Everyone has a favorite pair of cloth they just can't wear but are not willing to part with. Some clothes, particularly your kid's attire like your girl's pajamas, carry many memories you probably still want to hold onto. So, instead of just lying in your wardrobe, how can you repurpose them?  Here are a few ways that you can repurpose your little girl's old pajamas.
Hand-Me-Downs 
It might sound cheesy to say that sharing is caring, but that's the truth. What your kids can't wear anymore could be a treasure and a dream come true to another child. Why not organize a clothing swap to meet up with your friends and relatives? More so, you could donate them to vulnerable families. 
This is one of the sustainable ways of recycling clothes and goes the extra mile to bring a smile to someone else's face. Alternatively, if the pajamas are getting smaller for your older kids, you could resize them to be worn by the younger ones. If they are getting tattered around the knees or the sleeves, these could be cut a little shorter and worn during summer. 
Reusable Wipes and Tissues
Falling ill at some point is part of human nature. Instead of using too many pieces of tissue or disposable towels to blow your nose, you could repurpose those PJs. It is an excellent way of transforming old nightwear into more sustainable solutions. You could also pile small but well-cut and sewed pieces in your kitchen cabinet in place of tissues to create more space and less waste. The material could also be used to clean spills in the car instead of using disposable tissue. 
Throw Pillow Covers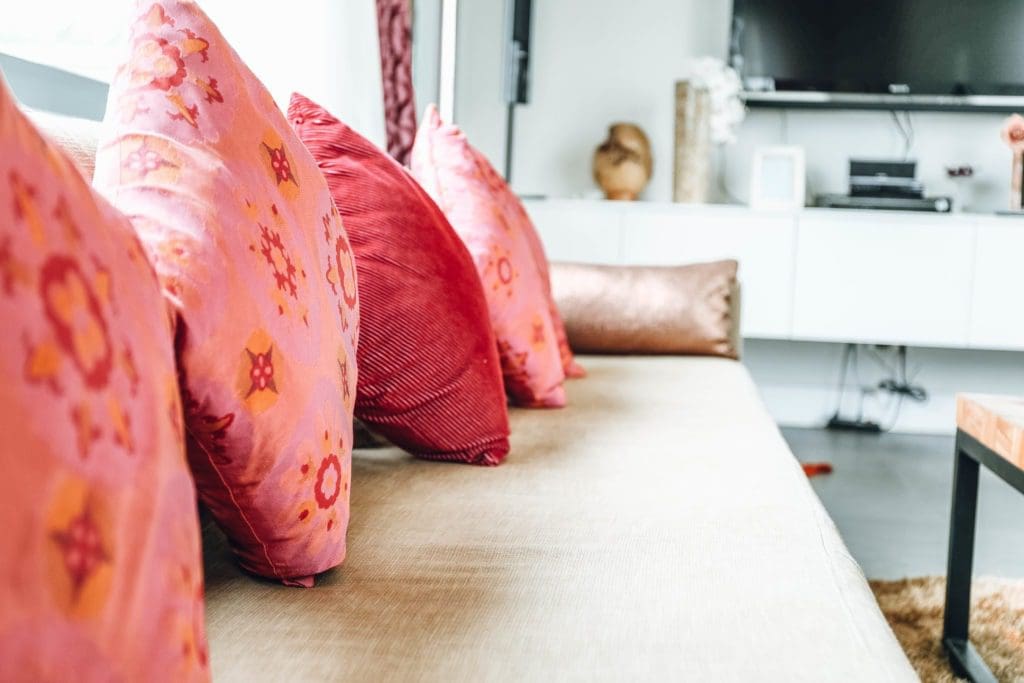 Every modern home has pieces of throw pillows. They are elegant and inexpensive ways of adding an extra touch of color to any space. Immortalize those cute old pajamas by converting them into throw pillow covers. Something familiar will make a whole difference, leaving your home feeling comfortable and inviting. What's more, you could look for other old clothes around the house and stuff them into the sewn pillow cover to come up with an extra pillow. 
Indoor Rugs
Create some cool rugs by simply tying the old pajamas together. You can choose to knot or sew them. If they are of different colors and textures, they will leave your home feeling colorful. Given that they look beautiful in multicolor clear your closet and make your home look elegant without creating waste. Cotton or flannel pajamas can also be used to clean surfaces. 
Reusable Food Wraps
You will find plastic wraps and foil in almost every home. But did you know you can get a sustainable solution by repurposing old pajamas? You only need to get the right fabric, such as cotton, and cut it into the desired pattern. Use the material to cover leftovers or wrap your sandwiches to work. 
Sew a Multipurpose Bag
From old pajamas, you can create small or even large multipurpose bags, from totes to pencil pouches. This is a project you can complete within a day or two. The good news is that you can still repurpose the buttons and the zippers to come up with something creative. Think of a purse for your girl, a wine gift bag, a reusable indoor bag, or even a wallet. 
These are just some of the best ideas for how you can repurpose your girl's pajamas. Take them as inspiration if you do not know what to do with all those old ones lying in the closet. Most pajamas are made from soft materials, which can be practical for many purposes. For instance, fleece and other soft alternatives can be repurposed for your pet bedding. Remember, recycling old clothes is part of sustainable living, meaning you could do your part to avoid contributing to environmental waste. 
Featured Photo by cottonbro from Pexels