Looking for fun ways to spend quality time with the family? A family movie night is a great way to bring the family together. going to the movie theater can be expensive. In fact, the average cost of a movie ticket is approximately $15 per person. For a family of five, a trip to the movie theater can cost more than seventy bucks. These days thanks to streaming services you can plan a fun movie night right from the comfort of your home.
As a mom, how can you plan the perfect movie night at home?
Plan Ahead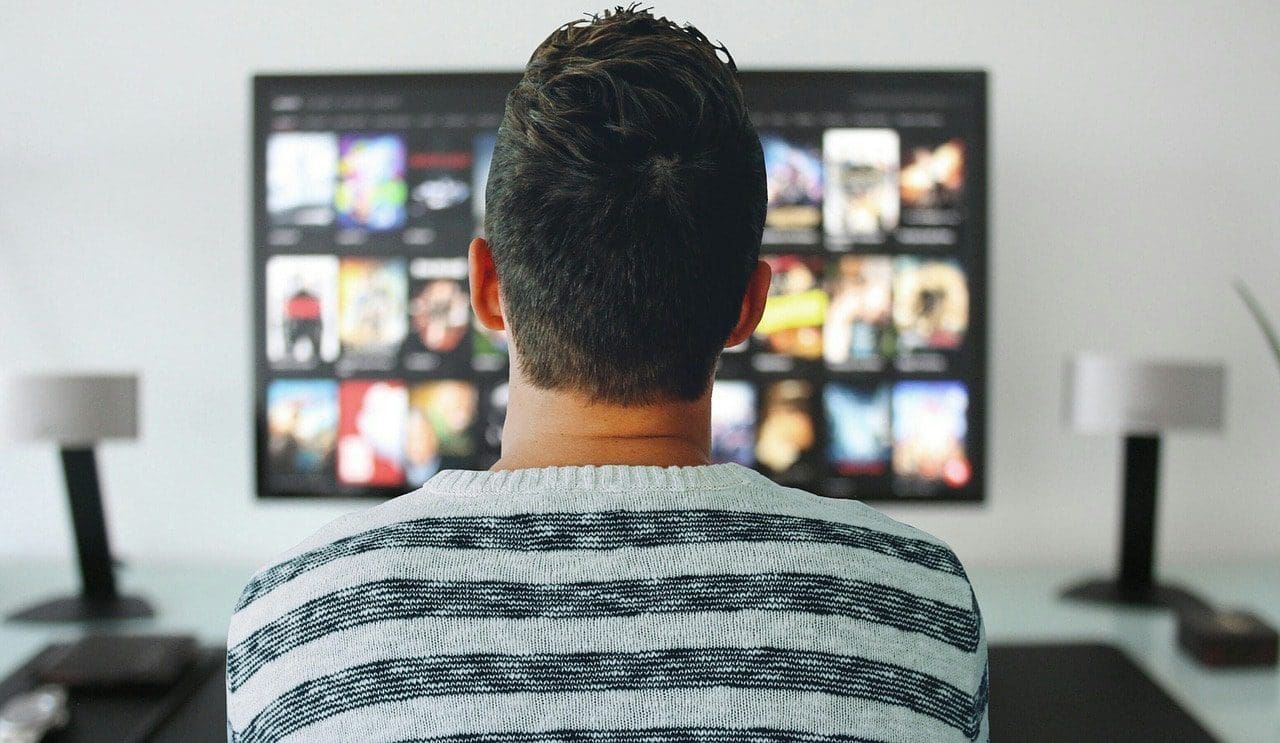 Check the calendar. From soccer practice in the afternoons, business meetings and play dates on the scheduled throughout the week, your household is likely buzzing with activity. It's best to plan a movie night on a night when everyone is available. When you plan ahead and schedule the family movie night you'll give your whole family something to look forward too.
Turn Your Livingroom Into The Theater
Since family movie night will be a regular occurrence, why not give the fam a true BlockBuster experience embracing modern technology. Even the most top of the line television has excellent built-in speakers but a few well-placed speakers around the living room and a subwoofer provide multidirectional sound. Yes, a quality sound system can make your favorite movies come alive. You can even consider investing in an inexpensive TV projector which is available in all shapes, and sizes and can easily give your family the cinematic experience you're seeking.
Pick The Right Movie
Perhaps the toughest part of planning the perfect movie night is selecting the right movie. If you have a big family with little ones in the household, it may be a challenge to pick a movie that everyone will want to see. Consider devising a system for movie night selections. For instance, each week can be an opportunity for someone to pick a movie of their choice. You can make it an educational experience. by making it a rule that the family reads a book and watches the corresponding movie afterward.
Of course, whatever film is selected for movie night should be in a high-quality format. After all, there is nothing worse than watching a film of poor quality. Did you know that 4K BluRay/Ultra HD films are the highest quality readily available? If you've exhausted your in-home collection of films, you can always watch the latest kid-friendly films on a streaming service such as Hulu. There are a variety of online outlets that offer the latest movies in 4K Blu-Ray/ Ultra HD films.  
Grab A Snack
It goes without saying that having the right snacks and treats can make or break movie night. You don't want to get hungry during the movie, yet you certainly don't want to feed the family anything that requires a lot of concentration so forks and knives are out. There are tons of snack options beyond popcorn and candy. From homemade milkshakes and ice cream cones to healthier options like carrot sticks and beef jerky, there is a wide range of things to choose from.  Of course, buttery popcorn is a tradition, but pizza, pigs in a blanket, and baked goods are also good options. Finger foods like chicken nuggets and french fries can also serve as dinner. Sometimes the key to picking the right snacks for family movie night is to simply take a vote. If you can't decide with a vote try a turkishmunchies box to make everyone happy. Make sure you read the reviews on a movie. As a mom, there's nothing worse than queueing up a movie only to discover that it's inappropriate for the kids or that it's trash. 
Get Creative
If you're planning on family movie night as a regular occurrence, you'll want to mix things up so they don't get stale and you keep things fun and exciting for the family.  When the weather gets warmer you can move the fun outdoors. You can set up your smartphone projector, hang up a sheet or blanket in the backyard, and watch a film on lounging chairs on the grass or have a small picnic on the grass.
Pick A Theme
In the spirit of making things more creative, consider going all out for movie night and choosing a theme. You can decorate the living room in the selected theme and even plan the evening's meal or snacks that you'll be eating during the film around the theme. For instance, if the theme is Western, then you can opt for a movie like Magnificant 7 and opt for foods like hotdogs, smores, or toasted marshmallows. The possibilities are really limitless.
Get Comfy
Getting dressed up to sit and watch a show isn't everyone's idea of fun. The great thing about having movie night in your home is that you get to attend the night's main event in your most comfortable gear. My kids love to put on their favorite cartoon pajamas, push back the coffee table in the living room, and set up blankets and pillows. There's nothing cozier than piling up on the floor with your family to take in a fun flick.
No Electronics
On movie night, the living room should be an electronic-free zone to ensure that you get the most out of family bonding time. That means putting your phones on Do not disturb or preferably away from the area. Shut down your laptops and keep your tablets on the charger. This is the perfect opportunity to unplug from social media and connect with the kids.
Enjoy The Show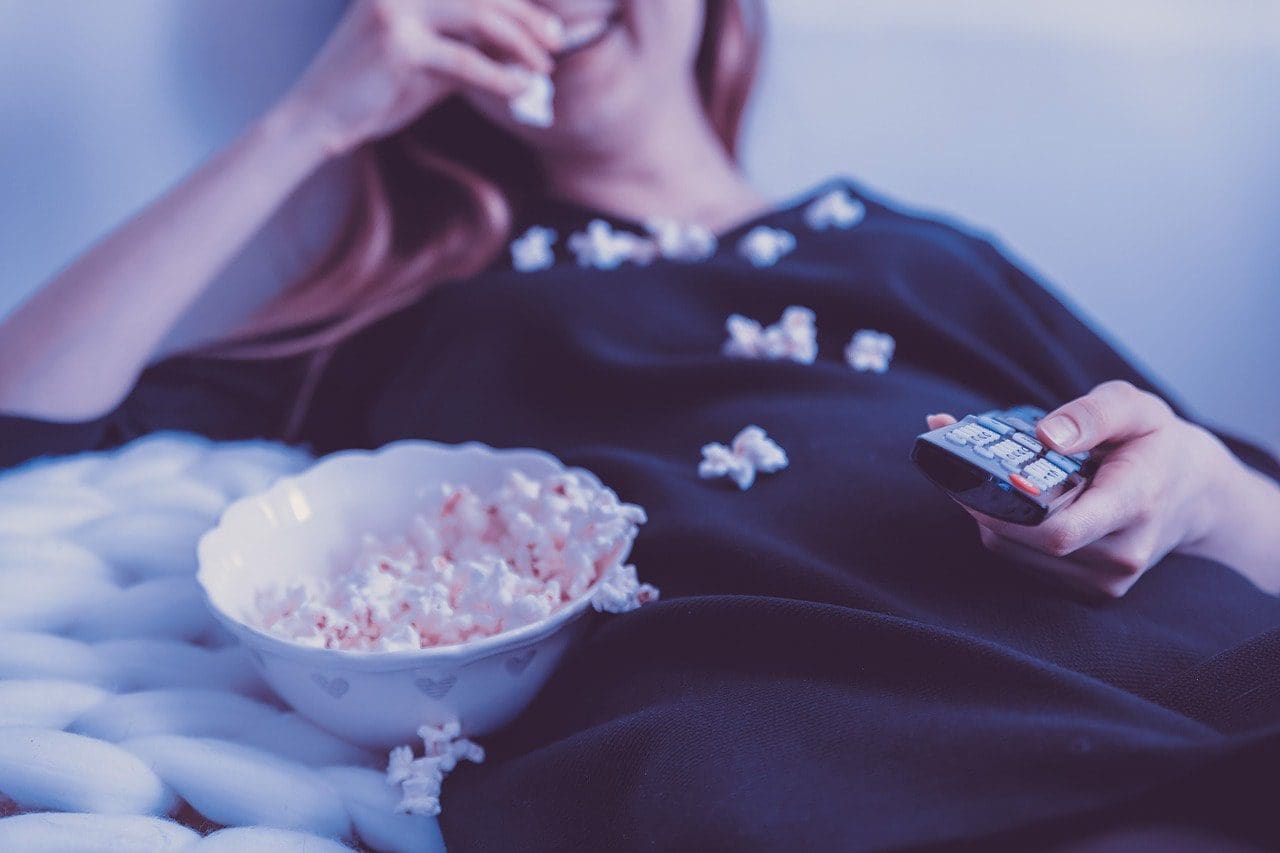 As a mom, we often spend so much time moving about making sure the hubby and kids are comfortable and have everything they need that we don't get to live in the moment. It's important to remember that movie night is for everybody's enjoyment including yours. Since we don't get enough downtime as it is already, it's important to take this time to slow down, prop your feet up on something comfortable and enjoy spending this quality time with your favorite people in the world.