Glasses come in a variety of styles, prices, and quality, which can make it overwhelming to choose when you need a new pair. If quality is most important to you, look for specific attributes—such as the frame structure, frame material, lens material, and lens coating.
Keep in mind that "quality" can mean something different based on your specific needs. It's essential to find a pair that suits your lifestyle and eye health, especially if you'll use them for the long-term. More importantly, be sure to get an eye health screening before buying a pair that addresses a specific eye problem.
Glasses Quality Metrics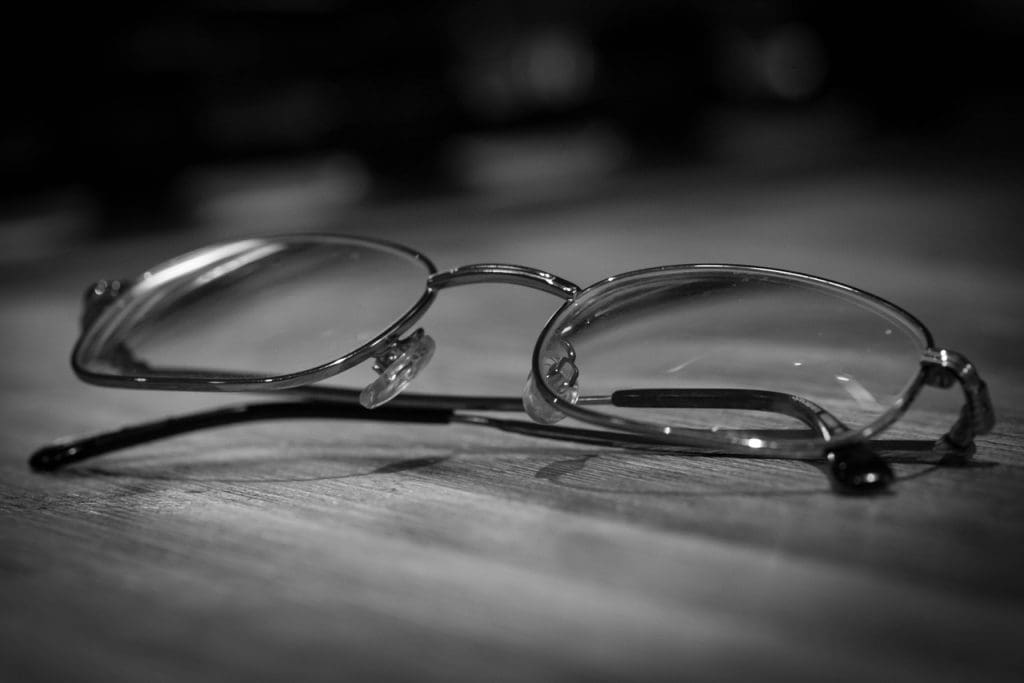 The quality of a pair of glasses makes a huge difference in the pricing. While you can quickly get a pair in a drugstore, you typically won't find glasses with high-grade materials there. Instead, you want to shop at your optometrist's office or online if you want more options and better pricing. But wherever you buy your next pair of glasses, you'll want to consider these key quality metrics: 
Frame Material and Durability
When looking at any pair's frames, pay attention to the detail, finish, rivet hinges, and material. The material should be reliable, corrosion-proof, light, and hypoallergenic. Attention to detail is also an essential factor when buying luxury or designer glasses; engravings and curves should be immaculate.
The rivet hinges are the only moving parts on the glasses, so they should guarantee strength and durability. Look at the hinges' barrels, the circlets holding the screws. In general, the more, the better.
Lens Material
Lenses come in different materials, which also dictates the price of a pair of glasses. Standard options include glass, plastic, Trivex, polycarbonate, and other high-index plastic. Polycarbonate lenses are great because they're lighter, thinner, and more resistant to impact than glass and regular plastic.
Trivex is a new material with some similarities to polycarbonate. However, it has high-quality optics, resulting in a clearer vision. On the other hand, high-index plastic uses less material, making the lenses much thinner. If you want the same quality lens but don't want to wear a pair of eyeglasses, you can try these contact lenses from www.contactlenses.co.uk.
Lens Coating and Treatments
Lenses can also come with treatments or coating. A lens treatment is an additive that bonds with the lens. It can also be built into the lens during the manufacturing process. On the other hand, a lens coating is an ultra-thin layer added to the front or back surface.
Manufacturers can add these additions individually or together to the lenses to benefit your eyes or protect your lenses. For example, they protect your eyes from UR rays and glare and prevent lens scratches. 
Does Designer Mean Quality? 
Generally speaking, designer glasses brands, such as Versace, Armani, Prada, Burberry, Ray-Ban, and Michael Kors, offer high-end materials and construction and pay great attention to design detail. 
However, when buying designer glasses, don't make assumptions—read the product description details for yourself and assess the quality metrics described above. Also, keep in mind that many companies try to sell knock-offs or dupes of designer glasses, so it's best to order your glasses from a reputable online seller. 
Finding the Right Fit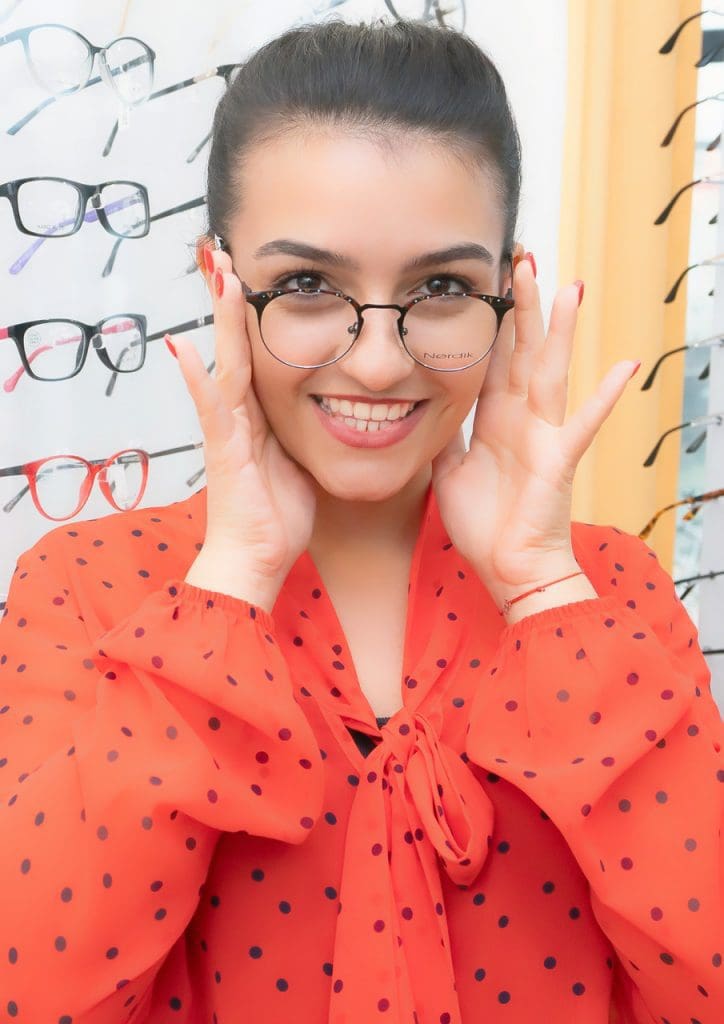 Aside from quality construction and materials, glasses need to fit right physically. For fit, you should consider three factors: frame width, arm length, and bridge width.
The frame shouldn't be too wide or too narrow. As a rule of thumb, if you can fit more than one finger between your temple and the glasses' arm, you need a narrower frame. 
Also, the arms shouldn't curve too early; they should curve right at your ears to ensure comfort. The bridge should also fit comfortably, not too loose or too tight. Metal glasses usually come with adjustable nose pads to allow you to set the right fit for your bridge.
If possible, visit an optometrist to get measurements for your glasses. Professional measurements will account for your temple width, pupillary width, lens width, and height, among other factors. Then, you can enter this information when purchasing whatever glasses you choose from an online retailer. 
Clarity on Glasses Quality 
If you wear prescription glasses all day, you understand the importance of finding a pair that fits right, looks stylish, and—most importantly—makes your vision clear. So don't rush when shopping for a new pair; take the time to research these quality markers and compare your options before adding glasses to your cart. 
Featured Image by Paul Diaconu from Pixabay