The following post is from Lisa of The Pennington Point: 10 Knobs You Can Make Yourself
Knobs.  Something so small but they can make a big impact on a room.   A knob or drawer pull can determine if the room is contemporary, traditional, or in my case, wacky!
I love to use odd things as knobs.  Why not?  Life is an adventure!
Anything that is reasonable sturdy and can be drilled through can serve as a knob.  Baby blocks, dominoes, sticks, buttons, rubber bands, curtain finials, jewelry and wire can all be made into knobs or pulls.
Some of my favorite knobs in my home are some that I made with what I had lying around.  I painted a hallway cabinet and the old knobs were awful.  So I found some cheap wooden ones in a drawer and covered them in twine.  Now I love them!
Here's another idea for those little wooden knobs.  Stain them and decoupage something on them….LOVE it!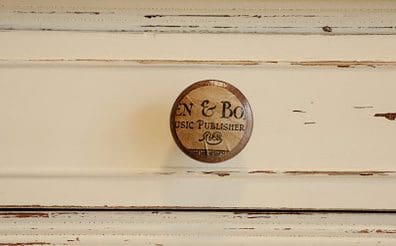 Another favorite is my garden gate.  Why use a plain old handle when you can use something with real personality?!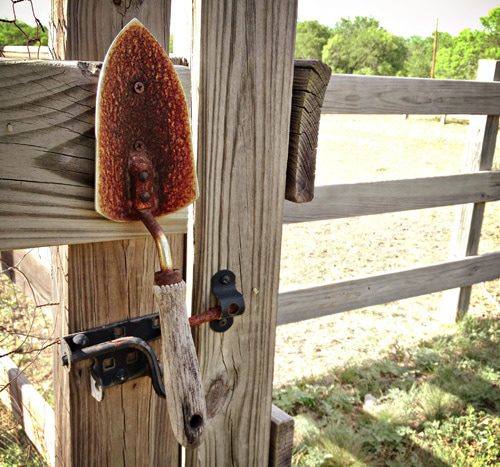 When I saw this next idea I knew I would have to find a place to do this.  So easy with a vintage lock and eye hook!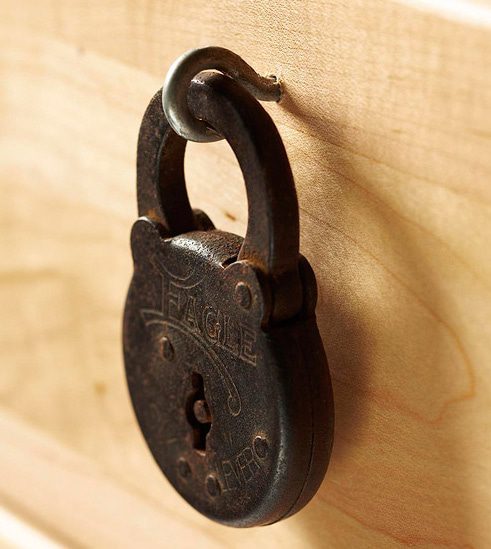 What about a simple cork knob?  Super cute!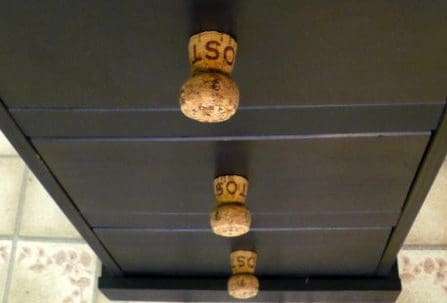 These clothespin pulls make me want to add a cabinet to my laundry room!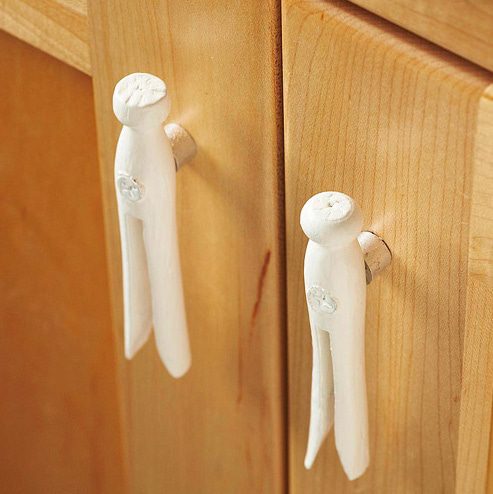 And do not get me started on how much I love these ruler drawer pulls.  They make my heart melt.
These stamped spoon handles are another swoon worthy idea!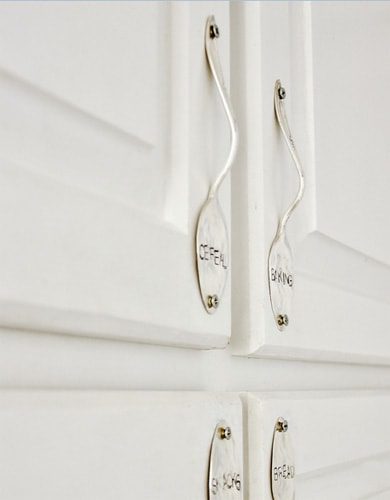 If you can't find something to drill through, you can always use rope!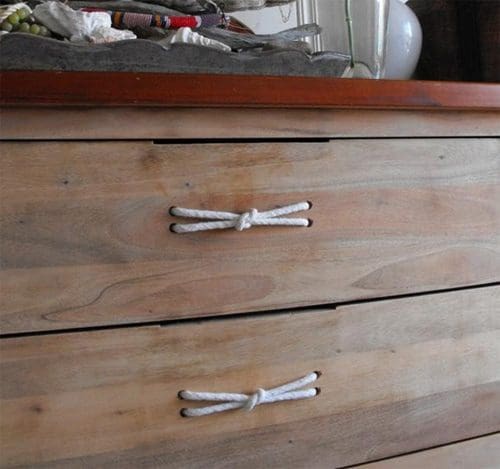 I love these knobs made with faucet handles.  I'm going to make some of these for the backyard!  I don't know where I'll put them, but I will figure it out because I have to try this!
I'll bet you've got a cabinet or drawer you could wake up with some DIY knobs!
Do your drawers need a pick me up?

Lisa winds through her little Texas farm house every night, tucking in her nine homeschooled children and turning off lights. Then she scans the rooms & makes a mental list of what she wants to rearrange, restore or paint. Her husband of 26 years hangs on for the ride while she blogs about it over at The Pennington Point.