This summer promises to be a hot one and not just in terms of the temperature outside but also in relation to the fashion trends that you need to be fully across in order to make the most of your seasonal attire.
2021 brings with it something of a more relaxed fashion vibe when it comes to those trends that those in the know want us to adhere to. This is a good thing, not least after the years we had dealing with the calamity of the coronavirus, and it's always a good thing when fashion can be functional as well as aesthetically pleasing.
To help you make the most of the summer's most stylish trends, we've collated a number of the best out there. This should make planning, and putting together, your summer wardrobe a real breeze.
Denim Shorts
Perfect for those unbearably hot summer days and an item that is versatile and can either be worn with a kind of chilled-out relaxed vibe or, depending on the tightness of the cut, it could be used to really accentuate and attract attention. 
Great for the beach, even better for a night on the town.
Jewelry That Means More
Sometimes jewelry is all about the bling, and occasionally it's just about accessorizing with your overall look. Jewelry in 2021 now means more. Personalized jewelry, such as with a great name necklace, can be used to make a statement that goes beyond flashing dollar signs. A nice piece of jewelry that's making a statement or paying homage or dedication to someone is really the way to go this summer.
Gingham Dress
Get yourself a nice light-fitting gingham dress, and you'll be halfway to perfecting that 'carefree' look that simultaneously makes you look chic and also laidback. It's a look that comes and goes but, if done well, will never be out of fashion. Go for a nice light yellow or pastel green color palette to make them look even more '2021'.
Heeled Flip-Flops and Platform Sandals
When it comes to footwear, in line with a move to a more comfort-oriented trend, a nice heeled flip-flop or a platform sandal gives off the relaxed vibe but can also be aided by a hint of color or embellishment that makes them stand out more while retaining that chilled outlook. Keep the colors plain, and we'd particularly push the bright whites and jet darks.
Stripes…Stripes Everywhere
It appears that stripes are where it's at. Whatever you are wearing above your midriff, make it stripey. That might mean thick or thin, bright colors or plain. By all accounts, stripes are perfect for the sunny summer. We don't know if this pattern is scientifically proven to work with the heat, but we know it looks good, damn good.
Scrunchies 
Yes, the trusty scrunchy is back. For some of us, it never went away but was perhaps saved for wearing in the comfort of our own homes, at least since the 1990s where they were everywhere. Now you are encouraged to keep your hair in order with as brightly colored, possibly luminous, scrunchies as possible. Have fun with it while you can!
90s Sunglasses
Yes, the 90s are well and truly back, and this is indicative of the eyewear choices you should be making this summer. Think rectangular, think tinted, and think bulky and clunky. Don't take yourself too seriously here. Think of these as a statement item, and of course, make sure they offer sufficient UVA protection from the sun on those days when the heat is cranked up.
Sarong Skirts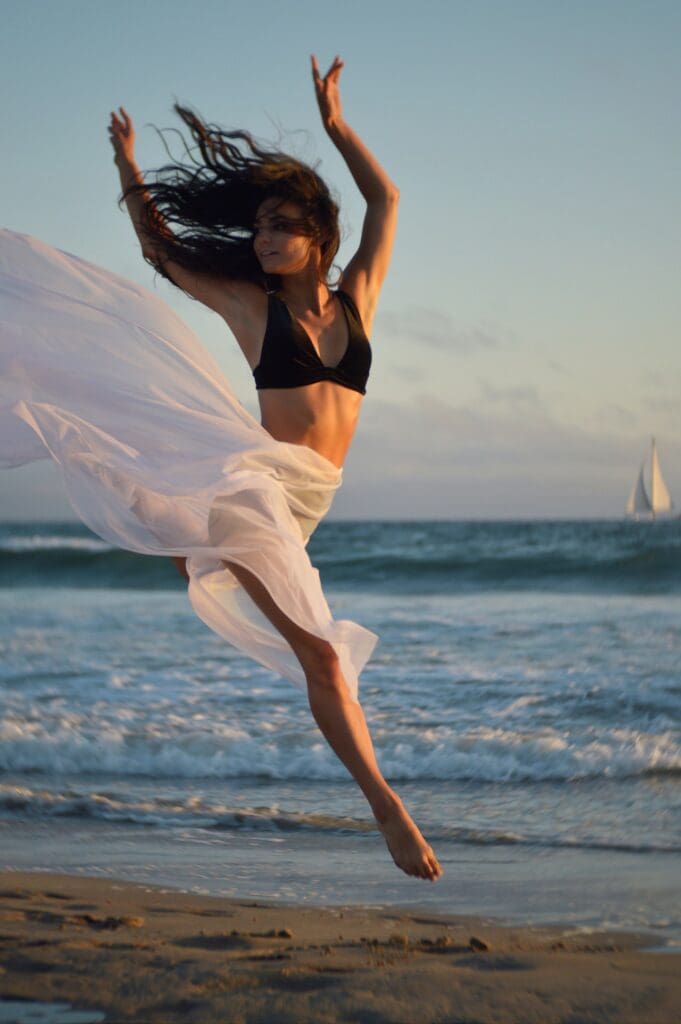 Another 2021 summer item that is perfect for both looking good and for dealing with the peaking temperatures. They are, of course, ideal when paired with your bikini on beach days but, depending on the occasion, also perfectly wearable for walking around town or even for that relaxed girly lunch. Try to get carried away with prints here. Really go for it.
Big Tote Bags
Yes, these are not going anywhere. Tote bags, especially net tote bags, are pretty much the one item on this list you have to get hold of and use to their maximum potential this summer. As far as summer fashion trends go, this is one we will always bask in, especially as we can't leave home without stuffing just about every 'important item we own before we step out of the house.
Crop Top Tank Tops
We've fallen in love with these in a big way. Very useful when it comes to those who do more than their fair share of outdoor activities in the summer. These are very versatile and super cute items to wear for so many occasions. Pretty much every main street clothes store has a range of these, and they work amazingly on any body type or size.
These are just some of the best summer fashion trends out there, and any combination of these, don't go overboard, will have your look turning heads as you brave the summer heat and make the most of the new sense of freedom we now all enjoy in a somewhat post-COVID era.
Featured Image by Vitaly Bovadulin from Pixabay