Whether you're the owner of a small or large business that relies on a customer base, or you're a sole trader working alongside partners and associates, the New Year offers the perfect opportunity for you to give 'thank you gifts and share best wishes.
If you want to gift your clients, colleagues, or employees with a token of your gratitude, it's a lovely gesture to choose a present that is practical, versatile, and stylish. Take your pick from the vast array of beautiful personalized notebooks, elegant pens, and other desirable stationery items available, or opt for foodie treats that boast a touch of premium luxury. The lucky recipient of your gift will think highly of your attention to detail and will regard your business positively.
Gifting To Connect
If you're looking for a new way to connect with your business contacts in 2022, surprising them with a New Year present is a great way to make a statement. There's no need to rely on the usual type of corporate gifts, like promotional branded merchandise that features a company logo, if you want to delight a client, customer, or employee. In 2022, you have unlimited options to choose from.
You can select a carefully curated gift that is personal and meaningful. For an added touch of professionalism and branding, consider including a Custom Lanyard with your company logo or name. That ensures that your business or company remains at the forefront of the recipient's mind the next time that they are looking for your type of service. Great corporate gift ideas that are always well received include VIP treatment care packages, premium electronics, artisanal foods and chocolates, fine wine, and of course, high-end supplies for the office.
If you don't know your gift recipient well, you can always play it safe with a gift card from a popular retail store. They will then be able to shop for a great gift that they would choose for themselves.
New Year Loyalty Gifts
If you run a small business, show your workforce or loyal customers that you care by gifting them a loyalty gift that contains a seasonal selection of curated items. Excellent post-Christmas treats are:
Artisan coffee blends.

Luxury chocolates and biscuits.

Exclusive premier pampering toiletries.

Beautiful personalized notebooks.

Gorgeous designer candles.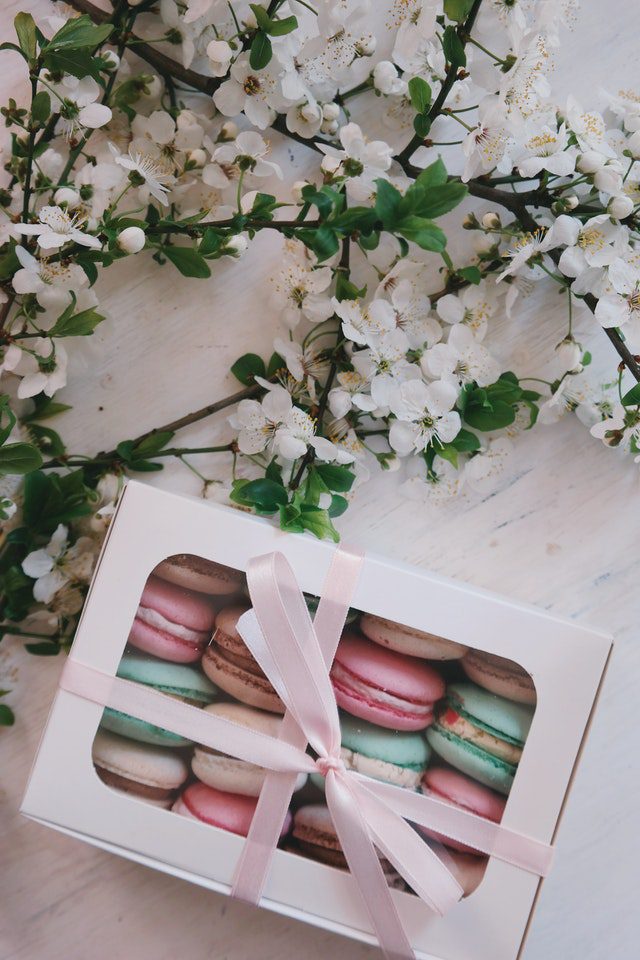 Larger business owners usually have someone on staff to send out Christmas cards and presents and birthday wishes to employees and VIP clients throughout the year. It's worth looking into updating your business approach to rewarding loyalty if you're not achieving corporate success. Something as simple as switching to a new gift supplier can make a big difference to how your company is perceived.
Enhance your corporate gifting strategy in the new year by considering unique options like custom promotional socks. These personalized items from Custom Sock Lab can add a touch of creativity to your business gifts. Explore more at shop custom promotional socks for a thoughtful and distinctive way to express appreciation
Corporate eGifting 
If you just don't have the time or the manpower to source the perfect New Year gift for your business, you can let your employees and clients choose for themselves via eGifting. You'll need to select your budget tier and various gifts that browsers to the website can pick and choose from. You can automate and pre-schedule gifting so that you never forget to send out gifts as loyalty rewards or birthday presents. This modern and convenient form of gifting ensures that no present is ever unappreciated.
Choose from a collection of popular branded gifts, and invite the lucky recipients to view and select the gift they love the most. As the business owner, you save money and maximize your budget, as you only pay for the chosen gifts.
Gifts For Remote Workers
The COVID-19 pandemic has resulted in many people working from the comfort of home. When choosing gifts for your business customers, clients, and suppliers, don't forget to include your loyal WFH team.
Reward your remote workers for their continued hard work and loyalty with a New Year gift that enhances their productivity in 2022. Practical stuff like portable chargers and headphones are top of their tech wishlist
A box that is filled with an assortment of 'happy hour' goodies, like:
 high-quality protein snacks, 

a lidded stainless steel tumbler or 

flask, sweet treats, and luxury self-care items, 
will be gratefully received by everyone as a 'thank you' loyalty present at any time of the year.
Chinese New Year Inspired Gifts
In the world of corporate business, it's traditional to abide by the customs of clients, associates, and customers from all over the world. It's, therefore, good etiquette to mark the occasion of a New Year in Chinese style. In 2022, the Chinese Lunar New Year officially begins on 1st February and ends with a Lantern Festival on the 11th of the month.
It's customary for married people to give the gift of money in red Lai See Cantonese envelopes (that are also known as Hong Bao in Mandarin) to their single friends and children. The packet-style red envelopes are ornately decorated with lettering and gold motifs, and they symbolize good luck and wishes of prosperity for the New Year.
If you'd like to honor this ancient custom in a contemporary way, you can easily start a new gift-giving tradition. Instead of giving cash in an envelope, you can write a personal message of good luck wishes on a page inside elegant and stylish personalized notebooks to give to your loved ones on the 1st February Chinese New Year. Taking a moment to think about each person before you write your message will help you make your statements more meaningful, sentimental, and personal.
Featured Image by Anthony Shkraba from Pexels