Who knew a piece of wood could make such a huge difference in making any place look stunning?! Confused? Oh, we are talking about furniture here! Your house must be equipped with a variety of small and big furniture articles too. Well, this is how imperative furniture is especially modern sofas for your living room.
It doesn't just enhance the whole aesthetic of the house but also makes it more functional and organized. In fact, not only homes, furniture have found their fair share of relevance in several other places too. Cafes, pubs, restaurants, hotels – to name a few. It is no wonder that the US consumers aloof spent around $114 billion on furniture in the year 2018!
But do you know what the most popular piece of furniture is? No, it's not chairs or desks – it's the wonderful sofa! In current fashion, it is referred to as a 'couch.' But hey, whether you call it a sofa or a couch, you cannot disagree how imperative it is. So, here's presenting a list of five modern sofas that are the best fit for your living room:
1. The Gray Leaning Couch
This one is such beautiful crushed velvet sofas. Just look at it! Making it to the top of our list is this stunning gray sofa. If you want your living room to rave minimalistic aesthetics, this is the one you should go for. The mute hue just blends in with the wall color. This one is trending for all the right reasons!
The color, the design – everything is an A-lister for all the right reasons. If you like all things lowkey stunning, this is one of the modern picks that we suggest you go for.
2. The chic pastel couch
Let's get a little chic, shall we? Whoever said Modern Times is all about nudes and monotone hues is probably lying, and this sofa is here to prove that. Tinted with bright shades of yellow and pink, if you wish your living room to look like all things summer, this is the best choice to go for.
The cloth fabric is not just easy to clean. The maintenance is also really low. Plus, if you already have your living room walls painted with mute monotone colors, this sofa will add a dash of pop and add life to the whole décor. Such a stunner!
3. The classic white couch
So, you want to give your living room a modern touch but do not want to be experimenting a lot with something as expensive as furniture like a sofa? Well, here is this classic white sofa to your rescue. Some things never go out of fashion, and this sofa set is one of those.
Evergreen shade and design, this sofa is all things modern – aesthetically minimal. Whether you go for the fabric variant or the leather variant, this sofa will definitely rock the looks of your living room without you having to experiment much!
4. The posh brown sofa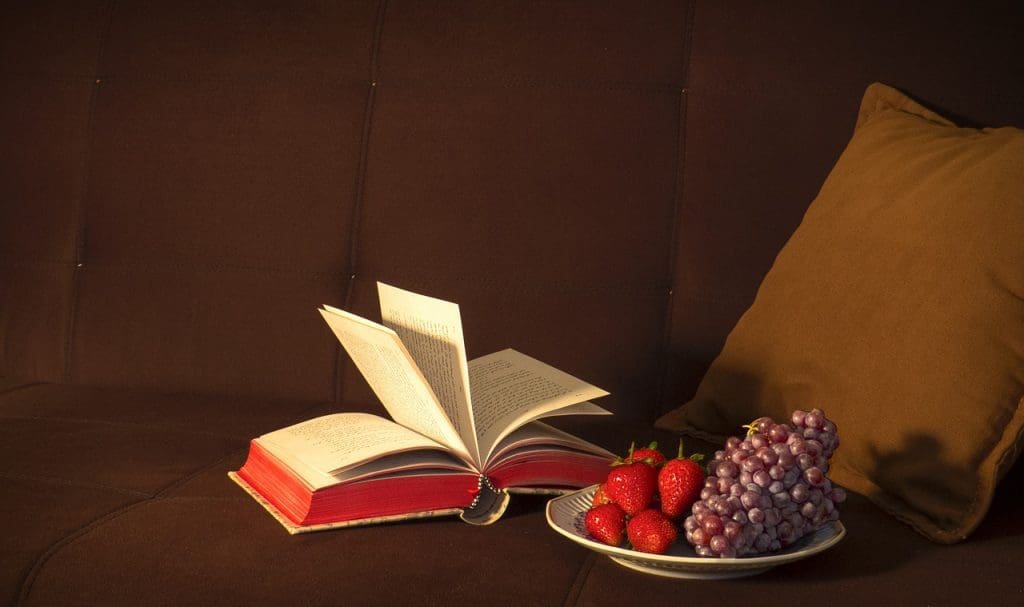 Modern with a touch of royal? We've got you covered! Making it to number four on our list is this royal chocolate sofa. Words fall short of describing just how ravishing this sofa is. The deep tone of brown admixed with black poses a vintage effect that is sure to make heads turn!
If your living room is huge and you want a sofa that uses the space wisely and throws a beautiful vintage vibe, this one's for you. Besides, the lavish design makes it look all the more premium and regal. And you already know how easy it is to clean leather.
5. The round nude sofa
Last but definitely not least is the round nude sofa. When talking modern, no one can deny how trending mute tones are on modern sofas. Whether it's clothes or furniture upholstery, nude colors are a hit!
This sofa is the best fit if your living room walls are donned in white shade and are bombarded with furniture pieces.
Besides, the design is so slick. It's impossible to resist one's self from taking a good look at it! This sofa is the best option, for the ones looking for all things modern and fashionable.
Over to you…
Home décor seems all fun and games until you have to decide on the multiple furniture articles. Here, we listed five modern sofas for your living room. Follow this guide to find the sofa of your dreams. 
Featured Image by Claire Rendall from Pixabay