We all know that mother always knows best! So when you think about how a modern look may fare with your room, take her advice first, especially if you have kids in the picture. Modern looking apartments have added a whole new level to designing rooms due to how much they bring forth out of such little space. With the right furniture, you can add a lot of depth to your household without taking up any space, allowing you to still have enough room for your little ones to run around without bumping into any furniture. It's an entirely different ball game when it comes to adding pieces of furniture that serve so many purposes while taking up an adequate amount of space. Modern furniture allows for creativity to flourish in designing your room, and this article is going to talk about how it does so. 
Here are 8 things modern furniture does to your room's design: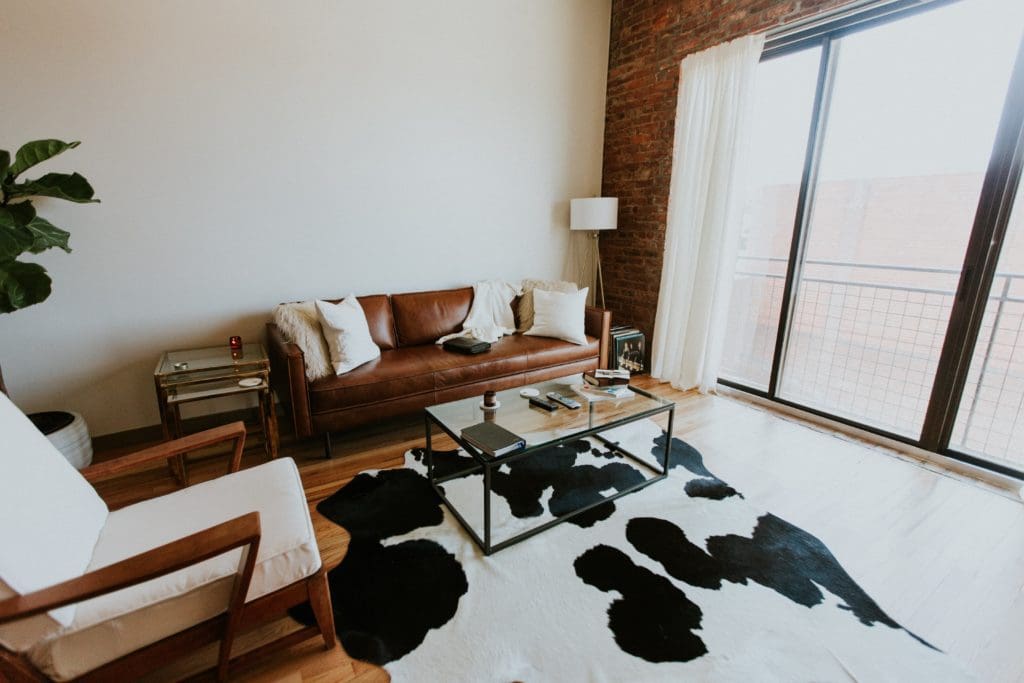 Brightens up the house
The need for sunlight and a cheerful setting is essential for a healthy environment for children. Utilizing that sunlight is a big thing for every household these days, and the furniture you have at home can either help you out or get in your way. Most modern furniture comes with color schemes that help you with capturing that sunlight and spreading it all around the house. You can almost always find colors that are not only complementary to your other furniture but still accomplishing the task of making the entire room look brighter with just one addition. When choosing colours however, it is also important to keep in mind the colours that will not be easily stained with the everyday use of children or need to be cleaned on a daily basis. 
Creates a spacious environment
When you have children in your household, their belongings and necessities already take up so much space that you don't want to overcrowd the room with even more furniture. The advantage of Modern furniture is that it offers a constant development of different gadgets that serve a multitude of purposes all around the house. Modern furniture is constantly expanding its uses to tick multiple boxes off your checkbook when it comes to comfort and convenience. You'll also find that many items offer hidden storage areas where you can easily hide your kids toys and not only keep the room looking tidy, but save a lot of space instead of having to create a separate storage area. The innovation of adding multiple purposes to one piece of furniture also makes it so that you don't have to purchase so much and clump up your household, so it makes your house look very big due to it having everything it requires without taking up too much space. 
Increases comfort levels
The more time passes, the more people develop new ways of achieving maximum comfort within their rooms. Modern furniture unlocks a whole new level of comfort, take sleeper sofas as an example. They used to be horrible back in the day when it came to comfort, but if you have a look at this blog post entitled The 24 Best Modern Sleeper Sofa Beds for 2019, you'll find that they not only serve a multitude of purposes around the household, but they're also one of the top picks for comfort when you're sitting down in your living room simply watching TV. The compilation of the highest-ranking sofas and their features will prove how much modern furniture plays a role in the comfort of your household and has enough room for you and your kids to use comfortably. After running around a toddler all day, once you've put your kids to bed, lying on the sofa will not only be the maximum comfort you can get, but you'll find yourself enjoying the peace and quiet on a sofa that makes you feel completely relaxed.
Convenient for different rooms 
Whatever room you're designing, modern furniture will always be convenient. Whether it's your kids room or a dining room, having sleek, modern designs will still make the room look extraordinary while serving its purpose. Take the children's room for example, using light colours with minimal furniture will bring brightness into the room, automatically give it a young feel which will allow it to suit all different ages while ensuring the maximum comfort. You don't have to fill every corner with kids accessories in order to make the room feel cheerful, but using a multi-functional bed with drawers to keep your kids belongings neat and tidy will ensure that the room looks simple, delightful and easy on the eyes. 
Simple is elegant
Looking at a very normal household, that's barely filled with any astonishing colors or an extremely big furniture always makes you feel this elegance behind the simplicity in the design. You don't need to necessarily get a lot of furniture for it to look elegant, as long as you get a few pieces of modern furniture and place them symmetrically in the room. It's ok if you find the kids have moved them out of place, it still won't affect the simplicity and elegance that is portrayed. Just having a bed along with a bedside table will still make the entire room look like a 5-star hotel room because of how the design in modern furniture has been often so simple yet dazzling.
It's difficult for it not to look tidy
Living with children makes it extremely difficult to keep anything neat and tidy. However, no matter how untidy you make your modern furniture seem, it's difficult for it to look out of place. There's something about the nature of the products that makes them very difficult to mess up as they tend to never look out of place, making it ideal to have around children. The minimalist design has always given the impression that the house looks spotless and even if your bed isn't made, it would look comfortable and welcoming to anyone who sees it. 
Long lasting
Growing up, we've all had pieces of furniture come in and out of our lives very quickly due to their lack of durability. The constant use of furniture wears them down extremely fast if they're not made to handle that amount of heavy usage. Modern furniture takes that into account and ensures that whatever piece of furniture you get won't start to wear down the more you use it as they use various new materials like memory foam that outlines your body on the furniture to accommodate you in the best way possible with time rather than losing its effectiveness. The fact that this piece of furniture can stay with you for so long opens up possibilities for you to invest in other pieces of furniture rather than maintenance and replacements. It is common for wear and tear to increase with kids causing constant damage to furniture;  however, the quality and durability of modern furniture allows the items to not only last, but also to have the sleek, new appearance that makes it seem so elegant. 
The material is very light
The struggle of moving furniture around has been the main cause of the reluctance you had to make changes around your room for years, admit it. The fact that moving furniture around requires so much effort makes you way less likely to make any changes to your room, but that isn't the case with modern furniture, as it considers that. The furniture is usually very light and easy to move as it has exactly enough weight to keep its center of gravity without causing back pain whenever you want to try out a new arrangement for your room. 
Easy to clean
Having children in the household means that your furniture will probably be covered in stains or mud and might even be used as a canvas for their artwork. If you've struggled with cleaning out your couch before, then you'd be surprised when you hear about how easy it is to clean modern furniture. No more struggling with the annoying task of having to clean out your furniture as everything is usually easily detachable and cleanable without places that are difficult to access and annoying to detach. The convenience behind the easily cleanable furniture helps you finish cleaning up very quickly and without any effort. It will also allow you to keep a calm approach when your child spills a cup of juice on the sofa or puts their muddy feet up. Knowing that it will be easy to clean, will help make you more relaxed and adopt a calm approach to these mishaps that are bound to happen. 
All the things that you used to complain about when it comes to your furniture were taken into consideration by the people making new furniture to provide you with the best experience, comfort while still maintaining the stylish and elegant look of a modern room/apartment. The impact it has on the ability to design your room differently is extremely vast as it allows you to change anything you want whenever you please due to the convenience it provides. Sometimes modern furniture would provide several styles in the same piece of furniture to help you switch up the scenery whenever you please, too! And the best thing is, no matter how much toys your kids have or how messy they are, modern furniture will always be easily cleaned and still make your room look neat and tidy. 
Cover Image credits