Creating an aesthetically pleasing home may prove to be such a huge challenge especially for moms who still have young children who love to spread clutter everywhere. It is also more challenging to moms who are not interior decorators by profession. But this article helps moms and every woman out there to realize that creating a beautiful home does not have to be rocket science for them. You just have to let your home furniture create an aesthetic impact to make all that wonderful difference. Here are some tips on how to make this possible.
Modernize
Years may have taken their toll on your living spaces, and the wear and tear of family life may look impossible to change at first glance. But getting rid of a few basic items to replace them with new and fashionable ones can make a world of difference not just for your kids but for the whole family as well.Even if a paint job and new flooring don't seem feasible for the time being, there are a few simple tricks you can follow to have a similar impact.
Upgrading the lighting of a room is a sure way to give it a fresh look. Changing the face of your kitchen cabinets can create the effect of a brand new kitchen, while a new couch adorned with a few simple decorative items that go with the color scheme of your living room can suddenly make it look like it jumped right out of a magazine cover! Of course, you don't have to go for grays and blacks for the sake of modern design—if classic decoration is your thing, you can still find beautiful pieces of new furniture with a chic nostalgic style to suit your taste.
Get Comfy
The impact of furniture on a home is not just about the looks; ideally, every item in your space should be practical and functional for everyday use of your family. A piece of furniture might look gorgeous in the showroom, but what matters most in the end is to make a comfortable choice that will live up to your children's and every household member's lifestyle. 
You can start by doing yourself and your children's body a favor; choosing a good bed and mattress can affect everyone's quality of sleep dramatically. Visit your local furniture stores and try out a range of mattresses to decide which one feels right—and the same goes for couches, armchairs and even dining chairs, or you could also search online for more comfortable choices you can choose from. Your home is supposed to be the safe haven for your children to play. It should also be the best place for your spouse to relax and unwind after  a hard day's work, so there is no need for compromise here! Make sure you get your money's worth with your new purchases by opting for furniture that offers comfort and style at the same time.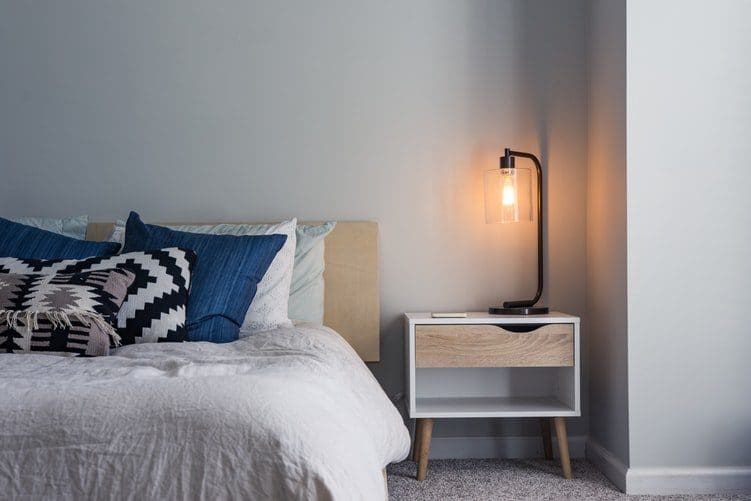 Tidy It Up
There's no denying that clutter is one of the biggest enemies of a beautiful home! This is where smart furniture choices also come into play; the more storage solutions they offer, the better! Especially if you have young kids, decorating their rooms with fun containers, toy baskets and dressers can help keep other areas of your home neat and tidy. Invest in a large wardrobe with plenty of space for various clothing items to give your bedroom an uncluttered look, and use decorative shelves, boxes, and baskets around your living room to carry some load. If you can buy a new couch or a bed base with storage space, even better! These choices might not seem directly relevant to creating a stylish home, but the advantages they offer can make a huge difference when it comes to maintaining the overall look you've created. Canggu Home offers a wide variety of furniture choices for your storage and furniture needs.
Make It Your Own
At the end of the day, a tasteful home décor could depend greatly on the details. You don't have to break the bank trying to design entire rooms from scratch; just pay attention to different aspects of your purchases, and your new furniture could change the face of any room for good. Depending on your budget, you can check out some trusted brands out there, get your furniture custom-made for your home, or even take up DIY projects if you have the necessary skills and interests. No matter which option you go for, don't forget to follow the latest trends in interior design, and always add your own touch! Use a room planner grid to help you decide where each piece of furniture should be placed.
Cover Image credits