The past year was the toughest for everyone around the world. If you ever told us a few years back that a deadly virus will lock people in their houses for a year, we wouldn't believe you. Now that we're halfway through the year, the fight is not over yet. Some countries are still imposing lockdown, while others are being vaccinated or still going through the covid-anxiety. How can you improve your mental health during COVID-19?
Hearing about any infectious disease can be scary and affect your overall health. Therefore, it's essential to take care of yourself physically and mentally. The world may seem to be moving on, and the thought of it will wear you out. 
At the end of the day, you are not alone, and there is always room for improvement. Look after yourself by taking small steps. Here are five ways to improve your mental health during COVID-19:
Catch up on your reading.

Exercise at home.

Write in a journal.

Meet with your friends virtually.

Meditate
Catch up on Your Reading
Have you been using your time off to catch up on your reading? If you haven't done that yet, you are wasting time. We all just walk past our library and notice the books we haven't read yet. You're probably like us, have a stacked pile right next to your bed. No, that's just us? Guilty as charged!
There is just too much negativity going on right now. Why don't you put on your quality reading glasses and grab that book you bought months ago? Before the pandemic, we've been told ever since we were kids that reading is vital. So, what made us stop? Adulthood? Life? Lack of interest? Not enough time? Do we even need to go on?
Now that we are pausing in life, take the opportunity to crush on non-fictional characters. 
If you happen to be a parent, you can bond with your children by scheduling a reading session. You can all sit down together and read different books. As a result, you guarantee that your children are developing their skills while being under your radar. 
Exercise at Home
As mentioned earlier, it is essential to take good care of your overall health. Your body can actually affect the way you think and feel. Don't you feel happy, energetic after a good workout at the gym? You need to be able to feel the same indoors too. 
So many gym memberships got canceled during lockdown while equipment sales rose. People are starting to question if they will ever return to the gym after this whole thing is over! But, that's not our primary focus. 
After a long day of sitting in a chair and working on the computer, you need to be able to move your body to avoid any physical aches or complications. If you have a pool outside, you can go for a swim. If not, you can take your gym equipment and your mat to your backyard. Nothing screams healthy other than keeping up with your fitness. 
Should you happen to rely on trainers, youtube can help you with that one. Plenty of trainers started filming workout videos and posting them online. You won't feel like you are missing a thing! 
Write in a Journal
Retired NASA astronaut Scott Kelly spent nearly a year in space as part of a study to see its long-term effect on your body. So, if you ask us, he precisely knows what isolation feels like. 
He said in a statement: "Scientists have found that isolation is damaging not only to our mental health but to our physical health as well, especially our immune system." 
As a result, distance can feel entirely overwhelming. But, it should not stop you from connecting with friends and family. Talk to someone you trust and let them know how you are feeling. Also, there might be a temporary situation with a long-term effect: journaling. 
You may ask yourself, why journaling? For three reasons may be: 
Clears your mind

Boosts physical health

Make memories
You might have picked up journaling in the past. But now is the right time to jot down your thoughts. Remember, only you can help yourself feel better and improve your mental health. 
Meeting Up With Your Friends Virtually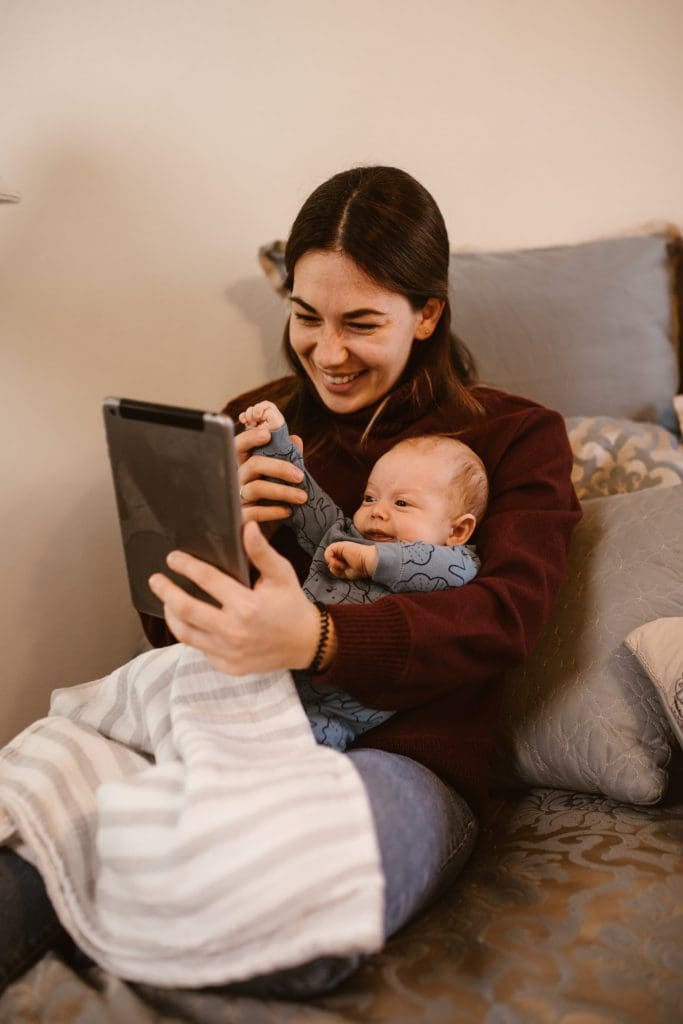 Are you missing your in-person weekly gossip sessions with your best pals? Don't let the pandemic stop you from meeting up! Though not all restaurants allow maximum capacity, you can schedule a day when everybody hops online to catch up. The excitement of having drinks with your friends can be just as good on Zoom.
Moreover, you can kick it up a notch by playing virtual drinking games or scheduling a quiz night! There are so many options to choose from. What matters most is keeping up with the traditions and the gossips too! 
Meditate
One of the best tips we can give you when feeling anxious or stressed is to connect with how you feel. The first step is acknowledging how you are feeling and why. Everyone processes their feelings differently. What matters is taking action like meditating. 
It's been scientifically proven that meditation can reduce symptoms of anxiety and depression. Practice your daily dose of posture. Try to be consistent with your timing. Make it a routine. In case you don't know, meditation can boost your immune system. If not, try slow breathing. 
Conclusion
The current state we are in can be pretty confusing. When you feel like things are starting to look better, you realize that we are taking few steps behind. Aside from generally worrying about catching the virus, it's essential to improve your mental health. Things can get out of control pretty quickly, but you are never alone. Remember that. 
Featured Image by Jill Wellington from Pixabay