In the present day, all of us are busy doing jobs, doing daily chores, in simple words, living a monotonous life. Some of us are separated from our closed ones because our jobs take us to different places. Ever since the pandemic has struck, all of us are stuck in our homes all day long, and this affects our minds.
Giving a gift to show your affection and appreciation for them would be a great thing to do during this time. Even if you are separated due to circumstances, giving your loved ones a gift would feel like giving a hug to them.
So here are some gifts that you can give to your loved ones.
Adjustable Neck Mount
We spend a large portion of our day looking at our phones. Since we are stuck in our homes all day long, our cell phones have become a major entertainment source. Also, people communicate with each other using video calls.
But, staying at home does not mean you won't be busy doing something else. So, what if you could do some other job while watching movies or calling on your phone?
 An adjustable neck mount for a phone is the best product for such a situation. You can gift it to your close ones so that they can do their job while keeping in touch with you or for their entertainment.
Such a gift will be really helpful for your loved ones, and they will definitely appreciate it.
DNA Portrait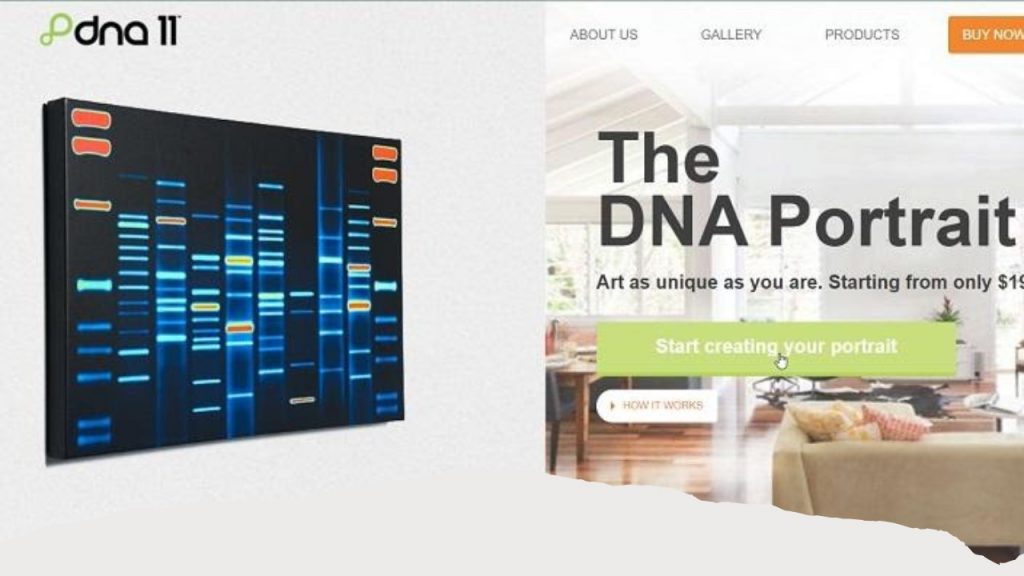 You may want to give your loved one a portrait of them What if you give them a portrait that is not a picture of that person? Something unconventional yet unique to your loved one, and no second person can have the same portrait.
You can give your loved one a DNA portrait. Made by DNA11, these portraits are made using your DNA sample from your cheek and creates an amazing portrait. Due to the unique differences in every person's DNA, no two portraits can look the exact same.
Since DNA portraits point out your unique traits subtly, it can show that even if every person has different characteristics, they are all the same. Giving a DNA portrait to your loved one can show your closeness and show that you two are similar despite your two differences.
Sequin Cushion
Give your loved ones something that will help them cherish the good bonding you two have. If you want to give them something that they will use regularly, a sequin cushion will be a great idea.
Sequin cushions are designed with special fabric so that when you rub the body of the cushion, it can change its color.
Some websites offer to make a customized sequin cushion for you. You can use a picture of you with your loved ones on the cushion. After a tiring day, when he/she comes back home, one single stroke on the cushion will bring back lots of memories, and you can reminisce the good old days you had.
Memory Foam Mattress
After a tiring day, we all just want to lie in our bed and relax. But, if you are not sleeping comfortably, you won't get the energy to do anything the next day.
You can give your loved ones a memory foam mattress. These mattresses are soft enough to relax your tensed muscles, helping you to sleep at night. Also, pressing on the foam and looking at your handprint disappearing slowly is fun to watch.
Giving a memory foam topped mattress to your loved ones will help them relax, and they will appreciate that you care for them.
Portable Instant Printer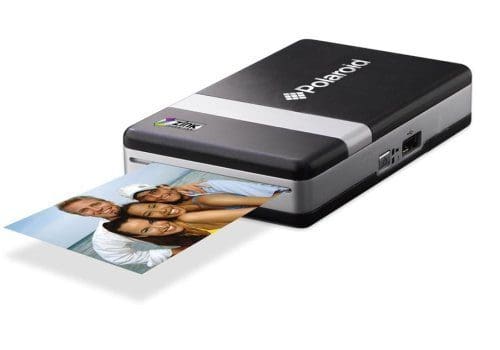 A picture has the power to speak a thousand words. They can hold your memories, the great moments you spend with your loved ones. Keeping your photos as an image on your phone is great. However, keeping them as photos can make your memories even more long-lasting. Sometimes, if you want to see an image, you might have to browse through your gallery on your phone to find it. But, if you keep it as a photo, you can just look at the place where you keep it and reminisce about those memories.
It is not possible to click a photo and then print it immediately. A Bluetooth-connected portable instant printer can be a great solution to this problem. These printers are very small in size so you can carry them anywhere you want. You can adjust your image like lighting, cropping, etc., using an app. And the printer can instantly print the photo. These portable printers do not need any cartridges, and it prints the colors from the paper itself. You can also buy papers with an adhesive peel off to stick your photo to any surface.
Giving this to your loved one can be a great present. A mini-printer like this can come in handy all the time. They can click photos of people and memories they treasure and stick them somewhere to look at anytime they want.
Docking Station
There are several small things that we need to carry in our daily lives. We need to keep our phones, keys, spectacles with us all the time.
These things tend to lose easily. If you are not an organized person, you may frequently lose them among the debris on your table, which becomes a problem.
You can use a docking station to solve this problem. It is a small shelf with dedicated slots for mobile, spectacles, keys, etc.
If your loved ones tend to lose stuff, gifting a docking station will greatly help them. This will help them keep necessary things organized and show how much you care for them.
Thus, we conclude our list of cool gifts for your loved ones that feel like a hug. You do not have to gift something super special; giving all these simple yet useful things will show them how much you care for your loved ones, and it is no less than a hug.
Featured Image by Adina Voicu from Pixabay