Melbourne, FL is home to 79,640 residents. If you're searching for a great city in Brevard County to raise your family, consider Melbourne. Life in this area is quiet, quaint, relaxed, and suitable for young professionals, retirees, and of course, families searching for plenty of divine living ahead. Why is Melbourne the best city in Brevard County? Take a look at some of the many reasons below.
1. Feel Safe & Secure
Despite having a higher crime rate than some other Florida cities, most Melbourne residents agree that it's a peaceful and enjoyable city to live in. Also, many say they have little to no worry about crime.
2. Public School System
Highly-rated public schools ensure children receive an education that boosts their knowledge and desire to go further in life. Elementary, middle, and high schools in Melbourne rank A+ on school grade report cards. The Florida Institute of Technology is located in Melbourne, also earning an A on school grade report cards. Melbourne schools ranked #53 out of #660 public schools in Florida.
3. Cost of Living
Ranked as one of the top 300 places to buy a house in Florida, the average cost of buying a two-bedroom, single-family home is just over $146,000. Most residents own their homes, although some rentals are available. Apart from low housing costs, the cost of living is 2.9% less expensive than Jacksonville, and the differences increase even more when compared to cities such as Miami and Tampa.
4. Great Entertainment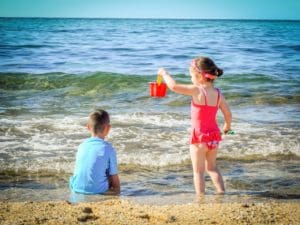 Melbourne offers the best of both worlds. When you want a night out for your spouse or BFF's, bars and clubs offer the chance to enjoy yourself. But, there's also a myriad of parks, beaches, cultural landmarks and activities, and other kid-friendly attractions available for those special afternoons together.
5. Friendly Community
No matter where you travel in Melbourne, expect to meet plenty of friendly, smiling faces along the way. Even families who aren't exactly "people-friendly" find the charm and friendliness a nice break from the norm. Plus, local movers offer the warm, friendly welcome and embrace that makes you feel right at home. That is an important quality when searching for a moving company.
6. Travel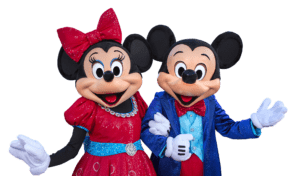 Orlando is home to Disney and Mickey Mouse, certainly a destination every child wants to visit, as well as Six Flags and tons of other kid-friendly destinations. You're always within a short drive of the fun when Melbourne is your home. Jacksonville, Tampa, Miami, and St. Petersburg are all cities within a three-hour radius!
Melbourne is a great place to raise a family, whether there are babies and toddlers or middle schoolers and older in your crew. The benefits listed here are only the start of many fantastic qualities that people appreciate about Melbourne. Once you acclimate yourself, there's little question you'll be happy with your choice of calling Melbourne home.
Featured Image by Jill Wellington from Pixabay