The following post is from Christina of Northern Cheapskate: 6 Steps to Get on Track Financially Next Year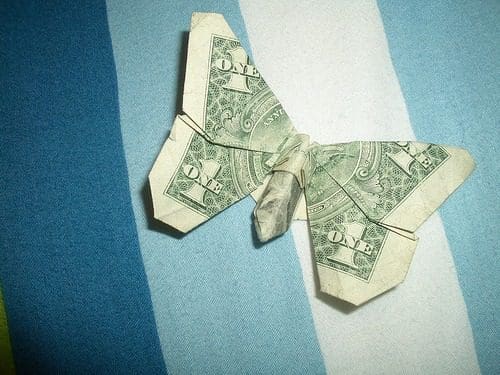 photo credit: Keri Omuro
Sometimes when you get to the end of the year, you just want it to be over. Maybe you've made some bad decisions, had unexpected trials, or are just plain tired. There's something rejuvenating about starting fresh with a brand new year and a brand new calendar in front of you. You want to start now so you get on the right track financially for next year.
It's also a good time of year to clear out the cobwebs of bad financial habits and to set some new goals for your money.  Start with these basic steps.
Assess your situation.
This is the toughest task of them all.  You need to look at your total financial picture – this means looking at all of your debt, as well as, all of your savings and retirement accounts.  You need to know where you stand so that you can know what needs work and what can be left alone.   You may as well gather up your paperwork for tax time, too, as long as you're digging in your files.
Do some reading.
The holiday season is a great time to unwind with a book, so head to your library and pick up some personal finance and frugal living inspiration from authors like Dave Ramsey, Mary Hunt, Amy Dacyczyn, and Suze Orman.  Read some blogs or dive into some great cookbooks for a little inspiration.  Share The Little House on the Prairie series with your kids; it's sure to provide you with a little inspiration for living on less.
Get your affairs in order.
No one likes to talk about it, but if you truly care about your loved ones, you need to take the time to protect them if something were to ever happen to you.  Make a will, make sure you have enough insurance coverage, and establish a power of attorney and a living will.  Create a notebook with important info regarding the running of your household (i.e. school information, insurance info (medical, life, auto, home, etc),  online banking info, passwords to important websites, etc.   If you had an emergency and weren't around, you'd want the family to be able to step in and easily figure things out.  Now is a great time of year to think about that.  Creating a family binder is a good place to start.
Set some goals.
If you really want to call them New Year's Resolutions, fine.  But I prefer to set goals.   Make sure your goal is specific, measurable, achievable, realistic, and timely.  You can't hit a target without aiming, and the same thing goes for goals.  Write down what you will do this year (not what you hope or want to do), and you'll be on your way to success.
Start the ball rolling.
Once you've got those goals in place, start working on them.  Remember that big tasks are not so daunting when broken up into smaller, more manageable jobs.  You can keep a task list on your day planner or set reminders on your cell phone.
Set a date with yourself.
Pick a date on the calendar 3 to 6 months from now and set a time to review your progress to see how far you have come to get on track financially.  You'll be more focused on completing your goals if you know that you've got a deadline for making some significant strides, and you can also use the time to tweak what isn't working.
With a little attitude adjustment, a plan, and some good old fashioned elbow grease, this can be the year that you reduce your debt, grow your savings and find peace in your personal finances.
What changes are you planning to make with your money next year?
Christina Brown is the creator of Northern Cheapskate, a blog dedicated to frugal living through coupons, freebies, and money-saving ideas.  She lives in the rural north woods of Minnesota where she clips coupons, pinches pennies, and chases her three boys (a 6-year-old and twin 4-year olds) as a stay-at-home mom.