Learning is a life-long process, and we'd say it's often a life-changing one. Gone are the days when you were stuck in one profession for a decade or longer, as our fast-paced world is constantly seeking new talents to do the new tasks. And here, education, desire to learn, and relevant skillset become key things regardless of your sex, age, nationality, gender, or other markers. In this article, we'll discuss why going back to school at 50 and considering getting a degree online for seniors is an absolute must nowadays, especially for those who want to start a new life, reach their goals, and prove that age has nothing to do with becoming an expert in any sphere.
Changes that Raise Concerns Give Opportunities
College education of today drastically differs from what it looked like three or four decades ago. Now you can choose the study format (on-campus, online, mixed), programs (full degree, auditing, separate courses), institutions (state, private, field-specific), and many other things to customize your education as per your needs. To some senior people, this can cause a lot of misunderstandings and confusion. We will show how to turn them into opportunities.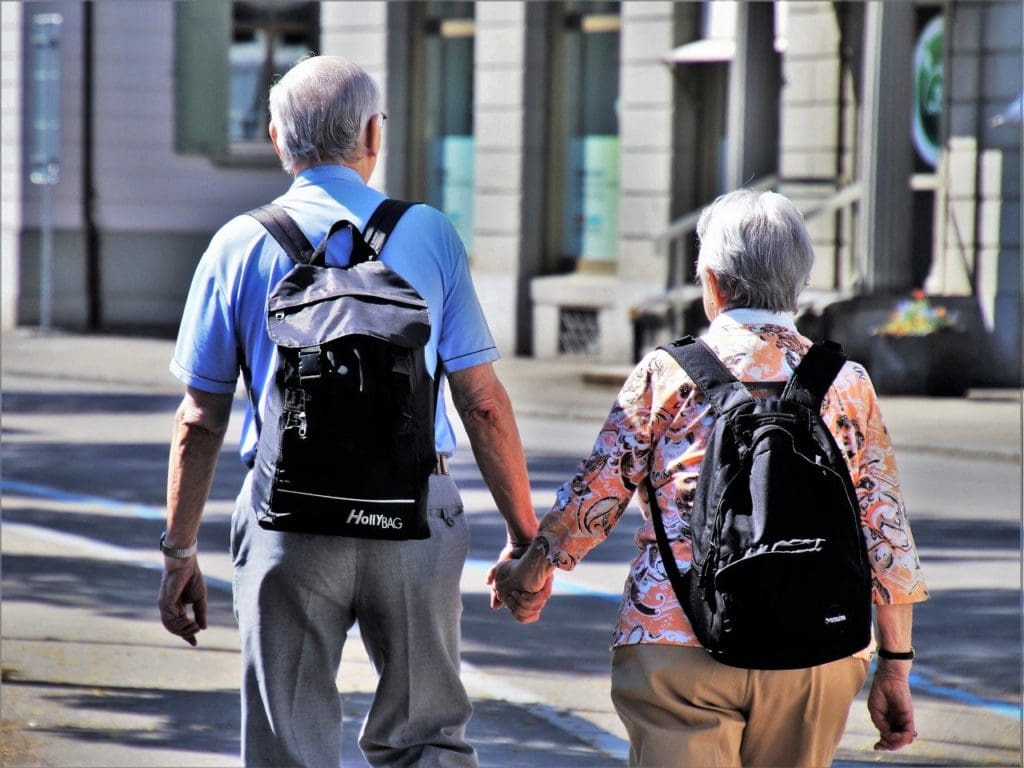 Concern 1: I'm afraid I won't do my homework and fail to meet the deadlines.
This is what every student fears when starting a course or a degree. The reality of today's ed-tech is that you're covered from missing deadlines, failure to do the project due to some reasons, or receiving F for your assignments. In case you are short of time for the task or lack the necessary materials or explanation, you can always receive help from Edubirdie and save face (and your grades too!). Our point is that there are many ways to get helped when you need it the most. 
Concern 2: What If It will be too hard for me?
You never know how difficult doing one thing is until you do it. To graduate online in 2020 is much easier than it was to graduate in the 1970s as today, you have much greater flexibility of your study pace. Most of the online college courses for senior citizens are tailored to the peculiarities of learning after long time-off and to our brain's specificity, processing the consumption of new materials at different stages of our life.
Concern 3: I might feel uncomfortable with people of different age group
Self-reflection never goes away, but we suggest you may want to change your opinion on this. Nowadays, more and more people over 50 are enrolled in various colleges throughout the world. Some universities have free online courses for seniors, which means you won't get face-to-face with other students. However, even if you will have the video conference lessons, we're pretty sure it will feel like watching a live talk show. 
As we dispelled the concerns, let's head to why you should earn a degree online and start a new career at 50.
Benefits of Going to University Online
You have more life experience. It means it can help you with assignments, writing projects, and illustrating the cases with vivid examples. Whether you'd pursue a current course or complete your legal path through an online law degree, chances are, you can manage it better than the young ones.

You can comfortably stay at home and learn. No wandering around the college, switching campuses, awkward face-to-face small talks, and bringing lunches. Just sit back, log in, and learn.

You will become a better professional. Knowledge is never a set of autonomous skills as they are constantly interacting and amplifying each other. If you were a chef in the past, it will be easier for you to learn HoReCa management, for instance.

You are more focused and goal-oriented than a majority of 20-year-olds. Why? Because you probably have less interest in partying all night long, you know what you want, and you can isolate yourself from the distracting factors.

It keeps you more active and

prevents age-related depression

. Non-stop learning gives us a feeling of movement and progress – and this is great as you are constantly evolving as a professional.

Finally, a new career. Whether you want to do a great come-back or start everything from scratch, there is no more perfect time than now.
Age is never an obstacle for a person to acquire new knowledge and skills that may forever change one's life. So if you decide to get a degree at 50, do consider online courses as they are the most convenient and affordable options to launch a new career.  
Featured Photo by Tirachard Kumtanom from Pexels