Choosing a man and van service in a heavily-populated city like London can be difficult. There are so many options for man and van companies out there that it can be challenging to pinpoint the best one for you. These companies vary in price, service, and reliability. Moreover, there are some red flags to watch out for when looking into a man with van service.
To ensure that you only get the best man and van company possible, there are a few things you need to consider beforehand and some red flags that might indicate poor service. This guide will help you find the best man and van services in London, so your move is as smooth as possible!
What Can A Man And Van Company In London Do?
Before we begin, you must first understand what exactly a man with a van is and what it can do:
A man and van company is essentially a service that aids customers with their moving and transportation needs. This means that they will send out an individual or team of workers to your house, where you can load up all the items and then drive them over to their new location.
Man with van services is not just for individuals, however. Many businesses also use this type of service to move their equipment, products, deliveries, and sometimes even waste.
The best man and van services in London can offer various specializations, depending on the company you choose. For example, some companies might have larger vans or lorries that carry more items than others.
You will also find that these man and van companies will have schedules far more flexible than London removals companies. That means you can book your man and van even on short notice for as long as they are available on a moving day.
How To Spot A Bad Man And Van Company In London: Red Flags You Need To Watch Out For
When searching for a man with van service, there are some red flags that you should be aware of before choosing one. Here are some of the most common ones you must be on the lookout for.
Prices That Are Too Cheap
If a company offers exceptionally low prices for their man and van service, this can be a sign of trouble. There are some great deals to be found in London, but not at the risk of poor customer service. If you are offered these rates, make sure that there aren't any hidden costs later on, so your entire move isn't ruined.
People Who Are In A Hurry
If the company or individual you talk to is always in a rush, this might be a sign that they cannot handle their job. If someone has too many customers and not enough time for each one, it can lead to mistakes being made. You will feel rushed if talking with them, so make sure that you choose a company that has the time to speak with you and listen to your concerns.
Lack Of A Thorough Estimate And No Detailed Estimates Offered
A man and van service must provide an accurate estimate of what will happen before they charge any fees or make any deals. This is a red flag if someone tells you not to worry about it and will charge the same amount regardless of what happens. The best man and van services in London are always transparent about their rates, so there aren't any surprises later on.
Difficulty Communicating With A Company
It's essential to get in touch with your company whenever you need to. Whether you want to ask a question or determine when your items will arrive, this should be possible without any problems. If you cannot get in touch with someone from the company and don't provide an email address for support, it might be time to look elsewhere.
No References
When looking for a man and van service, it's essential to find one that has good reviews from previous customers so you know they can be trusted. If the company doesn't have any references or testimonials available on their website, don't hesitate to research elsewhere, such as Yelp or Google Reviews. Alternatively, you should ask for references from previous customers. 
A company that doesn't have any testimonials or positive reviews on their website can be a red flag because it means they likely don't provide excellent service. If no one speaks positively about them, it's a sign that they aren't worth your time.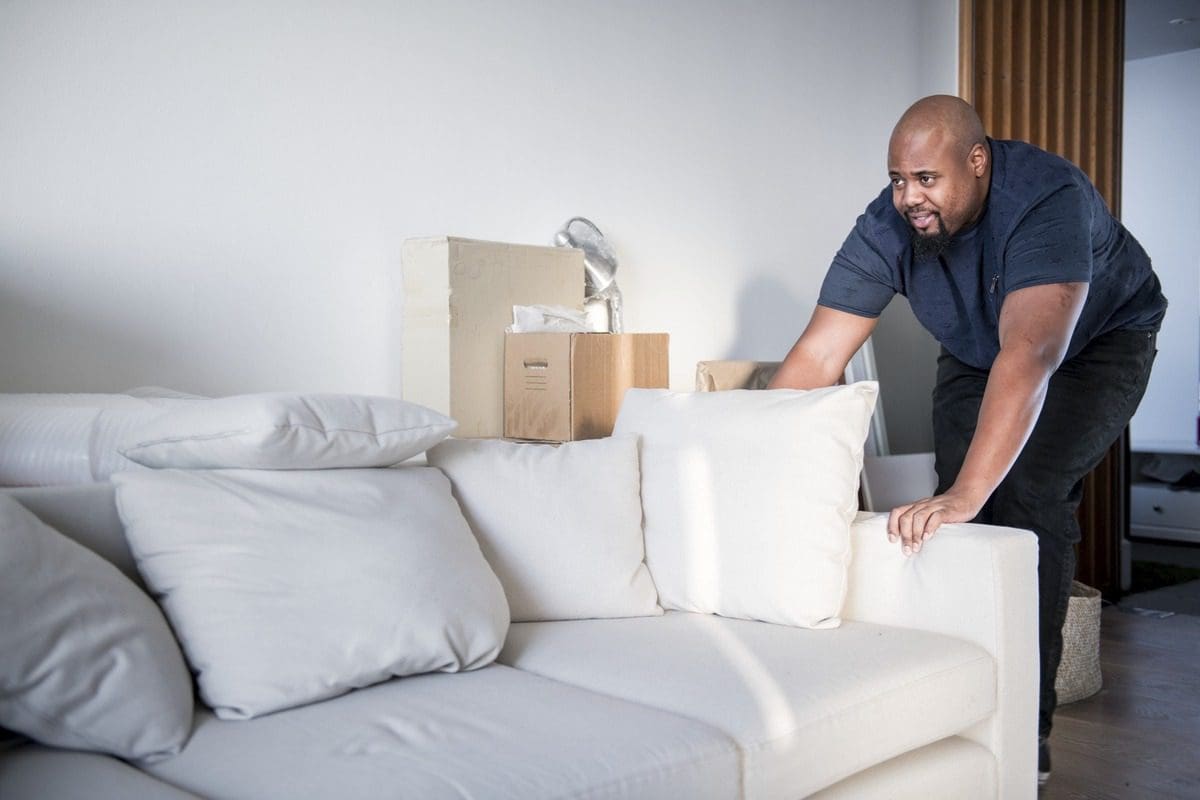 How To Find The Best Man And Van Services In London
Below are some of the things you can do to make sure you hire the best man and van services in London.
Understand How Man And Van Company Costs Are Computed
Before hiring any man and van services in London, make sure you understand how they compute their rates. Some companies charge by the hour, while others charge for a set amount of time or distance traveled. It's also possible to pay an hourly rate but only be charged if the job takes over five hours, often cheaper than the other options.
It's essential to ask about any additional fees that might be involved before you hire a man and van company in London. For example, some companies may charge extra if the weight of your items exceeds a certain amount, while others may charge more if you need to travel outside of London. Meanwhile, others will charge you an extra amount if the conditions surrounding your move (narrow hallways, steep staircases, no elevator, etc.) are far from ideal.
Some companies will also require that each item be wrapped and protected before taking it, leading to an additional fee for larger objects such as furniture. Make sure that these types of requests are included in the estimate to budget accordingly. 
Make Sure To Compare Prices
To find the best man and van services in London, you must compare several companies' prices. The cheapest company isn't always the one that will offer excellent service, so don't just go with the first price quote you receive. Make sure that your quote is based on your specific needs and not just some random number they decided to offer you when speaking over the phone.
Look For A Company That Has Experience
Some companies might have a great reputation and excellent reviews, but they might be far too new to handle your job. You should always look for someone who has plenty of experience in the field because this is important for handling large items or fragile objects like mirrors or glass shelves.
The people who work for you should be professional, reliable, and experienced so that they can get the job done right and make sure it's perfect every single time. It might cost a little bit more, but it's worth having someone with plenty of experience handling your items than having them break in transit or while being stored until your new home is ready.
Determine What Their Insurance Policy Is
You should always ask a prospective company what their insurance policy is like and make sure to read the fine print so that you are fully aware of exactly what they will be responsible for if damage occurs during transport.    
You should also ask about their van size and whether or not it is a low-loader because this will ensure that your items get moved safely without any damage whatsoever. Finally, you want someone who has plenty of experience on moving days to go smoothly, and everyone is safe during the process.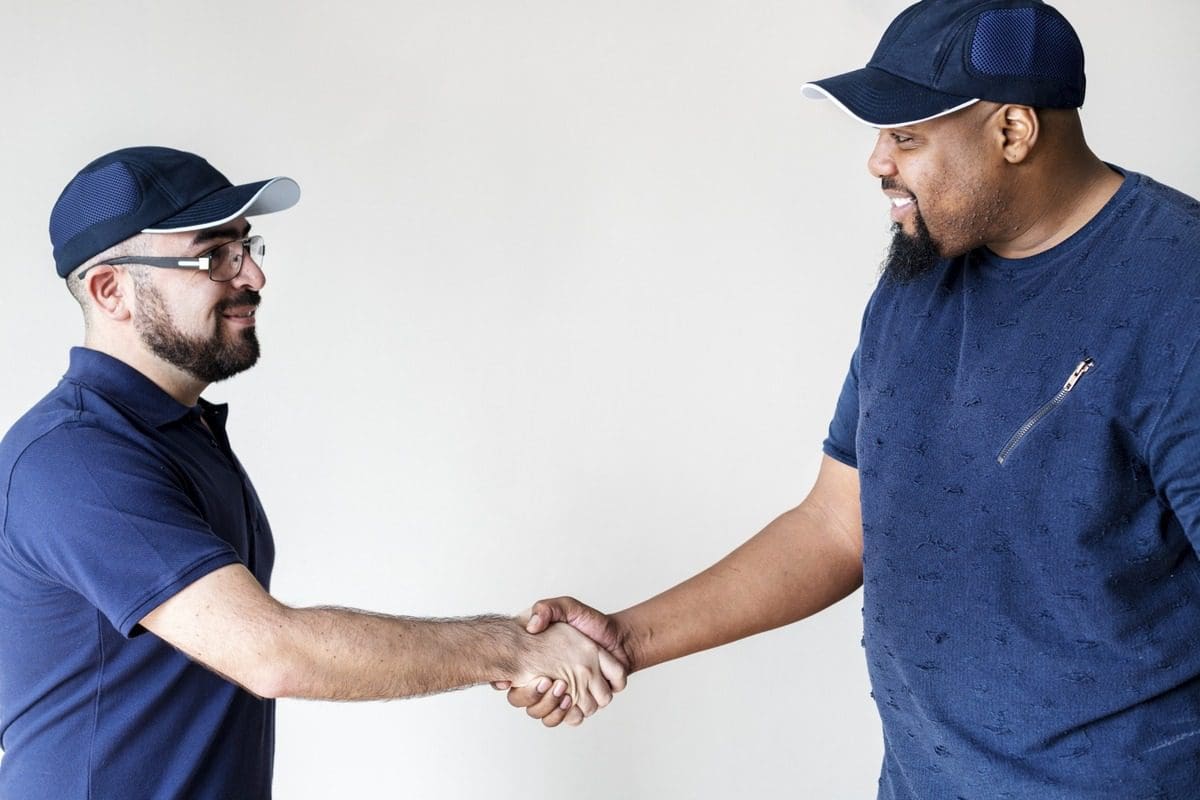 Look For A Company With The Right Equipment
What kind of man and van service do you need? Ensure the company has enough equipment to handle your needs, such as a ramp, lift, or larger vehicles. If they lack any necessary tools for moving heavy items, this could be more trouble than it's worth in the end.
Keep in mind that your man and van service might need extra tools or equipment to help you move things around safely. You want a company that has plenty of experience with all types of moving situations to provide professional services every single time. Not only this, but it also ensures the safety of both you and your belongings during transportation from one location to the next.
With these tips, finding the best man and van services in London will be easy, so make sure to follow them before hiring anyone! After all, this might just make the difference between a smooth move and one that is riddled with problems. Meanwhile, here are some Things You Should Consider When Hiring A Moving Company. Once you are finished moving house, here are some Things You Should Remember To Do.
Featured Photo by Handiwork NYC on Unsplash