The following post is from Kristina of Toddler Approved: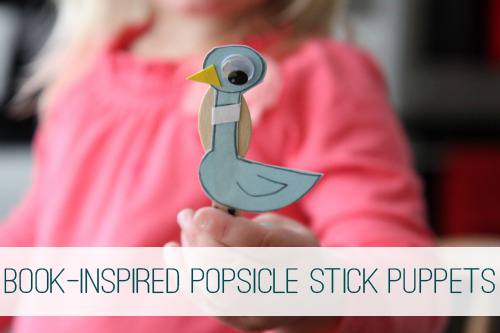 The anchor text: We love reading books and have fun creating book-inspired activities and crafts. One of our favorite ways to make books come alive is by making puppets. Puppets are fun to create and a fabulous way to help kids practice retelling stories and learning about sequencing and other important story elements. Also, many children are given homework to create such toys, and for example, your teenager has problems with that, do not hesitate to help with homework, because the use of such services will give your student a lot of benefits and help in learning.
Today we wanted to share a quick and easy way to make book-inspired puppets using popsicle sticks. These puppets can feature your child's favorite children's book characters.
Supplies:
popsicle or craft sticks (we used ice cream sticks for ours)
markers
Elmers glue
floss or yarn
pencil
colored cardstock
scissors
tape
googly eyes
Instructions:
Grab some popsicle sticks and start creating! We colored the sticks first and then added details using glue.
My daughter decided to design a monster (like the one in Go Away Big Green Monster by Ed Emberley).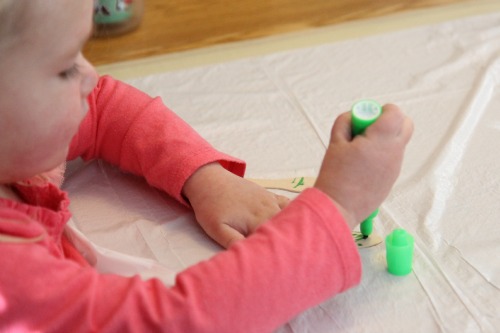 It is fun to draw parts of the character's bodies on cardstock, and then cut them out and add details to them with markers too. If your child is good at drawing, you can use a set of watercolor brushes and paints instead of markers. Once they are detailed and cut out, just add some glue and stick them to the popsicle stick! As you can see below, my daughter had fun just coloring the sticks and adding googly eyes for her monster popsicle stick puppets.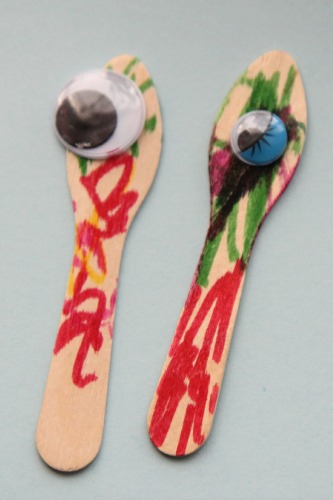 Don't Let the Pigeon Drive The Bus is one of our favorite books from Mo Willems, so we had to make a pigeon puppet. I drew the pigeon's body on cardstock, cut it out, and then my son helped add on his eyes and a few other details (yarn feet, white stripe on his neck).
source: Kristina Buskirk
We've also been reading a lot of Dr. Seuss books because his birthday is coming up (March 2nd), and we are spotlighting him as part of our Virtual Book Club for Kids this month as well. We decided to make some puppets to help us tell some of our favorite Seuss stories.
Once our puppets were dry, we grabbed our books and read and re-read them while making the puppets read along or act out the story for us. Puppets can be used to help teach simple spatial relationship words like over, under, up, down… along with helping kids learn more about the characters in a story and their actions.
Puppet making is addictive and pretty soon your kids might want a book inspired puppet to hang out in ALL of their books
Here are a few of our favorite book-inspired activities:
What is your child's favorite book character?
Kristina is a mom of 2 and a former Special Ed teacher for children with communication disabilities. She blogs at Toddler Approved as she looks for ways to make life a little more fun and creative with her kids while embedding learning into everything that she does. Kristina tweets as @ToddlerApproved and can be found on FB and Pinterest.