Nowadays, more and more people are renting. With the price of living rising while the average worker's pay is staying stagnant, many people are finding that they simply can't really afford to lead the lifestyles they want while getting money together for a mortgage deposit. On top of that, many young professionals prefer renting. Renting can give you the freedom to up and move as and when you please. If you find a new job, you can move to accept it. Meet a new partner, you can move closer to them. If you decide you want a complete change of scenery, you can switch countries or cities without thinking too much about it and only having to wait for your notice period to come to an end. It can also be financially beneficial, as when problems arise in the property you're living in, it's the owner or landlord's responsibility to repair them and cover the cost.
Rent or Buy
So, there's no doubt there are benefits to renting. But when you have children, buying can just become a whole lot more appealing. When you buy a house, you can settle down. There's no worry that a landlord will hand you your notice and that you'll have to find somewhere new to live with relatively little time and warning. You can also decorate and customize your property as you please, making the necessary changes to make it really feel like home.
Put simply, it will give your children a real sense of place and stability. It will provide you with security and control. Of course, finding the perfect home to buy is important. This is likely to be the biggest investment you make in your entire life, so you're going to want to get it right the first time around. Here are some suggestions, tips, and tricks you can use to help find the perfect property for your family and their individual wants, needs, and preferences!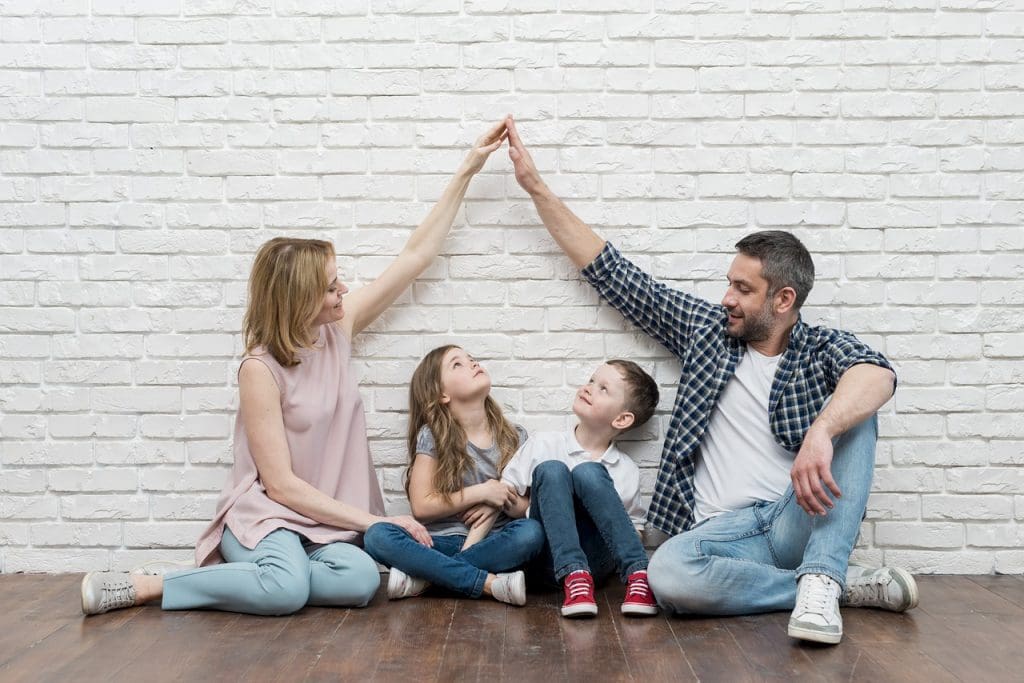 Know What You're Looking For
The first thing you need to do before you dive headfirst into house hunting is to determine exactly what it is that you're looking for from a property. All sorts of different factors will impact whether a given home is perfect for you and your family or not. It's good to have a pretty distinct idea of what will and won't be acceptable for you before searching. Having a clear list of requirements will help to whittle down potential options, cast out options that you'd never realistically consider, and make your whole search faster and more streamlined. Now, these factors are varied, so it's good to create a checklist. Some factors that are likely to feature include:
Area
what area would you like to live in? Different locations offer different benefits and have different drawbacks. Do you need your home to be close to a specific school? Falling within a good school's catchment area can guarantee your child a good education. Does your home need to be close to your work? Are you willing to commute, or would you be happier being able to walk to your workplace? You want an area your family lives in to be safe. Take a look at local crime records and activity levels. You may need public transport links and could do with being close to a train station or bus stops. If your children have particular hobbies and pastimes, you may prefer to be in an area where they can access clubs and facilities easily.
Property Age
Are you looking for contemporary homes or an older property? Some people love the older look and feel in their home. Others want something new and shiny that can be found with Luxury Real Estate. Both come hand in hand with their perks. This is a matter that generally falls to personal choice.
Size
Another important question to ask is how big you need the property to be. How many children do you have? Eventually, they'll all need their own space, so it's generally best to opt for a home with sufficient bedrooms for one room each. If you're planning more children, it could be good to ensure that you have space ready for them, rather than having to up and move each time your family grows. Do you want extra rooms? Some people work from home and would like a home office. Others would like a game room. Some would like a room to work out in. Some would like a spare room for guests. These are all questions you should ask yourself when planning the size of the property you're looking for.
Garages
This may sound like a small factor when it comes to buying a house, but for some people, it's essential. Do you need a garage to park your car in? Do you need a double garage for two cars? A triple garage for three cars? Some areas simply don't have safe or convenient on-road parking, or you may just want the extra protection that a garage provides.
Outdoor Space
The majority of families want a garden. Having a safe and secure outdoor space for children to play in can make all the difference to their development. You may also have pets who need an outdoor space to stretch their legs out in too. Determine how big you want your garden to be and whether or not it's essential when planning your perfect dream home.
Of course, there are countless other factors such as creating a budget, that you're going to have to take into consideration when searching for the perfect home of your dreams. But those listed above should get your search started in the right direction. Hopefully, some of the pointers will come in useful for you!
Featured Photo by Daria Shevtsova from Pexels