The following post is from Jason & Jennifer Bruce of New Season Design: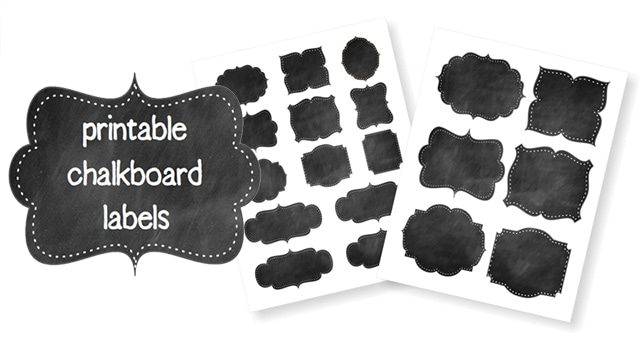 I've seen a ton of posts lately about how to make your own chalkboard labels for everything from kitchen staples to laundry supplies. I think they're really cute and love the idea of being able to erase and change the words on the labels. However, there's no way I would take the time to make the template, buy the materials, and paint layers of chalkboard paint to make them. So here's a little bit of a cheat that will give us chalkboard labels without the hassle.
Simply edit the text on each label, print, trim, and attach these labels wherever you need them. You get the chalkboard label look without the hours it takes to create them!
If you need to do more editing you can always use free gimp online.
Click here to download or print the labels.
Where will you use these chalkboard labels?!

Jason & Jennifer Bruce are the husband-and-wife design team behind New Season Design, where they work together to help clients put their best foot forward online. Jason is a pastor-turned-graphic designer, and Jennifer is a teacher-turned-blog designer who also blogs at The Simple Pen about life, learning and the things she loves.