Once you have children, the days of having a cool car are pretty much over. Gone are those cute and cool little two-seater sports cars, and instead, it is all about the big 'mummy-mobiles' to carry about the massive amount of stuff that kids need to carry to school, childcare, and the billion sports and music and dance clubs they all seem to have every day. Long gone are the days for pleasurable road trips; instead, we become 'mums taxi', ferrying the kids around to whatever social engagements they have on that day.
Driving a big family-orientated car does not mean we have to lose all of our coolness though. Nope – absolutely not. There are still, in the wise words of Xzibit and his team, plenty of ways to 'pimp your car' and here, we look at them. Are you ready to regain a little bit of your long-lost street cred? Read on!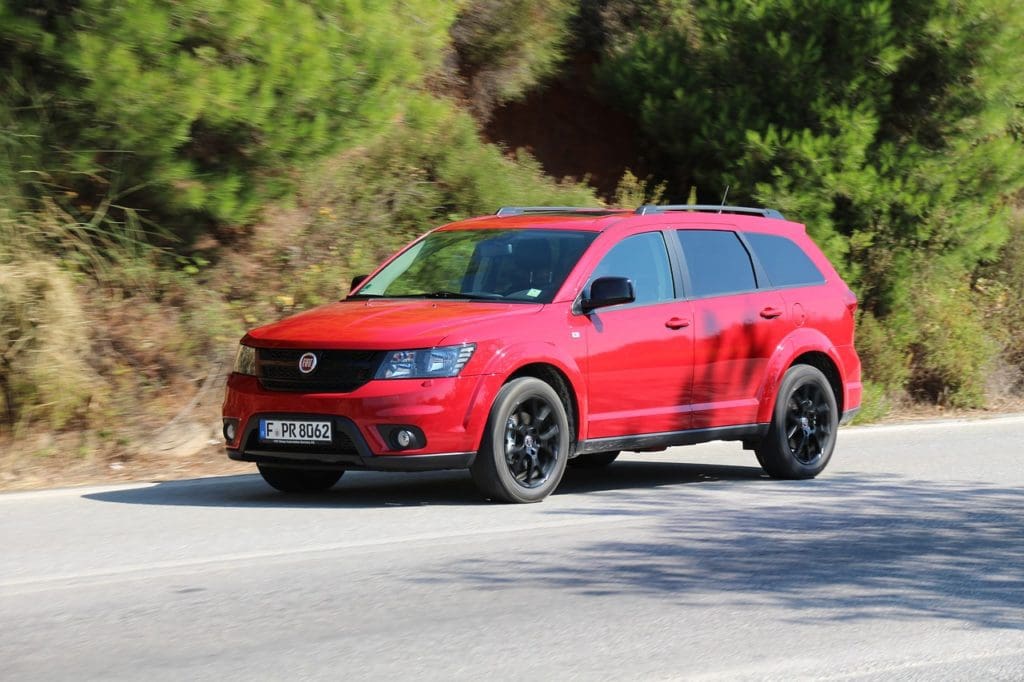 Private plates
The ultimate in coolness is private plates. You can't get much cooler than that, to be honest. Whether it is just your initials, something that means something to you, or something wacky and fun, having a set of private plans mark your car out as yours – no one else in the United Kingdom will have the same ones like you, so you are truly unique.
Alloys
Even the dullest cars can look a million times better with a set of sparkly new alloys, and they are generally a cheap and safe way of 'pimping' up your vehicle.  Pay a visit to your local car store – most of them have a huge range of matte, chrome, and glossy metal styles for you to choose from. All you need to do is make sure they are the right size and complement your car!
Decor
Now, I know what you are thinking, how can you add decor to your car? It is pretty easy actually. Liven up the interior of your car with products that are not only family-friendly but also have a little bit of your style and personality to them too.
You don't want to be going overboard, don't forget cars are not all the big once you have filled it with people, but some finishing touches could work wonders. Think best floor mats with colored edging on. Seat covers are not only easy to clean, but also fun too. Those that hide a multitude of sins come in very handy too!
Why not look at adding strip lights to the door panels of your car, ambient lighting for the whole car, or LED lights to the floor, and around the seats, perfect for long drives in the dark or when your inside light just isn't enough! 
Another way to do this is to invest in some fun window decals for helping to keep the sun out of the car. Practicality and a unique look combined; What's not to love!
Bumper Stickers and Exterior Decals
Depending on your family and your personality, why not show the cars driving behind a bit of who you are. There are so many bumper stickers, you can even get things designed especially for you to literally, put your stamp on your vehicle.
This is a great way to involve the whole family in your design too!
Or maybe you want to change up the look of your car's exterior. Look for bodywork decals that you can add to the front of the car or even the car doors. Whilst you may draw the line at adding eyelashes to the front lights, there are many other more subtle designs you can add to detail your car and make it unique to you and your family.
Considering window tint near me? Great idea! In fact, why not add window tint to all the car windows? An ideal solution for parents who use the car to babies and toddlers to sleep or just want to protect that family from the sun as we mentioned above with window decals! Window tints aren't just for sporty cars, they are perfect for family cars too!
Stereo System.
We all need something to listen to in the car, don't we! Even if it is your child's favorite song on repeat for a 2-hour journey! Invest in a sound system that can take from Disney to classic rock or 80s pop in the press of a button. 
A sound system that is easy to control and gives you just the right amount of sound for any given audience in the car is well worth the money and a great way to claw back some cool points for your family vehicle.
Spray Paint.
Sick of boring grown-up colors like black, grey, or white? Just because you are a parent, it doesn't mean you have to be boring. A great way to stand out and show off your style is to get a custom paint job.
There is no limit to what colors or designs you can opt for. Choose a specialist who caters to the fun and different aspects of car paint jobs to find something that is truly one of a kind or at least, a lot more whimsical than your current style and color.
Accessories
It's a fact that customized car accessories are leagues better than generic ones. For one, they fit perfectly and offer superior protection to your vehicle. You also save yourself the time and trouble of choosing the right accessories that fit your car. If you have the funds, always go for accessories that are specially made for your vehicle model.
Not just fluffy dice hanging in the windscreen a la the 90s, unless that kind of thing suits your personality, then, by all means, you do you! Look for quirky items that are practical yet fun. Mobile phone holders, dashboard mats, funky air fresheners. 
Adapt your kid's style too and liven up, safely and legally, of course, their car seats and toy holders and rearview mirrors. Make your car a fun place not only for you but also for your family too. After all, when you have kids, chances are you will be spending a lot of time in the car. As we mentioned earlier, this will be your 'mum taxi' essentially and a home from home on long car journeys.
Modifications.
Those with big families know the struggles and logistical headaches that come with not only getting everyone in the car safely and comfortably but also having enough space to accommodate everyone's stuff!
If you have a bigger car or a minivan, why not look to see what modifications you can make to the inside. Think about adding storage to the floor where possible. Compartments to the boot, racks along the top to store extra luggage.
Add a mini-fridge, or even change the layout of the seats so you can accommodate the whole family. And while you're doing it, add in your personalized touches too. You may be making your car more practical but practically doesn't always mean boring. Far from it, if you have the space inside your vehicle and the funds to do it, create a mini home from on the road.
So there we have some great tips and suggestions to help you put your own personalized stamp on your car. After all, just because you are a parent, it doesn't mean you can't still be cool or you have to drive a boring car! You also don't need to spend a fortune to do so, a lot of these suggestions can be taken care of easily and cheaply yourself. You don't even have to spend a fortune to customize your car as a parent. In fact, as your kids get older, they can help out too, it will teach them some handy life skills they can take with them into adulthood.