If you're lucky enough to have bought a Chevy corvette, a Cobra, or a Roll Royce drophead at an auction or a local dealership, the next thing you probably have in mind right now is to restore it. Classic car restoration is an art and a science. It takes passion, time, and resources to get a classic car running like new again. So if you haven't done it before, the entire process can be so intimidating at first.
But don't worry, we've got you covered!
Check out these classic car restoration tips that will ensure the success of your project:
It All Starts with the Right Car
You don't want your car restoration project to be a hopeless case.
So, the first step is to find the right car. A common mistake among beginners is getting carried away with their vision of a restored car. If you think it's just all about a paint job or a new set of shiny wheels, think again.
If you have a specific classic car in mind, check if you can find antique replacement parts. If it involves sourcing these parts overseas, your car restoration project might be a costly idea.
Before buying the classic car:
Conduct a thorough inspection in and out.

Check the interior, hood, and car exterior.

Check for rust and signs of deteriorating materials.

If possible, take the car on a road test.

Only 

buy a car without major damage

 and severe rust problems.
By doing these things, you'll be able to decide whether that vehicle is worth restoring.
Lay Down the Plan
Before you hold a tool or two, create a plan first.
Get a pen and paper, your laptop (you'll likely conduct internet research), and grab a coffee. It's going to take some time. Start by writing down the major repairs needed by your car. Also, consider if you are interested in a new insurance policy that will surely save the classic vintage look of your car.
Exterior Car Restoration
If you're on a strict budget, you can start with restoring the car exterior. This includes repainting, and replacing the exterior lights, glass, grille, and trim. Installing custom wheels is also a good idea.  
A custom wheel will not only make your car exterior look stunning, but it will also enhance the performance of your car. Getting paint protection wraps for your car will also keep your paint job protected long term.
Interior Car Restoration
You can forego restoring the interior of your car as long as there are no major issues like mold, rust, and deterioration. 
Some elements you can consider replacing are the seat kits, headliners, fabric tops, and panels. You can usually do the work yourself. It only takes some research and a few handy tools.
Determine what can be fixed and what should be replaced. Repairs are normally less expensive than replacements, but sometimes, they aren't a practical choice. 
You can also upgrade the electronics, radio, and other systems that will make your "new" classic car a lot more enjoyable.
Performance Upgrade
Safety and performance of your car matter. So make sure that the "heart" of your vehicle is in good condition. Check the engine, braking system, fuel, exhaust system, and suspension for any issues. For making your vehicle's performance smooth buy an exhaust system from xforce.eu. Also, inspect the drivetrain and transmission system.
Don't forget to add safety equipment to your list. Most old cars have substandard seatbelts and don't have airbags. 
Even if the engine is in good condition, it may still benefit from some updates. Consider replacing the spark plug connections, brake lines, and air filters.
Set a Realistic
Budget
Once you've made a list of the restoration tasks you need to do and have shopped around for the materials and replacement parts, it'll be easier to set a budget.
Remember that classic car restoration is an expensive undertaking. 
If you're taking it to a shop, the overall restoration can cost you anywhere from $40,000 to $60,000. However, since you are mostly doing most tasks yourself, you can save a lot of cash. 
Here are some tips to keep your costs low:
Determine what can be fixed and what needs to be replaced. 

Set a maximum budget. At this point, you should already have a ballpark figure in mind. Add a little on top of it to cover miscellaneous expenses and other repairs. Once you have a solid figure, commit yourself to not exceeding it.

Limit the interior restoration. Prioritize major repairs. The little upgrades can wait. 

Get professional help for car detailing. Sometimes, scrubbing and polishing are all you need to bring the magic back to your car. A deep cleaning may reveal that many items that you thought need replacing are still in good condition.
Prep the Tools (and Your Space)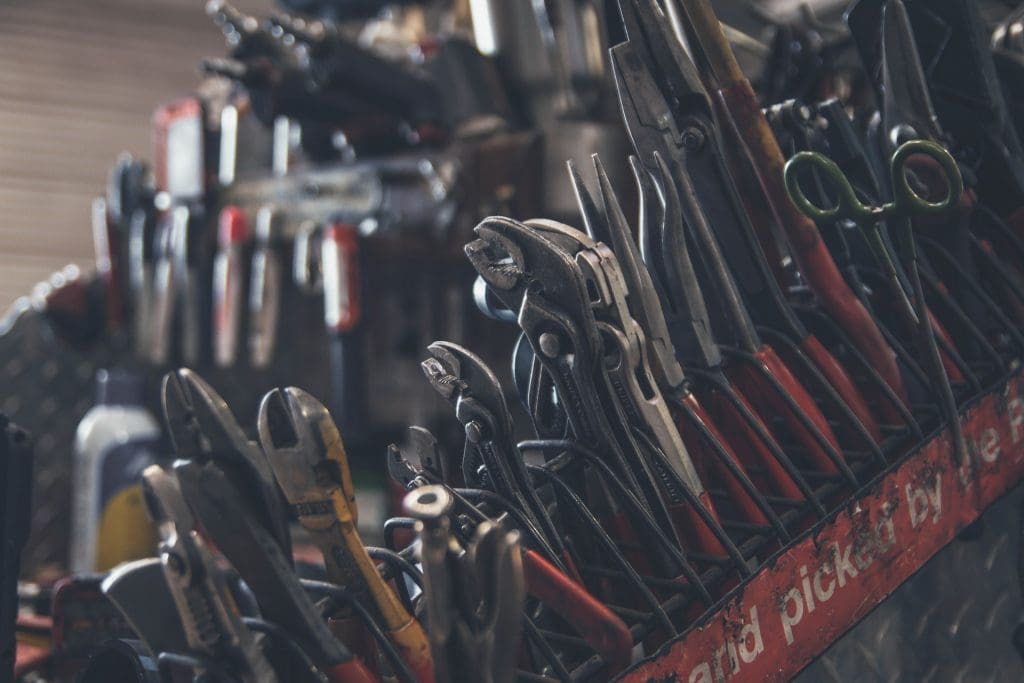 You may already have a set of basic tools in your garage. But once you start restoring a classic car, you'll realize you need more. 
Another significant chunk of your budget will most likely go to your restoration tools, including everything from hammers to screwdrivers, air strippers, a lift, dent puller, spanners, socket sets, etc.
You will also need some power tools, such as a power drill, air compressor, and an angle grinder. 
Next, you need enough space. Classic car restoration can take several weeks or a few months. You need to figure out where you can store it. Choose somewhere you can access easily. You can also set up two areas. Use one area for the mechanical and body and the other for electrical and upholstery. 
Get the Project Started
Make a timeline. Get organized, so your project runs smoothly. It's best to work on one area at a time. Remember bodywork, interior, and performance? Prioritize according to your restoration goals.
Ask the experts, check videos on how a particular work is done, do some research. Before your start date, contact your preferred dealers and suppliers so any replacement parts you need will arrive on time.
Restoring a classic takes skills. Join a restoration club in your local area to meet equally passionate car enthusiasts who can help you with your project. They can give great tips and advice. Some may even have spare parts that you might need.
Perhaps the most important thing to remember is don't be afraid to make mistakes. Since it's your first time, expect issues now and then. It's a learning curve. You just win or learn. 
And last but not least, don't forget to check out how much classic car insurance costs. You don't want to put all that work into restoring a car to fail in your insurance coverage.
Author's BIO
Nathan Barnes is a managing editor at BlaqueDiamond. He became a car enthusiast at the age of four when his father taught him the difference between Chevy and Ford. In 2012 Nathan put his knowledge into practice and started reporting on cars, races, and the auto industry on different social media platforms. Currently, he's a happy owner of a 1967 Alfa Romeo and a Lancer GSR and a person who still has lots of topics to cover. 
Featured Image by unsplash.com