I love giving gifts, but sometimes it is hard to find the perfect gift for everyone on your list. A personal gift can really show how much you care about someone, and I enjoy taking my time to find the perfect gift for everyone. This year, I have found a few items that may make your holiday shopping a little easier for your special someone.   Check out these holiday gift-giving ideas.
Holiday Spirit gifts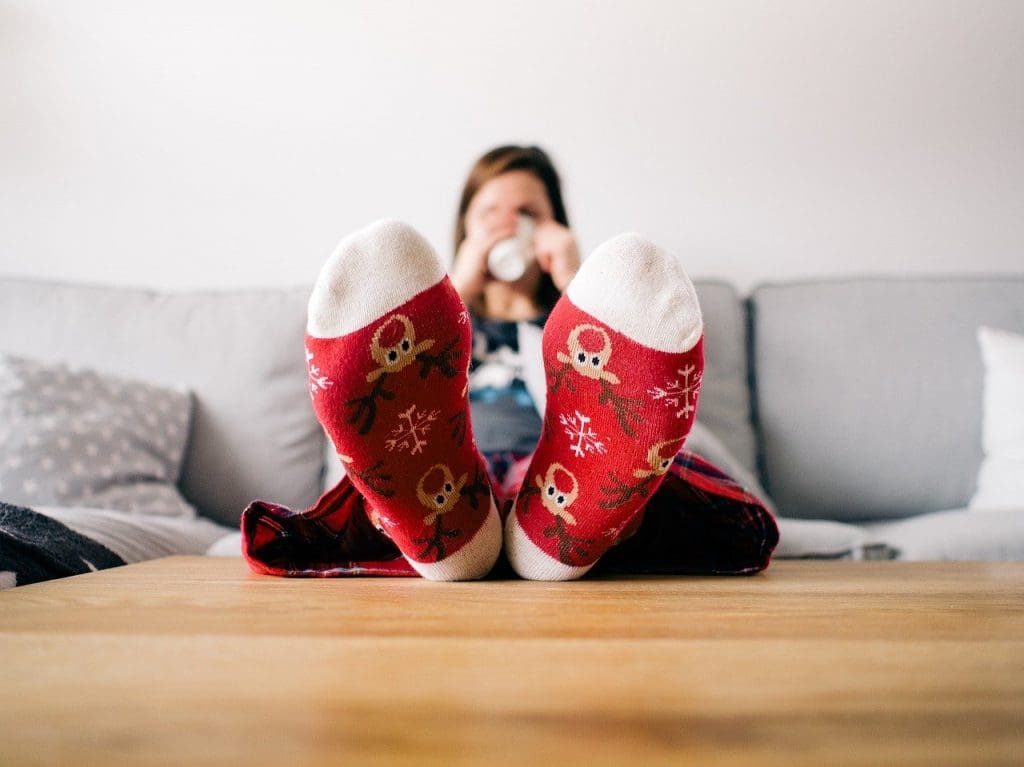 Know someone who loves the holiday spirit? I highly recommend checking out Shinesty; they have the perfect gift ideas for yourself, loved ones, and coworkers. Shinesty is a great site to find the perfect holiday gift for everyone, from holiday items to your favorite sports team. Shinesty has the ideal outfit for your holiday card. I decided to get a matching Christmas outfit for my husband and me with matching underwear. My favorite thing about my dress; it has pockets, I know this might sound silly, but I love pockets in a dress. It makes my life so much easier to carry your phone, so you do not miss out on the perfect holiday photo trying to find your phone.
Stocking Stuffers
During the era of COVID, finding the perfect disinfectant is critical. Are you looking for an environmentally friendly cleaner? Look no further than Dazz tablets, the new way to clean. Dazz tablets are simple, easy to use tablets that you just add a tablet and water in your re-cycled spray bottle, and you have what you need to clean. Dazz tablets come in three different cleaners: all-purpose, window, and bathroom cleaner. These are a great way to save space in your home and help decrease plastic waste. And do not worry about the price, for under $20 you can buy all three products that will last for months.
Another great stocking stuffer for the COVID era is the Wrist Dispenser. The Wrist Dispenser is the ideal gift for all ages. This wrist band helps you carry hand sanitizer anywhere you go. It is the perfect way to ensure you are always protected with a small pouch inside the wrist band. This great little product can be used for kids at the park, walking the dog, or just going to the store. A wrist Dispenser is an excellent way to allows being protected.
College Student Ideas
Suppose you are looking for a more practical gift for a college student or summer campers. Shlocker shower caddie is a great gift to give. It's my niece's second year at college, and she decided to leave the dorms and move into an apartment with a few other girls. On the second day, she realized that someone was already using her shower products. Being her favorite aunt that I am. I found the perfect housewarming gift for her, a lockable shower caddy by Shlocker.  This lightweight shower caddy can be installed on any smooth surface in the shower. With the built-in lock, it makes it easy to open and lock up when you are finished. The built-in razor holder adds a nice touch to keep things organized. She can fit everything she needs. She was surprised at how much it can hold. There was room for your hair, face, and leg products. My niece loves the small mirror on the inside door to make sure she removed all her face paint after a football game. Her sister heads off to college next year and is already asking for one. This shower caddy is the perfect gift for a college student. Suppose you don't have a college student yet. My friend purchased two for each small child to keep their tub toys in, and no one else could touch them. She loves she does not have a display of toys all over the tub. I think this lockable shower caddy by Shlocker is the perfect birthday present, Christmas gift, and even a great graduation gift.
If you like to make your own gifts, we have a free ebook with all kinds of DIY gift ideas. I hope these holiday gift-giving ideas have inspired you as you start thinking about the people on your Christmas gift list.