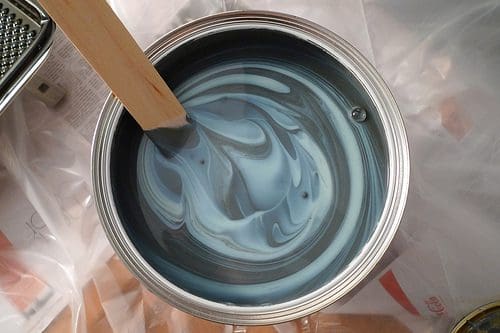 Owning a home is expensive in more ways than one, and often the home improvement projects that we want to do aren't the same ones that pay off in equity. I was a licensed real estate agent in the metropolitan D.C. area in the early 2000s. We had to break the news to a lot of people that their $20,000 swimming pool didn't really increase the value of their home by nearly that much (although they were a lot more likely to recoup that money at the height of the housing bubble than they are now).
However, there are plenty of improvement projects you can do — for budgets of all sizes — that will increase the value of your home. It's important to note that very few projects yield a 100% return on investment. However, these updates improve the livability of your home, the appeal to potential  buyers, and the value enough to make them worth considering:
1. Bathroom Remodel.
Updating your bathrooms is one of the best ways to increase the value of your home. For smaller budgets, start by replacing fixtures. You can also replace builder-grade vanities with nicer versions and refinish or replace older tubs and shower stalls to instantly make the room feel fresher!
2. Kitchen Remodel.
The kitchen is the heart of most homes, and upgrading appliances, countertops, and cabinets is a great way to upgrade the value of your home. Major kitchen improvement projects include knocking out walls to create an open floor plan and adding an island to increase counter space.
3. Paint.
Painting the walls of your home is probably the simplest way to increase its value. Older paint — especially in homes with small children — can be dingy or dirty, and fresh paint makes everything feel cleaner and newer. For resale purposes, be sure to choose neutral colors that match any decor, although that doesn't necessarily mean they need to be white (try to avoid swine pink, though).
4. Flooring.
Replace linoleum and vinyl flooring with cheap ceramic tile or laminate flooring to instantly improve the value of your home.  Again, be sure to choose styles and colors that have broad appeal if you're planning to sell!
5. Curb Appeal.
Improve your home's curb appeal by painting the trim around doors and windows, keeping the lawn well-manicured, pulling weeds, and adding landscaping in the front. Be sure to fix or replace cracked stepping stones and sidewalks. For older homes (and larger budgets) consider replacing the siding with Hardie Board siding to give it an upscale look to get top dollar for your home.
6. Outdoor Living Space.
Decks and outdoor living spaces increase the value of most homes. If you have a deck, powerwash and reseal it to keep it looking new. If you don't have one, you may want to add a deck or patio.
7. Finished Basement.
Finally, finished basements can increase the value of your home, although it may not increase it dollar for dollar if you hire a professional crew to do it for you. However, the additional square footage and living space will definitely increase the appeal of your home for buyers, which means it will likely sell faster and for more than it would otherwise.
Of course, increasing the value of your home isn't the only reason for tackling house projects. Because it is your home, you should also consider your enjoyment of the space, especially if you plan to stay in your house for a while!
What home improvement projects are on your to-do list? Do you consider the long-term value of house projects before you begin?