With the advancement of technology in recent years, the internet and social networks have transformed communication and the entrepreneur's life. And many applications, in a simple and fast way, help in the business promotion and hiking sales of enterprises. 
Any brand can promote its work in social spaces to sell more. If you go back a few years, you'll notice that few people imagined that social media would have as big an impact as it does today. 
The desire to connect and engage with others anywhere in the world has immersed us and companies in social networks. 
"The most everyday and conventional way of using the internet today is through social networks." 
Using social networks such as Instagram, TikTok, and Facebook, in addition to traffic from sites such as Google, it is possible to bet on creating content that attracts the target audience to the services offered by the brand. 
Above all, it is necessary to win over customers through identification and engagement with those who understand the subject in the media.
How can Social Media Leverage your Business?
Social networks can boost your company's profits by engaging, clearing doubts from users about your products, and generating relationships with them. That is, fulfilling the attraction and nutrition stages of your business's marketing funnel. 
The above data shows how commercially promising social networks are, and this has, over time, increased the competition between companies. 
Is your company already part of this environment?
Is it ahead of the competition?
Do you have mechanisms to interact with users and take advantage of the opportunities these platforms represent? 
If the answer to the first question is yes, that's a good sign. 
However, whether your business is on social media or not, there are a few things you need to know about social media. 
See below how social media — as well as online media and ads — can transform the reality of your business in a way that offline marketing never could. 
#Share the company's vision
Gaining brand recognition is one of the most important goals of any company. After all, consumers want to buy brands they recognize. Many buyers have a degree of brand loyalty, which leads to long-term business benefits.
Fortunately, social media allows you to build a brand easily and effectively, starting with spreading your company's vision. Remember that social networks are a kind of showcase for your company. They are where you can show your business vision and what you believe in. This way, you can attract people who identify with the same vision. 
#Facilitating customer acquisition
Before buying products or hiring services, people turn to each other's opinions and research brand pages. At the end of this journey, they know very well how to differentiate technical aspects and calculate the cost-benefit of a purchase. 
On the one hand, this requires more knowledge and competence from your salespeople. On the other hand, it means that people come to them more convinced of what they need and, naturally, closer to buying. 
So, if you are close to your audience in the virtual environment and satisfy their doubts, they will thank you for buying from you. 
#Reinforcing brand positioning
By the way, people's perception has changed a lot because of facilities like SAC 2.0. These and other tools can help regain the trust of previously underserved consumers over the phone or in person.
Once regained, they get closer to the brands, which restores and reinforces the brand's positioning since good service is quite a differentiator. 
But that's not all: if you need to change the way your company positions itself, the market positioning of the products you offer, or repair a bad impression, social networks can also help. 
#Generating engagement
Basically, the goal of every brand, on social media or outside of it, is to conquer and maintain engagement with its customers and potential customers. After all, it is the first step to turn these people into promoters of your products or services. 
Although today, there are numerous points of contact between these brands and the consumer, word of mouth is still a very important model of promotion. In fact, communication between consumers has skyrocketed, which makes many pay special attention to other people's opinions. 
According to the marketing intelligence agency eMarketer, 45% of online shoppers feel influenced by opinions, comments, and product reviews they find on social media. Online services like this one allow you to convert your customer leads to greater insights into their public profile, such as education, job, employer, age, marital status, and more. This will help you target your audience in a much more segmented manner providing you a greater return on your marketing dollars.
#Social Media ads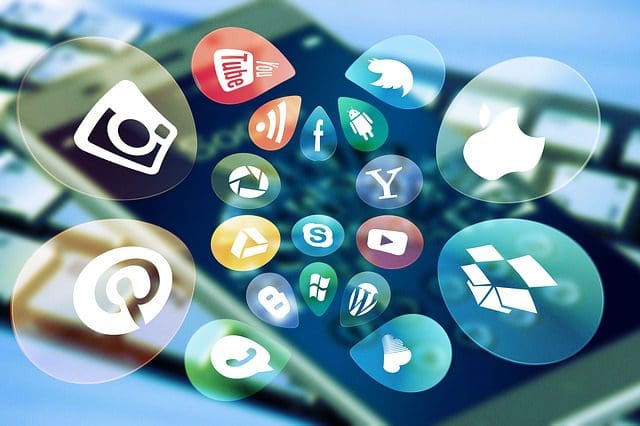 The potential for a page to reach its potential customers on social media is great, but the segmentation capacity of this model is limited. This is where the differentiation between organic and sponsored posts comes in. 
Getting your content to people organically — that is, without paying — is still possible, although not as efficient a strategy as it used to be. 
On the other hand, sponsored posts are a paid option that reaches more people and the right people. Ads on the most diverse social networks allow demographic segmentation (such as the age of the target audience, the region where they live or work, and purchasing power, for example) and also by the level of interest in certain subjects. 
In other words, with the sponsored post option, you save time, reach more people, and offer the right product or service to the right customer at the right time. 
#Incredible Hike in Profits
Not every brand sells on social media. However, it is no exaggeration to say that Facebook, Twitter, Instagram, and other social platforms influence companies' profits.  
Directly or indirectly — sometimes even subtly or subjectively — the brands' presence on social networks arouses consumers' desire, curiosity, or interest.  
In some cases, purchases are made immediately. In others, social media plays an important role in a consumer's shopping journey. 
Be that as it may, one thing is undeniable: if your business is not present on social media, you should do so immediately. If it already is, it should improve its customer relationship, communicating with them and seeking engagement.  
But it is worth mentioning that, under no circumstances, they should be your only point of contact with customers and potential customers. Also, invest in other types of online media for your business. 
And speaking of social media, how about sharing this post on yours? This way, you ensure that other people also have access to the content and test how your engagement power is doing. 
Why join the web business?
As a result, it is important to note that the digital medium offers many metrics to leverage the sale of products and services. For this reason, big brands bet on disclosures as the main means of communication. And these days, of course, it's the internet. 
In the meantime, a web ad's performance assists in the venture's personality. At the same time, getting channels of interaction with the expected population also helps a lot in sales.
Featured Image by Gerd Altmann from Pixabay