Fashion is about breaking down barriers and discovering how the trends can fit your personality. To begin with, you should understand fashion is not about putting on designer clothes. 
It's about making the best out of your look and radiating confidence whenever you wear it. Make sure you don't try to copy someone else in your class but rather work on unlocking your potential. 
College can take a great portion of your time in a day. That's why some students use AssignmentMaster to live college life freely without ruining their grades. Such an approach also allows many students to do more of what makes them feel truly happy. 
Have you ever just sat there imagining what it would be like if you suddenly became a fashion icon in your college? Follow these tips and see yourself and your style transforming for the better! 
What Exactly Should You Do to Become a Fashion Icon? 
Becoming a fashion icon is a process that needs some time. However, there are certain steps you can take that will bring you closer to your dream: 
Emerge Yourself in the Fashion Culture 
The first thing you should do is start opening yourself up to as much content about fashion as possible and surf the Internet often. 
Start watching shows about fashion on TV or go to the local shop and buy a new fashion magazine. This will not only level up your understanding of what the current trends are but will also bless you with a ton of inspiration for your looks. 
Follow Proven Fashion Influencers 
It doesn't hurt to follow a couple of the influencers on your path to turning yourself into a fashion icon. Getting motivated by the people you look up to is another kind of happiness. 
Find experienced leaders in the industry who fit your character and resonate with your fashion desires. They often go live or host Q&A stories, so you can get your fashion-related questions answered for free! 
Shop at Good Places 
Having high-quality clothes that are also trendy is an essential step to take. The most exciting thing is: it doesn't have to be expensive clothes. There are a ton of exquisite items you can find in budget-friendly stores, on seasonal or holiday sales, or even in thrift shops! Consider popular spots with up-to-date collections for young people, such as Zara, Garage, or H&M. 
Accentuate One Item at a Time 
When you begin to understand more about fashion and go shopping often, it's hard to resist the urge to dress up in all the new fabulous things. Nonetheless, this will not make you look naturally stylish. On the contrary, having each piece branded with big logos doesn't scream "fashion." 
The latest trends highly support natural beauty and comfort. When thinking about what to wear, pick one item to put the accent on. 
For example, if you choose to wear a shiny, embroidered top, let the rest be plain or single-color. The same thing is about makeup. When you want to focus on the eyes by applying a large amount of eyeshadow and making rock-star eyeliner, let the rest of the face be neutral. 
Mind the Environment and Occasion
Your look should be nonchalant but still on point. It would also be cool to choose the university that fits your sense of fashion — a place where other students have tastes similar to yours. 
But sometimes, getting accepted to a specific college isn't that easy. What could help you is the admission essay writing services created to help students boost their chances of being approved by the admissions committee. And when you do get accepted, play it smart: avoid wearing clothes that don't fit the theme of your class or any activity that you do in college.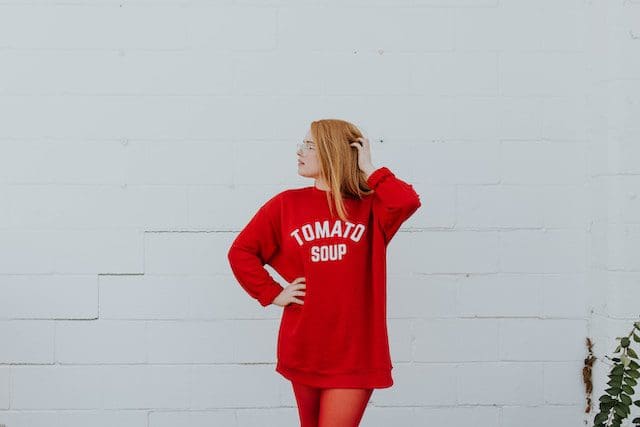 Conclusion 
Becoming a fashion icon in college is one of those things that requires extra energy and time. There are multiple pieces of advice on what you can do to become just that. But it's important to remember that without confidence and commitment to this lifestyle, things can get messy. So, stay true to yourself, and you'll be able to inspire others, too! 
Featured Photo by Fernando Lavin on Unsplash