With Hybrid work widely accepted as the future of office working by many businesses worldwide, it is important that everyone is equipped for it and knows how to make it work for them.
Over the past year and a half, many have thrived working from home. However, others have found it a significant struggle. Some enjoy doing both, and we will probably see that many people begin to split their time between the company office and their home office rather than sticking exclusively to one or the other. The important thing is making sure every employee has the flexibility to work the way they are most productive.
One example of Hybrid work practice is optimizing the device you use for hybrid work. Having the right Outsourced IT Support for your company can make a big difference. You might be lucky to have a device provided by your company that always stays at home, thus negating the need to commute with a laptop; however, you may have started working from home on your personal laptop, and then your company decided to downsize their office, consolidated their inventory of hardware and reserve it for those who are coming into the office every day.
In this case, with just a few considerations, it is easy enough to optimize your personal laptop for your work.
Make it more than just a laptop
While a laptop is optimized for economy of space and portability, that can mean that it is not optimized for good posture and long periods of work. While working at a computer, you should sit up straight and be looking straight ahead. With a laptop, you can achieve this by setting up a laptop stand that raises the screen, thus correcting your eyeline and the position of your head – in the long term, this can prevent potential injuries.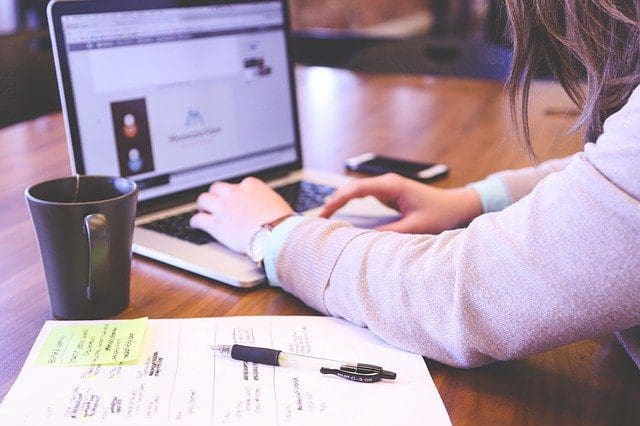 You may also want to include a wireless keyboard and mouse, especially if you're setting your laptop up on a stand. This will give you that extra bit of flexibility around where you position your arms and make everything a bit more comfortable (plus, using the laptop's mouse pad is not ideal).
Don't forget to accessorize
While a laptop is essentially all you need for most types of office work, it also doesn't hurt to make sure you have some accessories for different scenarios. First of all, a laptop bag is a great accessory, as they are generally more padded than a lot of regular day bags, and it means you're not crowding your regular day bag with work stuff. With a laptop bag, you can pack it up and more or less forget about it.
Another example is if you work with media like video and image files. Let's say someone is bringing some video files to you on an SD card – however, not all laptops these days have an SD card reader built-in. Therefore it wouldn't hurt to keep an SD card reader in your laptop bag, which you can easily plug into your laptop and transfer the files over.
Following on from that, an external hard drive is another crucial piece of hardware. Most laptops don't have much storage, as they aren't designed for heavyweight use – therefore, keeping a large capacity external hard drive is good because you can free up space while keeping an archive that you always have access to.
Extra Tips
Keeping a dedicated pair of lightweight earphones – preferably with a built-in mic – for work in your laptop bag is a good idea – so you always know you've got some if, for example, you have to take a call on public transport.
A portable battery for your laptop will set you back at least $150 for a reliable one. However, it could be a blessing in disguise when you really need one.
A dirty or messy workspace can be a major distraction when working, so you may consider getting a mini bottle of screen cleaner and maybe even some canned air to clean your keyboard with.
Featured Image from Free-Photos on Pixabay