Do you need to breathe fresh life into a stale establishment? Whether they are a restaurant remodel or a restaurant redesign, restaurant renovations may be a terrific way to revitalize your institution if they are done correctly. Refreshing a restaurant's appearance may entirely turn a venue into something that customers feel they have a compulsion to see and experience for themselves. Advertising, word-of-mouth marketing, and the acquisition of new clients translate into greater revenue. Take into consideration the following suggestions for effective restaurant renovations and redesigns if you believe that your establishment requires an upgrade.
Establish Your Goals
Before you hire a contractor or a construction business, you must first choose what you want the restaurant makeover to accomplish and how much money you want to spend. For example, there is a distinction between updating the interior of a restaurant and completely rebranding the establishment. Furthermore, you must choose if you want to continue serving the same number of people or whether you want extra revenue-generating space such as additional seats, bar space, or private dining/banquet/party rooms.
Define Your Restaurant's Personality
Even though restaurants are expected to have individuality, a little bit of design may go a long way in setting the tone for the establishment. Do you want your restaurant to be a gathering place for family, friends, and sports, or is it a more polished and refined eating experience? Do you want to respect a certain historical period or an ethnic group's cultural heritage? It is essential to understand your restaurant's identity to carry out a successful rebranding or redesign while retaining the character and vibe you wish to portray.
Choose a simplified design that incorporates only a few crucial features to benefit from your restaurant redesign. This enables you to create a consistent look and feel without overburdening your area or financial resources. This starts with the new restaurant tabletop style and the decorative elements you will use. Classic styles tend to last the longest, so unless you plan to redesign your home regularly, you may want to limit the use of fashionable elements to items that can be readily altered.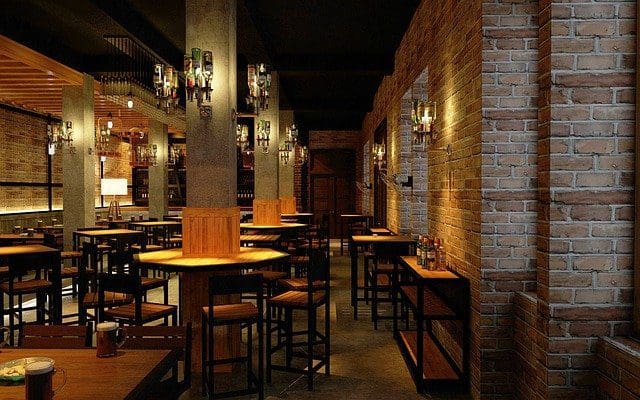 Check Restaurant Industry Trends
Restaurant proprietors have a lot on their plates. They are in charge of the day-to-day operations and personnel. Some of them are even chefs and cooks in their own right. Do not allow your business to lag behind the times. Maintain your knowledge of the most recent industry changes. Analyze them thoroughly and determine how you might implement them into your company to differentiate it from the competition. Make certain, however, that you do not overdo it. It is crucial to consider the aesthetics of your design, but you should also consider the usefulness of your design. If you are renovating your restaurant, this does not imply that you should abandon the core of your style. If you don't perform this, the yearly modest remodel jobs that are advised will turn into emergency reboots.
Survey & Poll Restaurant Guests
To find out how current and previous visitors feel about your cuisine and service and the restaurant itself, customer surveys are a wonderful tool. If clients express the opinion that the restaurant is out of date or in need of some aesthetic modifications, a sleeker, more contemporary remodel may be necessary.
Know Your Location & Target Demographic
In the absence of a thorough understanding of your client, adjusting menu pricing might be detrimental to your bottom line profit margins. First and foremost, it is critical to thoroughly understand the client demographics and income levels in the trade region where the facility is located. Consider how near your rivals are to your location as you consider this.
However, it is equally crucial to determine how much your clients are prepared to spend for each item on your list. Analysis of transactional data can reveal which menu items are less sensitive to price changes and which are traded with more profitable ones, allowing you to allocate your resources better. Using this form of data-driven knowledge, you can enhance the profit per transaction you make.
Improve The Service
Making your restaurant renovation process more effective is possible if you choose the proper experts to work with. When it comes to renovating a restaurant, there are several factors to consider. Some clients who would never have considered your location previously may come to you due to your marketing efforts. You may also be able to re-engage one-time visitors who were dissatisfied with their prior visit since it did not meet their expectations.
Consider investing in further training for your personnel to match this new experience with outstanding service to assist win over these customers. It is the whole of an experience that determines its worth: its aesthetics, technology, and level of service. Customers are prepared to pay a greater price if the value of their visit is increased, and they are more likely to return.
Conclusion
When restaurants appear antiquated, dirty, or unsightly, consumers are more likely to seek alternative dining options. Suppose you want to keep your current customers while also attracting new ones. In that case, a restaurant redesign or renovation may be precisely what you need to keep things fresh and attractive for everyone. We hope that this post has provided you with some useful information on where to begin.
Featured Image by Pexels from Pixabay