"It will all get mixed up in your tummy anyway," is the go-to phrase for folks presenting less-than-appealing-looking food at the table. And some pretty dicey-looking concoctions can indeed taste great while looking less than appealing. A beautiful presentation is almost as important as great flavor. Wonderful-looking food elicits oohs and aahs of pleasure even before the first bite is taken. Can you achieve it? Use these tips to present food that looks as good as it tastes.
Choose Good Knives and Keep Them Sharp
The right tools for food preparation make a great presentation so much easier. Your choice of knives will be an important one, and it's an area where buying cheap is almost sure to lead to frustration and disappointment. Spoil yourself to a good knife set, and be sure to purchase a sharpening stone to keep them working as they should as the years go by. If you're left-handed, look to see whether the blade is beveled on both sides or only on one. In the latter instance, you need knives that have been made for left-handers. Your choice of a cutting board will also help. Bamboo boards are very popular right now, and they're kind to knives.
Beautiful Cookware for Good Looking Cooking
Some dishes look best served in their original cookware. Pies and veggie bakes are good examples. But even regular dishes can look great served as they were cooked, provided you have attractive cookware that's fit to grace the table. Be sure that you have heat-proof pot stands and serve food up straight from the oven or stove, piping hot, appealing, and appetizing!
Plate it Up and Jazz it Up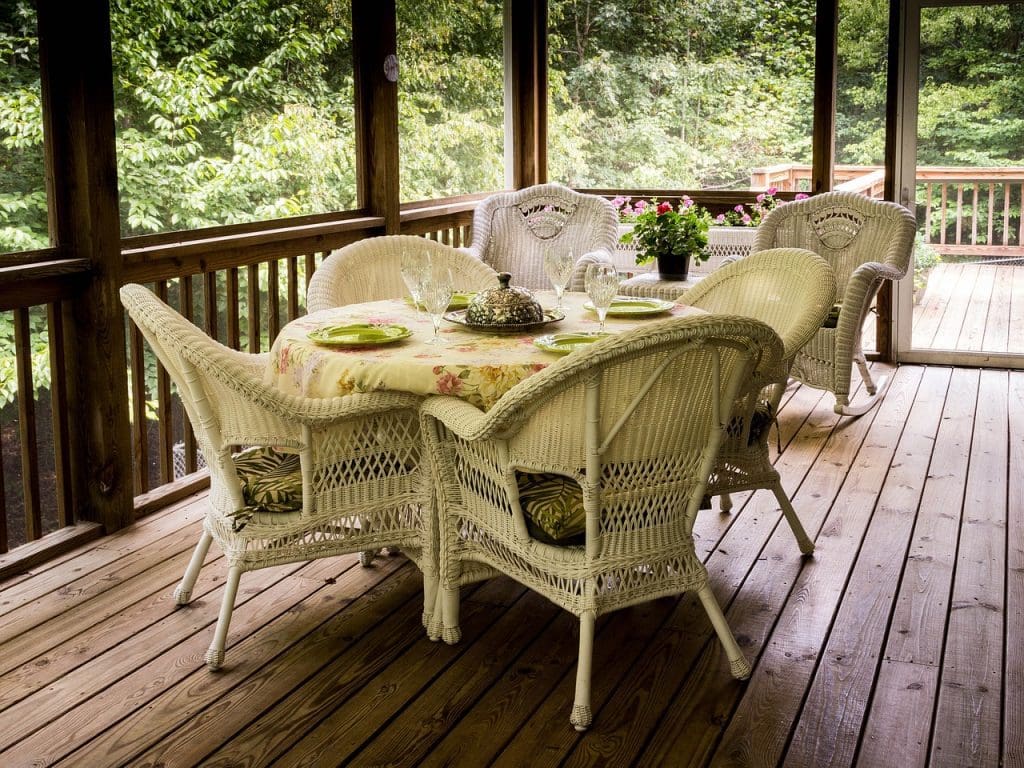 Take a lesson from classy restaurants and dish up meals in attractive crockery with an extra twist. A sprinkling of herbs over soups and stews with a sprig of fresh herbs as a centerpiece is a visual treat. It also engages the senses with wonderful aromas leaving your family or guests eager to try the first mouthful. 
Drizzle a few swirls of balsamic vinegar over plates containing savory dishes before plating them up, or use some golden honey as an aesthetically pleasing (and tasty) delight when serving sweets. 
Edible flowers like violas or nasturtiums are additional people-pleasers you might want to consider, especially with summer salads or even as a topping for cakes. 
Even if you don't enjoy edible flowers, fresh flowers can also be used to compliment your dishes. If you are hosting a simple gathering party, you can choose some seasonal colors to build a welcoming atmosphere. If you are celebrating your or a friend's birthday, many flower delivery services are offering happy birthday flowers.
Going for burgers? Serve them up on casual breadboards with a steak knife jammed through to keep all the burger ingredients in place and chips on the side on a wax paper base. What you do depends on what you're serving, and there's a lot of fun to be had in deciding just how to present your food beautifully.
Set for Success
Attractive table settings tell us that there's something exciting in-store. Choose your setting according to the style of the meal and the season. Crisp whites with sparkling glassware and silverware tell us to expect a formal dinner. Bright, checked tablecloths with woven table mats tell us to expect country-style cuisine. You can also use a throw as a tablecloth or runner. Candlelight and luxurious fabrics speak of a romantic meal with someone special. With the scene set, it's just a matter of delivering the goods – in this case, the fruits of your kitchen labors.  Additionally, it's good to always have fresh food prepared. Check out the quick delivery options for fresh, flown-in crabs in Singapore now.
Featured Image by Karolina Grabowska from Pixabay