Are you going somewhere? Whether you possess inexpensive costume jewelry, precious fine jewelry, or both, we have all the information you need to travel securely on the road (or in the sky or on the ocean). When it comes to figuring out how to travel with jewelry, there are several options for being inventive. Before you go for your vacation, you should take some time to consider your jewelry and plan how you will keep your most prized possessions secure while on the road. If you're searching for ways to make traveling with jewelry a little bit simpler, check out this list of suggestions!
Choose Wisely
When traveling, you may feel the urge to bring some of your more costly things with you. However, you may want to reconsider. Leaving your most valuable and emotional pieces of jewelry at home may be in your best interests.
It's important to be realistic about your demands for the trip while looking through your jewelry and determining what to bring with you on vacation. Plan out your jewelry needs and when you will be wearing them by making a list of your requirements.
Will you be spending your days on the beach beneath the shade of a palm tree? Alternatively, will you be attending elegant dinners? Are you planning to attend a corporate function or a wedding this year?
Prepare for your vacation by being realistic about what you'll need and what your trip will involve. Bring only what you will need. If you bring only a few jewelry pieces with you, you will have a lot of variety and may not even need to coordinate with your clothing when traveling. Stud, clip, and dangle earrings, necklaces, a few bracelets, and a wristwatch will do for most occasions.
Have A Substitute
To keep that precious ring on your finger safe while you're away, you need to make a strategy in advance. Leaving your wedding ring and engagement rings at home may be preferable to prevent any hassles.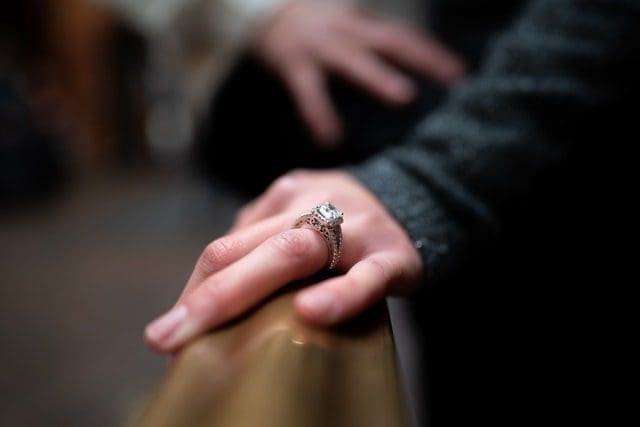 If you're planning on camping or venturing into the woods during your trip, losing or misplacing your wedding ring might be a serious danger to your safety. During a trek or while swimming, it is very easy for bridal sets and rings to become disoriented in the woods.
Exceptionally attractive wedding bands might also draw the wrong kind of attention, such as criminals and pickpockets, if they are prominently displayed.
As a workaround, you can consider using a less expensive wedding ring that has been designated expressly for travel. Being prepared for your vacation with a decent stand-in wedding band or placeholder engagement ring is a brilliant option and will allow you to relax a little easier while on the road.
Design Choices
When packing your jewelry for travel, there are good and poor ways to go about it. Here are some tips on how to pack your jewelry for vacation.
Here are a few materials and packing suggestions to make packing your jewelry as simple as possible:
If you travel frequently and want a handy way to transport and protect your jewelry, you might want to consider investing in a jewelry travel case or jewelry roll, which can be found online.
Necklaces, pearls, and other big jewelry items can benefit from the use of a pearl folder, which can help prevent scratches and abrasions.
Accessories such as jewelry bags are useful for storing and transporting earrings and pendants.
Stringing together many chain necklaces with straws can protect them from becoming entangled. To do this, insert half of the necklace inside a drinking straw and secure the clasp with a hook and eyelet.
A Pill Box: A seven-day pillbox may be used as a jewelry carrier as well as a medication container. It is suitable for holding solitary earrings, rings, smaller necklaces, and bracelets.
Safety During Travel
When traveling, it is critical to keep your jewelry near to you and well-protected at all times, regardless of the situation.
When traveling by plane, it is critical that you pack your jewelry in your carry-on. You may also want to consider wearing your jewelry on the plane to ensure that it is kept extra safe.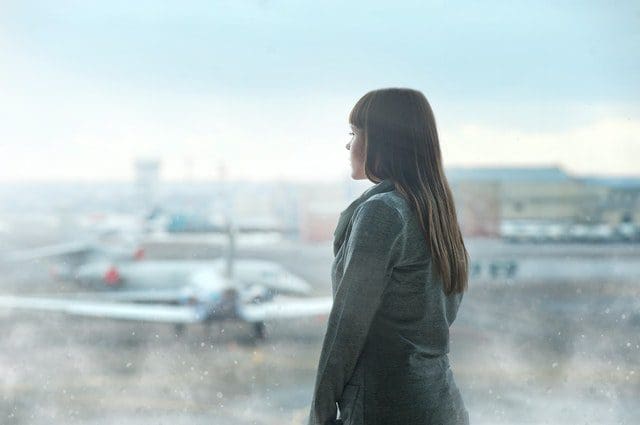 Keep in mind that you should never bring any valuable jewelry inside your checked luggage! Checked baggage is at a higher risk of becoming misplaced during transportation.
Additionally, whether in an airport terminal or somewhere else, never leave your jewelry unsecured in a suitcase or bag, regardless of where you are. Constantly wear your valuables on your person, never allow hotel personnel to handle a bag containing jewelry, and always be vigilant of your surroundings.
Keep in mind that checking your luggage while on vacation and discovering that your favorite piece of jewelry has gone stolen may be a nightmare, so use caution when traveling and keep an eye out for anything unusual.
Insurance Options
Many homeowner's and renter's insurance plans automatically cover a portion of the cost of jewelry replacement. However, you must conduct due diligence to discover whether or not this is the case.
If this is the case, or if you are traveling with really valuable pieces, you may want to consider purchasing jewelry insurance coverage tailored precisely to your needs. To discover which options are available to you and which would best fit your needs when traveling with jewelry, talk to your insurance agent about your options.
Before departing on your trip, take a snapshot of your jewelry to preserve its condition. Once you've taken the photos, you may save them on your phone, computer, or even a cloud service such as Google Drive.
The ability to document the theft or disappearance of a valuable piece of jewelry can be extremely beneficial when working with insurance agents and hotel employees to recover the item.
Safety At Hotel
To keep your jewelry secure when on vacation or traveling, you should take the following precautions: It's likely that your hotel will give some means of storing and safeguarding your jewelry when you aren't using it.
It is not a good idea to conceal it in your luggage. If your hotel room has a safe that you can use to store vital goods, make use of it while your jewelry isn't being worn.
Many of the nicer hotels will provide additional security services and the amenities provided in your accommodation. Some hotels include safes or safe-deposit boxes where you may store your jewels while away.
If you plan to travel with pricey things, you might consider calling your hotel ahead of time. If the hotel charges a premium for high-security services, it may be worth it when traveling with valuable jewelry that you would not want to lose.
Conclusion
It may be difficult to leave your preferred jewelry behind or to pack a little more, but leaving your jewelry at home is preferable to losing it on what should have been a relaxing vacation. If you're like most travelers, preserving your jewelry isn't at the top of your priority list when it comes to trip preparation. It is necessary to take certain precautions, especially if you bring your engagement ring or other valuable jewelry. By taking into consideration the suggestions above and planning ahead of time, you will have the best chance of having a successful vacation.
Featured Photo by STIL on Unsplash