Because my oldest is only four, summertime doesn't look much different than the rest of the year for us. However, my friend Shaina, who blogs at Food for My Family, shares her summer planning process below, and she includes a lot of great ideas and hints for making the most of your summer schedules!
Summer schedules can be difficult to organize because so many variables are involved. There are many things to consider, whether it's sports, swimming lessons, camp schedules or vacations, having kids home from school all day, or in a summer program.
For my family, summer means my oldest is home from school, and my four-year-old is suffering from preschool withdrawal. The summer does away with school schedules, but it brings with it sports, camp, and vacations to work into the mix. Because I work from home, my kids are with me anytime they aren't in school, and adding a nine-year-old to our everyday routine definitely changes the daily dynamic here.
A few things to consider when planning out your summer schedule with your kids:
Are your kids at home, in a summer program, or at daycare during the weekday?
Do your kids participate in extracurricular activities such as sports or summer camps?
Will you have a summer learning program in place?
Are there different chores in the summer versus the school year?
What vacations do you have planned?
Scheduling Activities
The first area I looked at when considering our summer schedule was working vacations and camps and sports into the weekly schedule. With my four-year-old eager to start sports and my nine-year-old attending two weeks of summer camp through our local university, I was already beginning to feel stretched in more than one direction.
1. Set a limit to the number of activities.
For us, this meant limiting the weeks of day camp for my daughter and letting her choose only one extracurricular activity outside of that. Because my four-year-old son is so young, we signed him up for an introductory sports program that teaches both basic soccer and baseball skills. He'll be participating in two sports, but the time commitment is the same for this as it was if we just picked one of the sports, and this way, he'll still be able to decide which sport he's more interested in as we look to the future.
While it would be great to be able to have your kids do everything they ever wanted to do over the summer, setting a limit on the number of activities will be less stressful for you and your children. You won't be running from dance class to swimming lessons and rearranging work schedules and carpooling every day of the week, and they'll be able to run through the sprinkler in the late afternoon and ride their bike down the street to the neighbor's house during the day.
2. Schedule free days.
When looking at our options for sports, we had to choose from a list of possible days and times. One thing we made sure to do was to give ourselves days where we had nowhere to be. We want to be able to enjoy the weather and have the ability to spend a lazy evening grilling in the backyard and taking a walk around the neighborhood to our local Dairy Queen. The balance of free days with scheduled days will help you appreciate the summer months and give everyone a chance to relax. They are also a wonderful time to schedule any random family outings you may have planned as a staycation.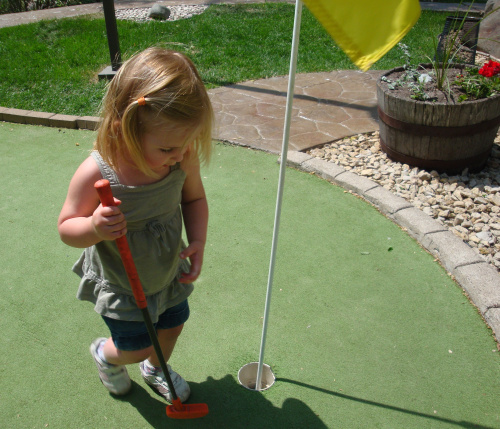 3. Decide what your priorities are.
When looking at violin camp for my daughter, I realized our vacation schedule coincided with the final concert at the end of the session. She was also going to miss three or four of 14 days of the camp. After pouting, I decided it was probably not worth our time or our money to enroll her because of those things. While I could switch our vacation days, this would not change the other four days she would be missing. Seeing as our time is limited by the weekend and other people's availability, it would significantly affect our four-day weekend. Additionally, the vacation is something the entire family looks forward to each year. As upsetting as it is to not be able to attend violin camp, there will be other violin camps in the future.
Choosing one thing over another is never easy, but looking at all of the people involved and determining the overall importance of the activity can help you decide where it falls on the priority list. If that means saying no to some things, try to look for alternatives. In our case, I will be teaching my daughter violin basics to make up for the missed information she would have gained at camp.
Educational Activities and Chores

The other aspect of summer schedules that we find critical is our everyday routine at home. As I said before, I work from home with my four kids. My kids have regular routines and responsibilities during the school year, but the summer changes things some. There is a whole world beyond the patio door that can be added to things to take care of, and I am a strong believer in the importance of involving my kids in the nature that we find all around us. I'm anxious to begin reading Last Child in the Woods: Saving Our Children from Nature-Deficit Disorder as part of the Simple Mom Sound Mind, Sound Mom Book Club next month.
Not only do the possible chores change, but we also have a whole host of things to consider when we take into account continuing some form of education when school is not in session.
We strive to keep our children's minds active at all times, and we have a list of educational activities they can choose from on a daily basis. One idea I took from Mandi is to do nature observation journals. She has been doing them with the tadpoles near her home, and I recently started some for the morning glory seeds my kids are growing in the backyard.
This summer, we're trying a point system for both the educational activities and the chores.
Each day is worth five possible points, and each activity/chore is worth one point. We're looking for a split of two educational activities into three chores. At the end of the week, the points are tallied and added towards a grand total. The points can be traded for the monetary equivalent (five points per dollar) or for certain activities and outings we have selected with the kids.
We have been trying to teach our four-year-old and two-year-old the meaning of money and how to save for something larger than a $0.92 Hot Wheels car, so this system gives them a way to earn money and "bank" it until they reach a goal.
I found wipe boards at Michael's on clearance a few months ago. They have a glass front that the kids can use a dry erase marker on. I printed out the weekly sheets and now have a place where they can mark their points daily and total them at the end of the week.
What does your summer schedule look like? How do you find the right balance of activities and free time for your family?
Featured Photo by Mick Haupt on Unsplash