After an unprecedented year, Colorado's wedding industry seems to be getting ready for an incredible wedding season. Weddings are a big thing in Colorado. People from all over the country come to have the perfect wedding amongst the majesty of gargantuan mountains and incredible vistas. If you want to plan the ideal wedding in Denver, you want to consider the following tips.
Finding the Venue
A lot of couples try to find their own wedding place to save money. While Colorado is naturally stunning, that doesn't mean you can go anywhere and get everything you dream of. Moreover, if you're just visiting the state to get married, you probably don't know the state well enough to find that hidden venue. Don't go through all that when you don't need to. Finding the perfect Denver wedding venue means listening to the experts. Some of the most exciting venues in Denver include the Wellshire Event Center and the Brittany Hill by Wedgewood Weddings or the Glenmore Country Club.
Colorado's Weather Unpredictability
The weather in the state isn't predictable. It may be a beautiful day one day, and the next day you'll be experiencing some of the strongest winds you could imagine. This is a reality you need to take into account as you plan your perfect wedding. Yes, of course, one solution is to consult weather charts, but the truth is that predicting the weather isn't an exact science just yet. Since this is the case, you want to ensure that the wedding venue you choose can accommodate more than one type of wedding. Yes, everyone wants an outdoor wedding in Colorado, but if something unpredictable happens, you should be able to move your wedding indoors.
Think of the Accommodations
With everything going on, accommodations aren't something couples give much thought to. Sure, they try to find accommodations near the wedding venue, but the truth is that this isn't enough. You may have out-of-town guests traveling to your wedding, so it's in your best interest to make sure they're as happy as they can be. To make sure of this, you have to think like a tourist. A nice bed and breakfast on the outskirts of the city may be excellent. It'll give your guests that quaint travel experience. If your wedding venue is closer to the heart of Denver, you want to ensure that the accommodations are not only close enough to your venue but close to downtown and all the restaurants Denver has to offer.
Scope It Out
Yes, some couples visit the area before the wedding to get a feel for the place. Other folks just visit and do a walk-through of the wedding venues along with a cake tasting tour. While these are things you should do, they aren't enough. The reality is you want to make sure you stay in Denver long enough to get a feel for it. Plan on an extended stay so that you learn as much you can about the area and how you'll get to your venue once you've chosen it. The more you stay here, the more you'll learn and the more enjoyment you'll get from this destination wedding. On top of that, if you know the area well, you'll be able to help your guests get the most out of it, too.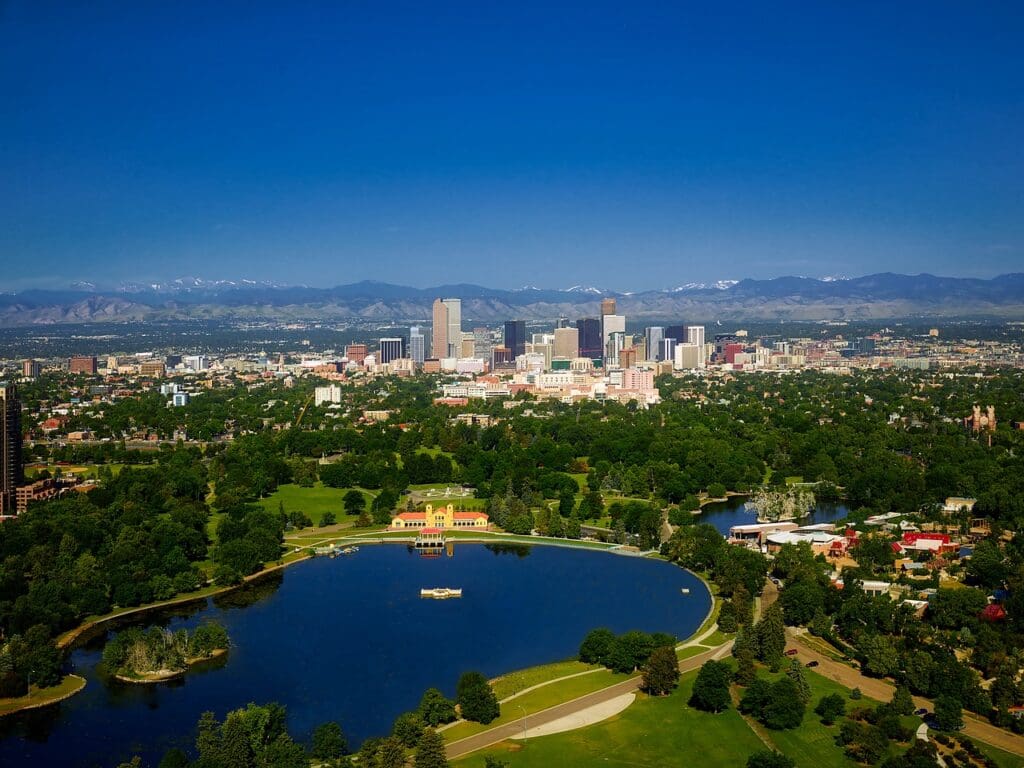 Guiding Everyone There
Planning a wedding can be so hectic that it's hard to remember how important it is to make sure all your guests can get to your wedding destination. If you don't want to find out that your elderly relative, best friend, or brother is having trouble finding the venue before the wedding, you're going to have to work on ensuring everyone can get to the venue easily. To do this, you'll have to create a detailed map that you can send electronically and on paper to everyone. Depending on how far it is from the city, it might also be a good idea to invest in temporary signage to help folks find your venue.
You have a few tips that should help you plan the perfect wedding in this city. Be sure to consult with a local wedding planner if you feel like you need some additional help.
Featured Photo by Pixabay from Pexels