Keeping your home protected and safe is one part of life that you have to take seriously. This is the one place that you'd want to feel safe – and the proper security measures can do that for you. It doesn't have to be expensive to keep your home safe, either. 
You can use a few tips that people have been using for years to keep their homes safe without the added expenses. However, there are some areas that you'll have to spend a bit to keep your home protected. Here are the safety tips to keep your home protected. 
Update The Locks
The first thing you want to do to ensure your house is safe is to update the locks in the place. If they are broken, then the need has gone higher, and you need to install new ones early. Also, if you aren't feeling safe about the locks you have, change them. 
You also need to change the locks if you have had them for a while. Before you do, you need to take an inventory of the keys out there. You need to change the locks if there are copies with several people. 
When it comes to updating the locks, you need to have better ones, which aren't easy to open from the outside. Ensure you get total reviews of the locks you want to upgrade to before getting them. 
Install A Security System
You can also install a security system in your house if you feel it isn't safe. You can opt for a DIY security system if you don't want to spend much on it. But it would help if you considered the neighborhood before you do any of it. 
For some neighborhoods, you'll have to employ the services of a security firm. First, you may need the firm or even the police to layout the area before deciding which way to go. A security system will include:
CCTV Cameras
Cameras can easily keep out intruders as most criminals are afraid to be caught on camera. Also, if anything happens, the police can easily track the people who did it since they'll be on camera. 
Another reason for CCTV is that you can see intruders while in the house and reinforce the doors before they come in. 
Motion Sensors
Another security feature that you need to have is motion sensors. You can have two types here – one connected to an alarm or connected to lights. Either one of them will alert you of intruders. 
For the alarm motion sensors, you switch them on when you go to sleep. And the one connected to the lights should be on as soon as it gets dark. The one attached to the lights should be on the front door to shine the light on anyone coming through. 
Intercom Systems 
You can then have an intercom system so that you know anyone who comes into the house. You'll be the one who gives them access to the house. If you don't know where to look, check out these intercom systems to fortify the security of your home. This will help you in improving your home security.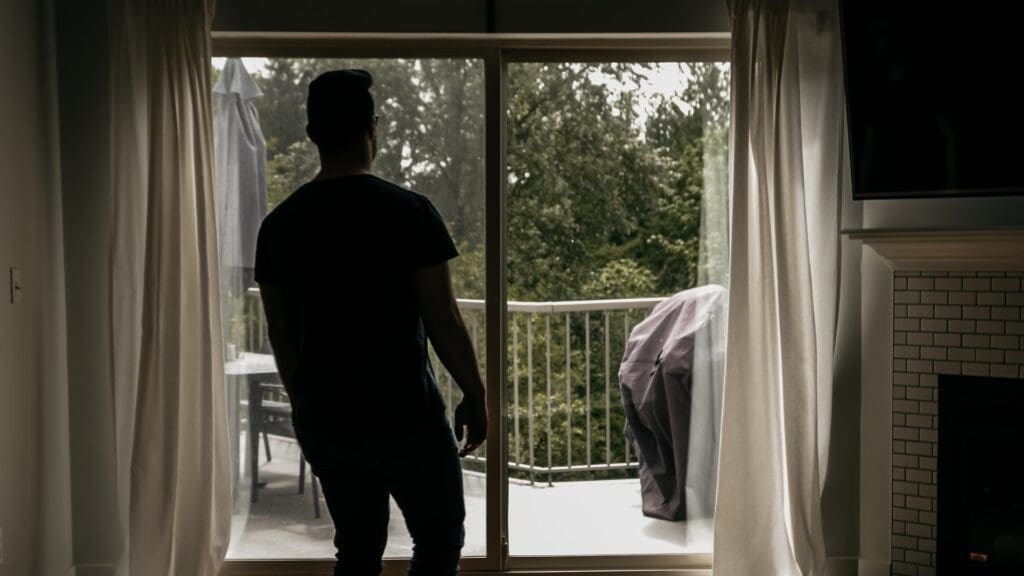 Remove Hiding Spots
You can also ensure that your home is safe by removing any hiding areas from your house. The first way you can do that is by removing all the bushes around your house and maintaining your trees. You'll have a clear lay of the compound even when it gets dark.
 Another way you can take away hiding spots is to install better lights around your yard. It will ensure that all hiding spots are eliminated from the area. Most intruders don't like well-lit houses as they hate being in the spotlight. 
When you shine the spotlight around your home, it will be hard for anyone to even think of coming in. You need to be strategic with the lights too. You need to ensure that the areas where someone is likely to hide are well lit. That said, install varied lighting features around your property. Motion-activated lights, solar-powered post lights, and floodlights are excellent outdoor lighting options that help increase your home's safety and security.
A well-lit home will also give you the confidence to move around even at night. It will ensure that you can see every inch of your yard when you are performing security sweeps. You'll also find it easy to spot any anomaly and inform the relevant security agency
Some security tips will ensure your home is safe and protected. And it doesn't have to cost you to implement any of them. Here are a few safety tips that you can use to ensure your home is secure and rest easy while at home. 
Featured Photo by Miłosz Klinowski on Unsplash