The wheelchair is the best friend of mothers/grandmothers who are unable to move around on their own but have a deep desire to keep moving. The wheelchair becomes a symbol of life as it sets people in motion and brings back joy by helping to regain the ability to go places. Wheelchairs are of utmost importance for many disabled mothers.  Therefore, it is extremely important to make the right purchase so that it makes life easier.  
Wheelchairs are meant to make users independent.  You will want to look for the availability of a self-propelled lightweight wheelchair. The weight of the wheelchair is very important for two reasons. Firstly, if the wheelchair is heavy and manually driven, it will put more stress on the user to operate it. Secondly, if the user prefers to use the wheelchair outdoors and even take it along when traveling, then a lightweight wheelchair is the best choice. Lightweight wheelchairs are not only easy to move about but are also comfortable.
Read below for suggestions on what to look for in a wheelchair. 
Fold ability
For ease of carrying wheelchairs, it must be foldable.  You must consider the extent of compression achieved, which is important for carrying the equipment in the boot/trunk of a car. Ideally, you must choose a wheelchair that has a two-fold compact design so that it converts into an easy-to-carry compact package. To fold the wheelchair, you must first fold down the backrest and then pull on the seat from the middle.  The chair folds to the size of a middle-sized suitcase. Some models come with pop-on/pop-off wheels for replacing the larger rear wheels by pushing a button.
Wheel locking system
Controlling the wheelchair is the biggest concern for users.  Wheel locks are part of the standard safety feature. The lever handle located at the front of the frame allows users to quickly apply the brakes whenever they want to bring the equipment to a halt. Getting on and off the wheelchair might not be easy for all users as it depends on the extent of the disability. For seating safely on the wheelchair and safely getting out of it, the integrated braking system on the wheel locks comes into play so that the equipment remains stationary. The caregiver can activate or deactivate the system by operating the lever handle.
Size
The size of the wheelchair ensures comfortable seating.  It is also very important when carrying it around after folding it into a small package. The final size of the folded wheelchair should be around 28″x29″x15″ so that it snugly fits into a carry bag. The bag is an important accessory because it keeps the equipment well protected when not in use for many days. It ensures safe transportation of the wheelchair when put in the back of another vehicle or the trunk of your car.
Weight significant
Weight is frequently a focal decision, as a lightweight edge can build the scope of separation and landscapes while offering more noteworthy insurance from the strains of standard wheelchair use. They are additionally simpler to move or store, especially whenever lifted normally. In any case, weight ought to be offset with different highlights, especially those influencing impetus and mobility as a wasteful or ineffectively fitting wheelchair could make extra troubles. Both lightweight and ultra-lightweight wheelchairs are normal. However, there are significant highlights that impact this decision. You can find ultra-light wheelchairs that weigh as little as 13lbs. 
Features
Features and options of wheelchairs are various.  Picking the right features for you is significant for comfort and ease of use. Consider what features interest you most.  When will you utilize it and how regularly it will be put away/moved, notwithstanding any custom needs. Take a look at the discretionary and flexible features on each model to make determinations that speak to you and can possibly change with your requirements. Extra options may include weight.  Recognizing a unit that is exceptionally movable and adaptable may decrease the extra expense or weight of further essentials.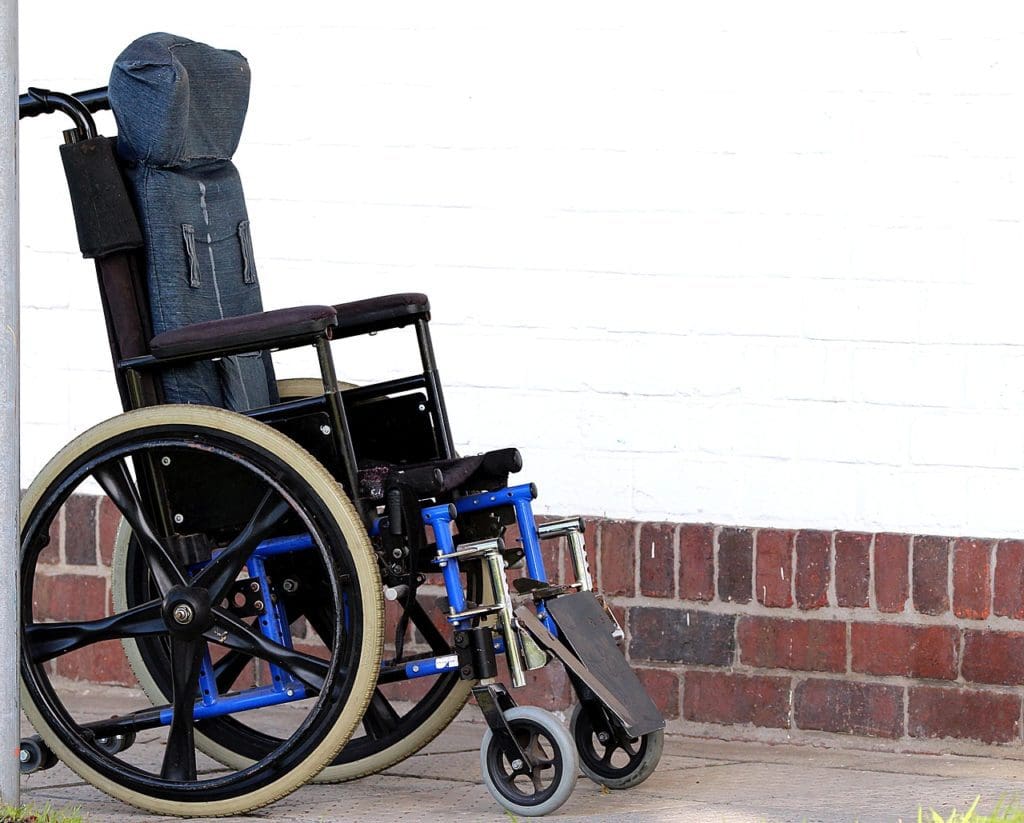 What type of wheelchair features do I need? 
Lightweight:

A standard scope of wheelchairs. Accessible in self-push or travel models for general use. All out, seat loads regularly extend between 12-16kg. These loads can be decreased further by expelling leg rests and by and large, the back wheels for moving. 

Ultra Lightweight:

These wheelchairs are produced using lightweight aluminum in both self-move or travel models. All out, seat loads commonly go between 8-13kg. These loads can be decreased further by evacuating leg rests and much of the time the back wheels for moving. Light to carry and simple to move. Most models are accessible in either 16″ (41cm) or 18″ (46cm) seat widths – some have extra sizes. 

Substantial:

These models are intended for larger clients. They offer more extensive seat sizes from 20″- 24″ (51-61cm) and expanded weight limits from 160-325kg. All out, seat loads normally go between 15-27kg. 

Tilt and Recline:

The tilt empowers you to change the direction of the client without changing their hip to back edge, lessening pressure. The lean back component expands the edge between the hip and back to permit the client to lean back or 'lie-back' in the wheelchair. These seats are generally utilized for use throughout the day.  They are completely flexible to suit explicit requirements. 
In the event that your cherished one has restricted portability, you know firsthand that a quality wheelchair can have a significant effect. From offering them more opportunity and comfort to reducing a portion of their agony, these devices can provide a feeling of personal autonomy. One type of wheelchair can't be appropriate for each and every circumstance. Be that as it may, it can go far towards making life simpler for the entire family. 
What types of manual wheelchairs are there? 
Each circumstance is one of a kind and requires an individualized arrangement. With regards to wheelchairs, there are a few kinds that may meet your adored one's requirements, contingent upon their condition, way of life, and inclinations. The fundamental ones include: 
Standard wheelchairs: these are commonly the most dependable and durable alternative.  Yet not always the most advantageous.  They are regularly made out of steel.  They have lower costs; 
Transport wheelchairs: otherwise called buddy wheelchairs, these wheelchairs are advantageous and simple to use during movement.  In addition, limit the client's freedom since they require help from a guardian. They are commonly produced using aluminum.  Often the rest is removed to guarantee that the seat is lightweight, smaller in size, and simple to fit through entryways and under tables; 
Ergonomic wheelchairs: these wheelchairs are designed to decompress pressure focuses, improve activity and diminish back strain.  They are lightweight, simple to store and the fabric is antibacterial. They are helpful and the most beneficial everything being equal; 
Lightweight/Ultra Lightweight wheelchairs: these terms typically allude to a seat that is exceptionally simple to lift and foldable, without giving up toughness or backing; they accompany both little and large clients.  They are generally appropriate for brisk transportation and travel.
Featured Image by BeatriceBB from Pixabay