Every woman wants to be attractive and beautiful. The dream of every woman is for men to look at her in droves. For the beloved man to admire her every second. And, of course, every woman dreams that other women will be envious of her charm and cuteness. 
And it is the gait that gives away the inner state of a woman, even from a distance. 
If a woman moves hunched over, on sluggish legs, with her head down and a poker face, it is not attractive. Even at the age of 25, her image will resemble an old woman. And this is unattractive to men.
And it is unlikely that such a woman will feel like a queen. Most likely, her self-esteem tends to zero. And we know the basic rule. If you admire yourself – you are admired by everyone. 
And vice versa, if a woman walks with her head held high, with a straight back, with a beautiful gait, moving not tensely, but also not lax, such a woman will not leave any man indifferent. That in itself is nice.
And plus, this image makes it not only visually younger and more attractive. Visually her breasts are increasing, the muscles are tightened, and her hips are rounded due to the smooth movements. This helps to become more confident and relaxed internally, and therefore healthier!
What affects our gait
 It depends on many factors: 
the structure of the musculoskeletal system, 

the condition of the bones and joints, 

the established habits of movement. 
Gait is influenced by 
lifestyle, 

degree of physical activity, 

possible injuries,

diseases. 
Some of these reasons have a stronger influence on some people, while others have a weaker one.
But as it turned out, the gait is greatly influenced by emotional factors. 
Show how you perceive yourself, what you experience, and what the grace and grace of your gait reflects, can
psychological problems, 

mood swings,

your emotions,

behaviors, etc.
A gait with a lowered head and shoulders indicates not only a sad mood. It directly affects the physical condition – the chest compresses, squeezing the heart and lungs, which begin to work in the wrong mode. The whole body receives blood with less oxygen than it needs.
To get rid of bad moods, people are often advised to change their thoughts and attitudes about life. 
But a new study by scientists from the Canadian Institute for Advanced Study has shown: if you change your gait, you can improve your mood and become happier.
How to make your gait healthy
1. Watch your posture and muscle tone.
Good posture and good gait are two inseparable things. Nothing spoils health and appearance like posture. Women with a straight back look more feminine.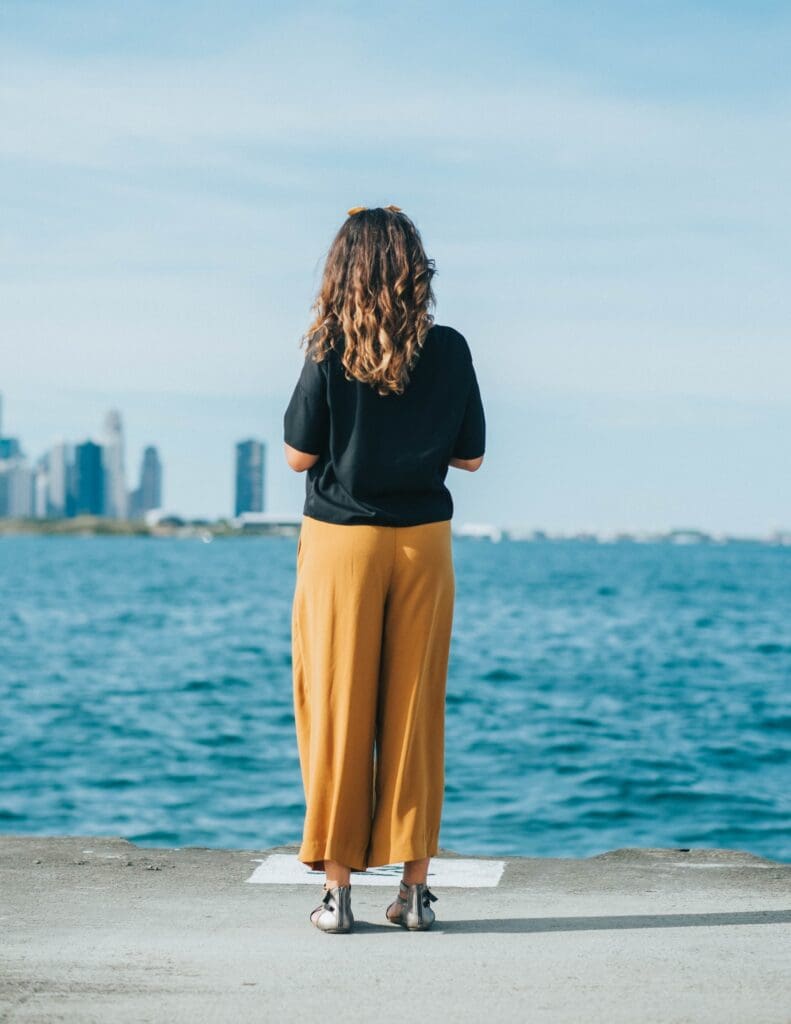 To have a beautiful, healthy posture, you need to train your back muscles.
To understand what position your back should be in, try to memorize the state of your body when the back of your head, shoulder blades, buttocks, and heels are leaning against the wall. Experts advise standing in this position for about 10 minutes daily.

The next method is to raise the shoulders and lower them in a circular motion while tensing the shoulder blades. But this method works only for a short time.

These exercises also add swimming and sleeping on a hard surface. This is necessary for the formation of a strong muscular corset. 

Lie down and start doing the exercises. It's hard, long, but what can you do! 
But it doesn't make sense to exhaust yourself in fitness centers either. Especially if you're not in the mood for it! The whole culture of a healthy body is built on desire and the meaningfulness of your actions. Forty minutes of intense full-body exercise does much more good!
2. Taking the right step
When the body is in the right position, namely: 
chest forward, back straight, 

shoulders straightened, 

stomach taut, 

hips slightly forward, 

chin parallel to the floor, 
The most important thing is to take the first step. 
When walking, it is important to put the foot on the heel. The heel and toe should be almost in line in the direction of travel. The toe may be slightly turned outward. An important point: first, the foot moves forward, and then the body, but not vice versa. Otherwise, the gait will not be smooth.
3. Take care of your feet.
It's healthy feet that make your gait fly. And well perform their main function – the natural cushioning. Orthopedic comfortable sandals will help keep your feet healthy, protect against flat feet, joint and spine diseases. 
Orthopedic sandals will take care of your feet and give them everything they need: 
provide good cushioning of the foot, 

creating comfort and great comfort, 

softly support and unload the arches of the foot, 

reducing the load on the joints and spine, 

reduces leg fatigue, 

reducing swelling and pain, 

protect against flat feet, varicose veins, increase stability when standing and walking,

improve circulation and overall health of the feet.
Choose shoes that are comfortable. You should not feel pain when you step on them. Orthopedic sandals are very good for this. They look neat and beautiful on the feet. They do not cause any harm to your health.
Try to give your feet a rest more often by lifting them up, especially at the end of the day. Here is, for example, one of the exercises. Lie on the floor, and at a 90-degree angle, lift your legs and lean them against the wall. At the same time, pull your buttocks up against the wall as much as possible. This will help relieve fatigue and swelling and restore blood circulation.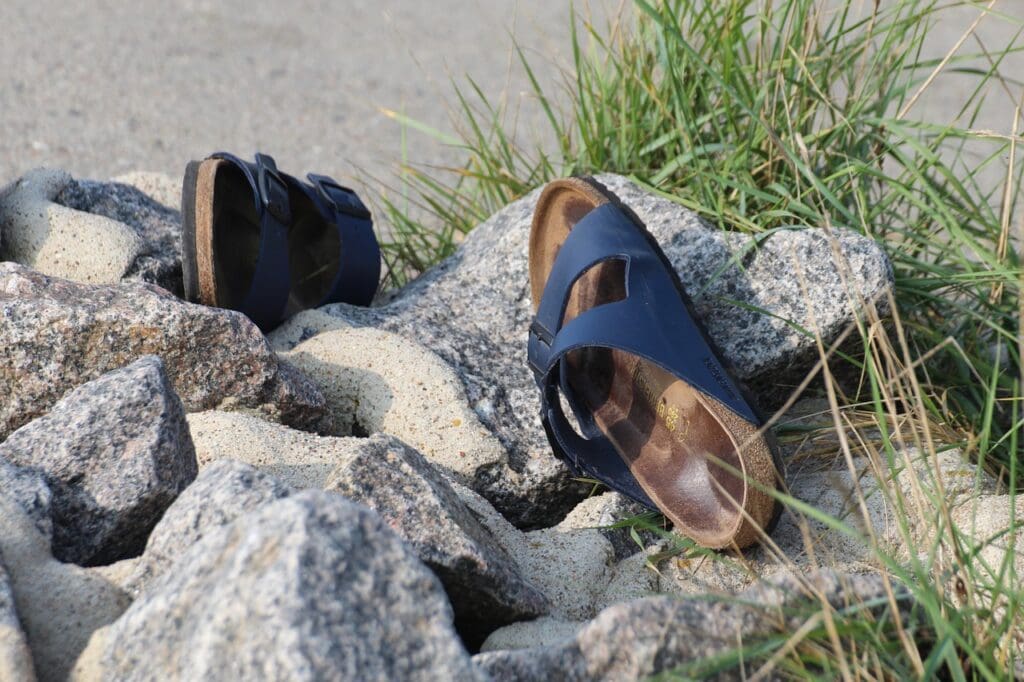 4. Take care of your skin
Give your feet a mini spa at home with a whirlpool foot bath. The bath will relieve fatigue and tension from your feet. It helps to relax after a hard day.
Hydromassage is great for beauty treatments. Skin in water becomes more gentle, rejuvenates. Special nozzles for pedicure gently and effectively remove dead skin cells. All this makes the feet perfectly smooth and soft.
The skin of your feet needs no less care than the skin of your face or hands. Pamper it with natural foot care products. For example, products based on natural oils, herbs, and minerals soften, moisturize, nourish, smooth, and heal tired foot skin.
5. 
Feel Encouraged
It is very important to feel confident. Take care of your mental health. Help you a lot 
 with this: 
meditation, 

sports, 

spending time with family and friends, 

talking to psychologists, 

favorite hobbies, etc. 
Featured