There have been a lot of technological advancements in the realm of music. From cassettes and CDs, we've moved to SoundCloud and Bluetooth. Even though these advancements have many advantages, sometimes the desire to relive the past is greater. Record players are still kept in the loop even though we have new tech. You may want a record player to relive the memories by playing the old record collection. There are numerous things to be considered while buying a new record player. Enlisted below are the top things to consider before you finalize your deal for a record player.
Budget
Knowing how much you can spend for a record player is extremely important. You need to know your budget before moving on to buy a record player. The prices are remarkably versatile. Due to the features and models, the price ranges start from 60 dollars to a whopping 1200 dollars. Know what you are looking for, check for your requirements in a record player, and proceed to look for cheaper models. You can't just spend a fortune buying a record player. The best way to find the player of your price range is to search the market and find the best rate. It's critical to know how much you can spend on buying the record player of your choice.
Sound Quality
It's pretty evident that you're buying a record player to play music, so the sound will probably be the most critical factor. The quality of sound a record player provides should be perfect. Although there are many technicalities to it, record players, the quality of sound is usually measured by the needle, the components of the player, and the materials used. The size is generally directly proportional to the power; the greater the size of a player, the greater the power and louder sounding. It's a good idea to read online reviews for Top Record Players in the market beforehand so you have an idea of what you're looking for. If you're looking for a player for a big room, then a record player with a large body would be best for you.
Portability
Sometimes you'd want to take your record player to a friend's house for a party or just to the other room. At such times it's good to have a portable player. Several record players are portable and can be carried from one place to the other like a briefcase. If you think you may need to take your record player to places, buying a portable record player is the right thing. There's a difference between a portable record player and a wireless record player. Don't be confused by this. A wireless record player is also a portable record player which runs on batteries. It's excellent for taking the player out to the park or for a picnic.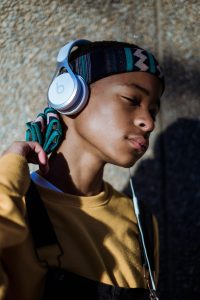 Bluetooth
Nowadays, Bluetooth is pretty essential. At the same time, you are buying a record player check to see if it's a Bluetooth-in or a Bluetooth-out. A Bluetooth-in can receive a signal and so it can be connected with the device of your desire. You can connect your phone and play the tones you want from it. A Bluetooth-out sends signals, which means it can be connected with Bluetooth speakers. It's excellent for boosting sound. You can connect your record player with your Bluetooth speakers and turn the volume up by a significant margin. Check these things beforehand. You can choose a player of your type. If you feel like the sound is good, then Bluetooth-in would be good, but you should opt for a Bluetooth-out player if you're looking to boost sound.
Connectivity
USB record players have one huge advantage. They can turn your records into audio files, this can be done in two ways. You can connect a record player with a MAC or PC using a USB cable. There are several software that can be used to convert the record into an audio file. The other way is to insert a USB stick into the USB port of your player, and the records can be converted this way. Another great advantage of a USB connection is that you can also play mp3 files.
Fully Automatic, Semi-Automatic, or Manual
A record player can be fully automatic, semi-automatic, or manual. A fully automatic player doesn't need a person to move the tonearm. It plays and stops by itself after the ending of a track. You have to place the tonearm; it stops and comes back to the beginning itself when a track ends. A manual one is different. In a manual player, you have to place the tonearm and remove it yourself. Nowadays, people usually opt for fully automatic players because it's frustrating to place the tonearm and remove it again and again.
Audio Inputs and Outputs
Inputs and outputs are essential. Maybe you're a headphone person, and you'd like to listen to your records in headphones. If so, buy one with a headphone input option. If you want to play mp3 files as well, then it's best to buy a record player that has an aux-in function so you can connect your device to play mp3 files. An aux-out allows you to connect your player with external speakers for boosting sound. Make sure you check for input and output options before buying a record player. An external amplifier can also be connected to increase the quality of the sound.
Record players may be old, but they still have a great demand. People love to live in the past. To do so, they want to feel nostalgic by listening to old tones. When buying a record player, there's a variety of things you should check. Check its model, price range, accessories, functions, and features, etc. Every record player will play sounds, so sound quality is of primary importance. Find one which fulfills your needs and lies in your price range. Consider the things mentioned above to choose the best record player for you.
Featured Photo by Charlie Alcaraz on Unsplash