Want to know the secrets of staying healthy? Learn from a 100-year-old woman how she manages to stay fit and happy even at this age.  
There will hardly be anyone who doesn't want to stay healthy. However, as you get old, your immune system becomes weak, thus making your body vulnerable to diseases. 
You can actually lower the chance of getting sick. That's why you need to stay fit by following a balanced diet and doing regular exercise. One of the best exercises can be to swim regularly.
If you're scared to learn to swim due to your age or having hydrophobia, Ms. Gigi might help you to get started.
Who is Ms. Gigi?  
You might be wondering who Ms. Gigi is and how she can be an inspiration to your fitness. She is a senior citizen who lives in Williamsburg Senior Living Community, a senior independent living in Baton Rouge.
Her actual name is Mary, and she was born on a great day in the middle of July when the world was preparing for a pandemic called the Spanish Flu. She worked in the local YMCA when she was young, but now she lives in a senior home with other fellow seniors.
From her age, one can easily understand that she has been experiencing various circumstances since her birth, starting from the Spanish Flu in 1920 to World War II (1939-1945) and now The Covid-19 pandemic. 
What's Her Secret to Stay Fit?
Although she has faced so many incidents in her hundred years of life, Ms. Gigi is still healthier and fitter than most of us. While some of us are developing back pains and other diseases even in our early 40's, she is living her life at fullest.
Have you ever wondered how is that even possible? How can a 100-year-old woman remain so fit while some of you may be counting your days lying in the hospital bed? What's her secret?
The secret is her impenetrable bond with the water. Instead of watching TVs and filling herself with junk foods like most young people these days, she has devoted herself to healthy living by swimming.
According to Ms.Gigi, no matter how old you are, you must learn to swim. Even if you don't know how to swim properly, you can still try walking in the water. 
Gigi thinks when you swim or just walk in the water, it feels like riding a bicycle. It does something to your legs. Swimming can help relax every joint in your body, thus keeping you active. 
Besides, while you're swimming, it can also trigger your concern about eating healthy. And this is how Ms. Gigi is living a healthy life even in her hundreds.
How Did She Learn to Swim?
Everyone has their own unique story when it comes to learning something new. And when it's swimming, things can be either interesting or scary depending on how comfortable you're with the water.
While some find it safer to learn swimming in a cozy, comfortable swimming pool, others may find it exciting to have their first interaction with the water in a much bigger place like the lake or the river.
Ms. Gigi experienced something like that. She started swimming when she was a little girl. Her first swimming experience was in the Moon Lake, a cut off of the beautiful Mississippi River. 
That's where she learned to swim when her two brothers just pushed her into the water. 
Sounds scary? Well, sometimes you need the push to learn something when you're scared to try. This is exactly what Mary's brothers did with her, and now she is enjoying her relationship with the water.
She goes to the local YMCA for swimming, where she worked before. She goes there three days a week – Monday, Wednesday, and Friday. From her routine, you can clearly understand how she stays so fit at this age.
How is She Living Her Life in Williamsburg Senior Living Community?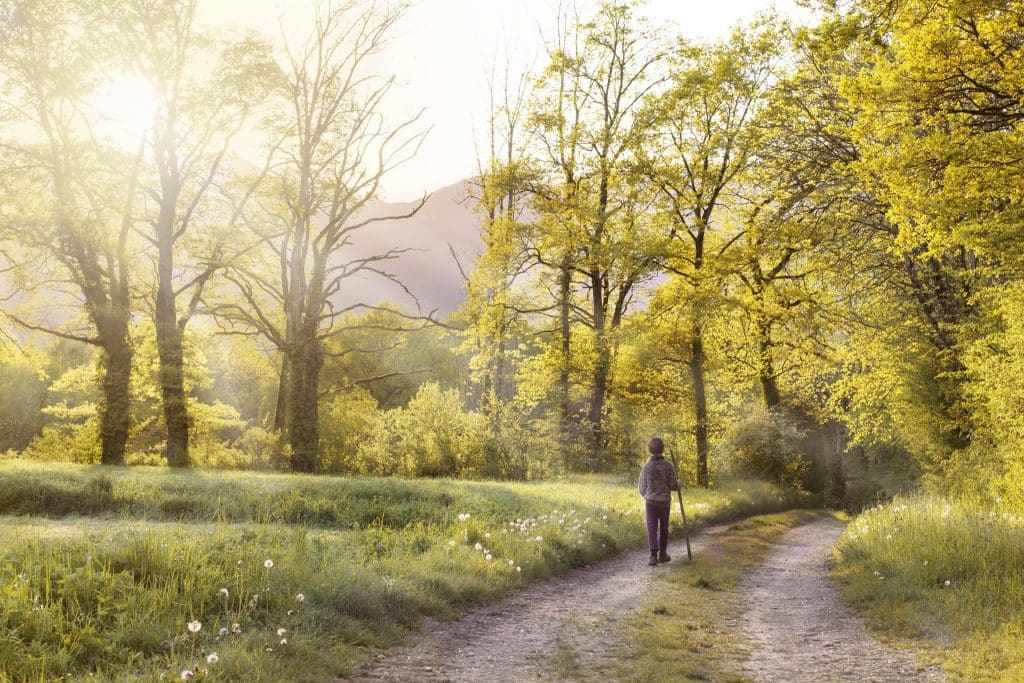 Williamsburg Senior Living Community is an amazing community in Baton Rouge for active adults. It was established in 1987. Since then, it has been a wonderful and comfortable place for the older citizens of the country.
If you are an active adult and want to enjoy your life after retirement, then Williamsburg Senior Living Community can be a great choice for you. It's an enticing community for independent senior citizens.
Apart from that, it also offers assisted living facilities to seniors who need extra help. Their personal care assistants are available 24/7 for emergencies and to help in day-to-day work.
Seniors living here keep themselves busy with different types of light and fun activities. Rather than counting their remaining days on earth, they enjoy every moment of it.
So, how is Ms.Gigi passing her time in one of the best senior homes in Baton Rouge?
According to this fabulous lady, she has a great time with all the other members and the staff. She walks at 6 a.m. every day, between the trees while breathing fresh air.
Being an optimist, she enjoys every single detail while she walks, starting from the train whistle to the birds chirping. She has a good relationship with all the people living here and no doubt why everybody loves her so much.
Final Thoughts
Life is too short to stay sick. While you're depressed about being obese and unhealthy even when you're young, a 100-year-old woman is enjoying a healthy life by swimming three days a week.
It doesn't matter how old you are. All that matters is you stay active and don't let the negativity take over your life. You just need to find some time for yourself to do some exercises and opt for a healthy diet.
Staying fit is a choice. And if you think you can never learn swimming, look at Ms. Gigi. If a 100-year-old woman can, you can as well. So, get yourself out of the couch and go swimming.
Featured Image by Karolina Grabowska from Pixabay