Considering taking the plunge and jumping into a career in corporate video production? Well, congratulations! This is not only a career that you will enjoy but one that will allow you to tell stories in distinct ways. 
But before getting your foot inside the door, it is important to understand exactly what you need to succeed. Here are tips to finding a career in corporate video production: 
Focus on your strengths
When striving for a career in corporate video production, it is important to put your best foot forward, literally. Focusing on your strengths is the best way to do this. Granted, video production comes with many components, but it is not realistic to think that you can offer every service. 
Therefore, stick to what you know best and offer that to your clients. For instance, if you have outstanding video editing skills but your motion graphics skills are not up to scratch, then you can offer video editing as a service. 
This way, you will be confident in what you offer and deliver to exceed your clients' expectations. Remember, corporate video production is not a trial and error career. 
References get around fast. Therefore, you want your clients to speak highly of you at all times. In the long run, this will open up your work pipeline.
Train to develop your skills
Now that you have identified your strengths, it is time to better them. Professional skill development is always the best way to go. There are affordable courses that are on offer for those in the video production genre. 
There are also free online tutorials for those who may not want to pay for a course. Either way, you have plenty of opportunities for advancement. Additionally, the industry is always changing rapidly. Therefore, keeping abreast with current trends is always important. 
Choose the right tools of the trade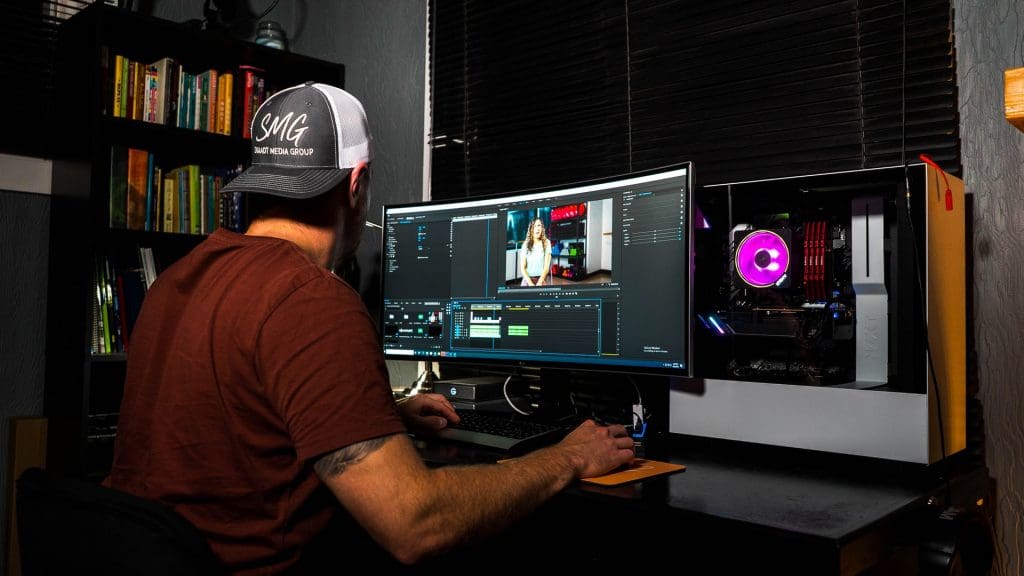 The best way to put your skills to use is by having the right equipment to complement them. Therefore, you want to ensure that you choose the right computer ( one that comes with a decent RAM of at least 16GB), dependable processing power, and, most importantly, a high-quality graphics card.
 Ultimately, if you are settling for a second-hand computer, it should be no more than two years old. An older computer will not be able to support your work practices. 
Ideally, you should have the following equipment for a successful production career:
A reliable computer

External hard drives

Camera and lens set

Lighting

Microphone

Audio recorder
Needless to say, you will have to spend on the right tools. But having them under your belt will make work easy and more efficient. 
Summary
There you go! These three tips will not only help you find a career in corporate video production but also enjoy it for years to come. Of course, just like any other career path, video production also comes with its ups and downs. However, by knowing how to navigate the challenges then you are bound to enjoy it. 
Featured Photo by Adrien Olichon from Burst