Your master bedroom suite should be your sanctuary. It should be a space where you feel relaxed and comfortable.
In this guide, we'll go over three essential finishing touches to make your bedroom perfect. These design elements will have you resting easy and waking up happy. 
1. Wall Decor
No one likes to stare at blank walls while they're lying in bed. When it comes to jazzing up your sleep surroundings, you can't beat carefully curated wall decor. Whether you hang it above your bed frame or on the opposite side of the room, art will add soul. 
So what's the best way to fill an empty wall space? We've got a few ideas. These items won't clutter your area, but they'll express your unique taste and style.
A Decorative Headboard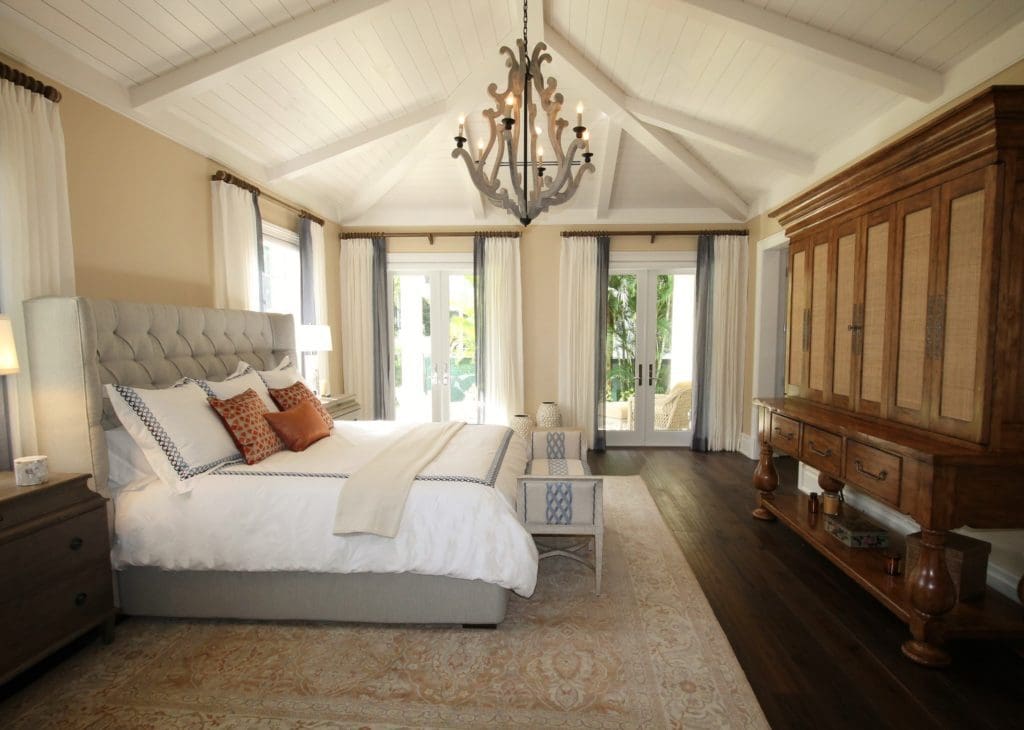 Photo by Pixabay from PexelsOne great way to add some color to your room is to opt for an intricately designed headboard. This will allow you to make a statement without relying on too many pieces. 
You can pick a headboard that encapsulates your personality. There are endless options. Go for a boho upholstered aesthetic or one that's more subtle. 
The Statement Mirror
Hanging an oversized mirror above your bed will add a bold appeal to your master bedroom. This will create an excellent focal point. The best thing about having a mirror as wall decor is that it reflects light. 
A mirror will open your space and make it feel bigger and airier, no matter the size of your room. Go for one that has a unique shape to add some sculptural flair.
Art Collections
Whether you have photographs, art prints, or small trinkets, a bedroom is a great place to show them off. You can carefully hang these on the wall, or place them on a shelving unit. A streamlined, neutral-toned shelving piece with warm tones will add to a modern look. Don't forget to add some motivational canvas prints from CanvasDiscount, to remind yourself that nothing comes easy. No one will do it in your place
If you want something unique, try adding a few elaborate Roman statues and figures in your art collection. Sculptures will give your decor an artsy, museum vibe that will invite people to check out the display.
Tapestry
Hanging a distinct textile piece on the wall is a versatile and straightforward way to give your bedroom a modern boho-vibe. Many tapestries are neutral in tone and minimalist in design for the perfect finishing touch. 
A tapestry helps to define the area and add some personality visually. The best thing is you can move it around or take it down quickly if you want to change the look of your master bedroom. 
2. Add Some Natural Elements to Your Bedroom Design
When trying to optimize your bedroom for style and comfort, you need to think outside of the box. If you love all things nature, adding some plants to your bedroom may be a great idea. Not only do plants look great, but they also help you remove harmful toxins and allergens from your indoor air supply. The key to having success with this bedroom addition is researching the various houseplant options at your disposal. 
The Power of Peace Lilies
Are you looking for a way to keep allergens at bay in your home? If so, adding a peace lily to your bedroom is imperative. Peace lilies are known for their ability to reduce the microbe count in the air they are placed in. With the addition of a peace lily, you can make your bedroom safer and more appealing. 
Lavender Has a Calming Effect
Finding ways to make your bedroom more relaxing and comfortable is one of the main goals you should have. With the addition of a lavender plant, you will be able to make this environment soothing and inviting. Many studies have shown that lavender can be used to reduce heart rate and blood pressure. If you work a job that is considered high-stress, you need to think about using lavender in your bedroom. 
Aloe Vera is a Great Houseplant
If you have ever experienced the pain of a sunburn, you are probably familiar with aloe vera. This plant is known for its ability to heal rashes and burns, but it does far more than that. When placed inside of a home, aloe vera plants help promote great indoor air quality. During the nighttime hours, your aloe vera plant will emit high levels of oxygen. Not only is aloe vera great for improving indoor air quality, but it is also an easy plant to care for. This is especially good information for homeowners who don't exactly have a green thumb. 
3. Mood Lighting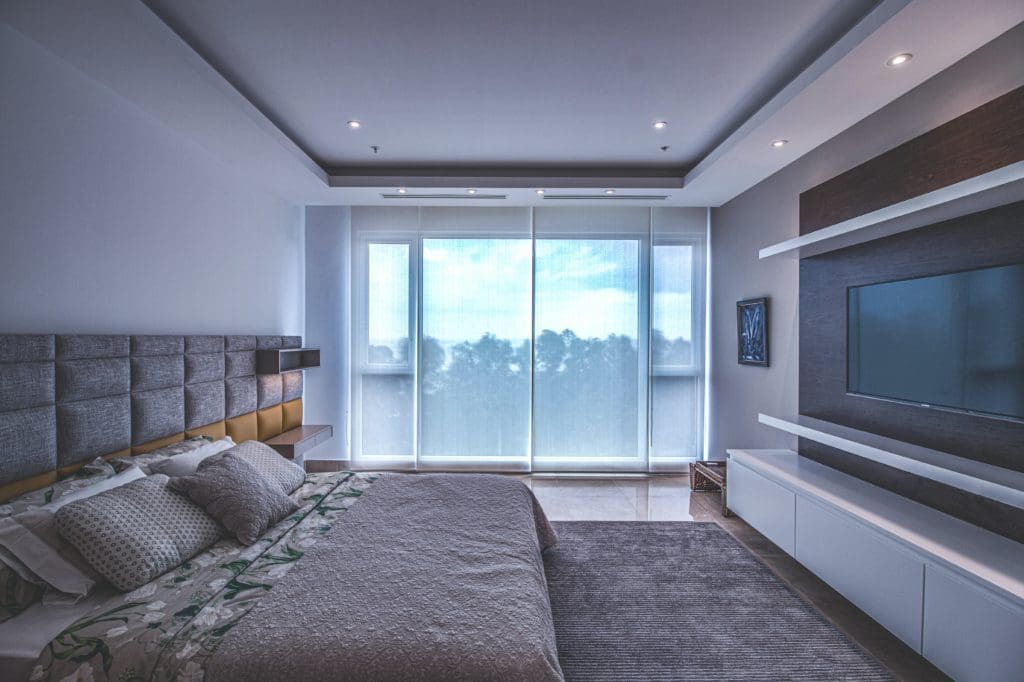 Photo by Felipe Hueb from PexelsWhen you're finishing the master bedroom, you want to make sure you've gotten the lighting just right. You need enough light to get dressed. At the same time, you want to keep a warm and relaxed tone. 
Recessed lighting fixtures with a controlled dimmer is an excellent choice. You can have the flexibility to turn it up for cleaning, doing makeup, and getting dressed. At night you can dial it down for unwinding before you go to sleep. 
Adding dimmable sconces on each side of the room is excellent, especially if you're a nighttime reader. A general rule is to keep sconces at least six feet above the ground. You also want to make sure that they're upward-facing; that way, the bulbs aren't visible when you're lying down.
Choosing the right light bulbs is incredibly essential because light interferes with our circadian rhythm. According to a 2017 article in the New York Times, the best color bulbs for sleeping are a warm yellow or deep red. 
When choosing the lighting for your bedroom, be sure to select eco-friendly options. Using traditional incandescent bulbs can result in higher than normal energy bills. These types of bulbs are also known for emitting harsh lighting. If you are looking for an eco-friendly and soft light source to put into your bedroom, then LED bulbs are a great option. 
Once you have found and purchased new light fixtures for your bedroom, allowing professionals to install them is crucial. Attempting to do this complicated work alone may lead to mistakes being made. These mistakes can result in electrical problems or damage to your new light fixtures. 
4. The Heart of the Room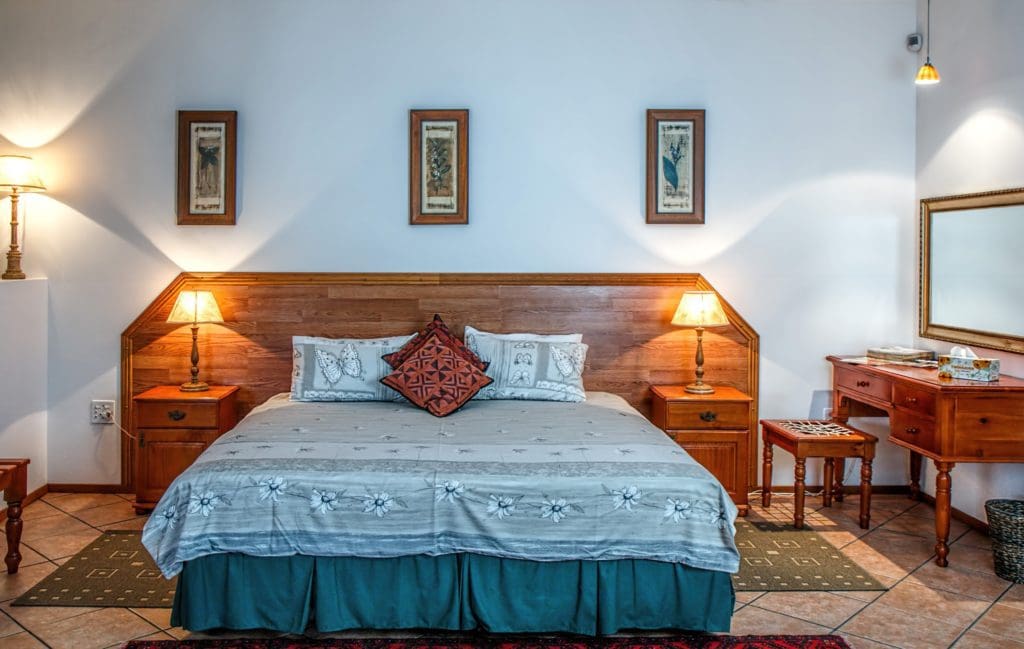 Photo by Pixabay from PexelsIt's called a master bedroom for a reason. At the heart of this space is the bed. The way you choose to arrange your furniture can have a significant effect on the style and mood. 
If you're recently moving into a larger master bedroom, it doesn't make sense to have a small full-sized bed. It's time to invest in the king or queen you've always wanted. Buying a new mattress like a Sealy mattress is a significant investment that requires a decent amount of research.
Do you prefer a bed that's hard or soft? Do you like drifting off on your back, or do you prefer sleeping on your stomach? If neither, you might want to consider one of the best mattresses for side sleepers, as stated on health.com's website.
You can research to find the perfect mattress for you online. It's best to find a memory foam one that will perfectly contour your spine and help to release pressure from your joints. 
The Verdict
The master bedroom is your space, so make it reflect your personality! Remember, comfort is vital, and you want to optimize the design for relaxation.
Featured Photo by Terry Magallanes from Pexels