A perfect way to end your day is by wearing comfortable clothes that can help you relax. Loungewear or sleepwear is the best choice of clothing that will suit the purpose.  But that does not mean you have to settle for old, dull-colored, or lose clothes. You can shop online for trendy chic sleepwear in different patterns, colors, and comfortable and breathable fabrics.
One famous brand that offers a range of luxurious sleepwear for all is Victoria's Secret. It offers free shipping and returns on $100 (without a coupon code). Users can also redeem a special offer on their favorite collection, including a cami + shorts set. Angel credit card members can get $15 off on online purchases with free shipping and returns on orders above $50. 
TYPES OF TRENDY CHIC SLEEPWEAR
Brands like Victoria's Secret, Macy's, J. Crew, Nordstrom, Shein, etc. offer an amazing range of comfy, trendy outfits. Here's a list of sleepwear categories trending this year: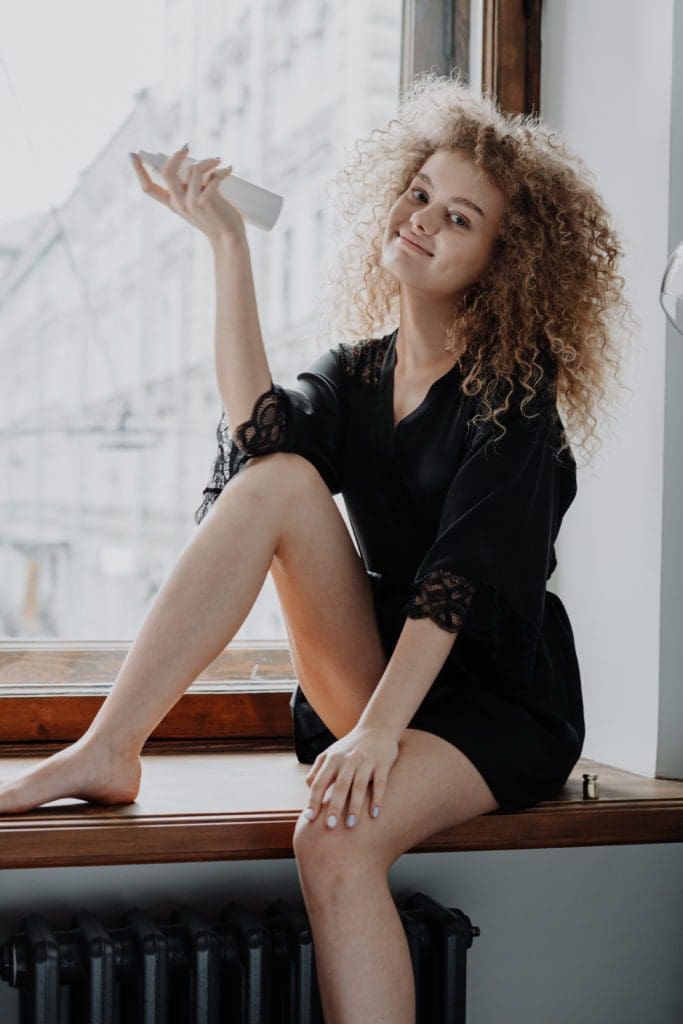 Individual or set of pajamas and shorts
One of the most comfortable sleepwear is pajamas. Woman's pajama sets are available in different types like printed, flannel, silk, cotton, soft satin, etc. They can be paired with tops made with great attention to detail with laces, stripes or dotted designs, different styled necks, collars, etc. Some types of pajama sets include:
Supersoft modal pajama set, satin shorts pajama set, silk pajama set, satin oversized tee and shorts set, cotton long/shorts pajama set, Jacquard long pajama set, satin pajama set, etc. You can also get individual pieces like a V-neck tee, long sleeve tee, crewneck t-shirt that can be paired with silk drawstring pants, Supersoft or satin sleep shorts, cozy sleep shorts, cotton shorts, flannel sleep shorts, wide-leg satin sleep pants, Posie sleep shorts and more.
Cami (single/sets)
If you sweat a lot or live in humid regions, a cami is the best choice of sleepwear. It is made with the best quality organic cotton fiber that helps the fabric remain soft and durable for a long time. The material also allows moisture to evaporate quickly so you can stay dry and comfortable throughout the night. Some varieties include:
Supersoft modal cami and pant pajama set, satin and lace cami set, lace trim cami set, square-neck cami and shorts set, cotton cami shorts set, or single cami like satin cami top with buttons, T-back cami, silk cami, cotton ruffle cami, etc.
Top, tee sets with pant 
Long sleeve tops and full-length trousers help you to stay warm, and the soft woven fabric makes you feel comfortable all night long. These lightweight fabrics remain soft after repetitive washes, and wide-leg pants make you feel extra relaxed. A few products in these categories include: 
Set of satin top and pants, 

Set of a tee, pants, headband, and eye mask or 

Kimono and trouser set, cami, and trouser set or 

Pair crop top, lightweight sleep top, cotton tank top, long-sleeve top with satin flare pants, pleated pajama pants, double-layer chiffon pants, wide-leg pants, silky lace pants, etc. 
Sleepshirts 
If pajamas are not your thing, sleepshirts are a great alternative. They are comfortable, soft, lightweight, and can be worn in any weather. The different sleeve lengths, thin fabrics, and functional pockets make nightshirts perfect sleepwear outfits. 
You can buy sleepshirts like – Supersoft modal sleepshirt, lightweight cotton sleepshirt, button-down sleepshirt, cotton boyfriend sleepshirt, ribbed sleepshirt, long-sleeve sleepshirt, etc. 
Nighties
Nightgowns with cute details like square or rounded necklines, ruffled sleeves or types including Sophie Eyelet dress, washable silk midi dress, satin midi, satin dress, floral embroidered trim midi slip dress, satin jacket dress, crepe-back satin trench coat styled dress, Kaftan nightgown, off-shoulder Victorian nightgown, etc. are available.
You can easily slip into soft, comfortable robes like Supersoft modal robe, Melrose robe, short cozy robe, long velvet robe, etc. or opt for kimonos in varieties like Chantilly lace kimono robe, Jacquard short kimono robe, satin, and lace long/short kimono robe, embroidered lace robe, flounce or floral satin kimono robe, satin or silk kimono robe, shadow stripe short/long kimono robe, lace short kimono robe, etc.
Slips
Another extremely comfortable chic sleepwear includes slips like Supersoft modal slip, Evie Garter slip, Wicked Balconette lace slip, Forever slip dress, Union Tulle panel slip, floral embroidered slip dress, satin asymmetrical slip dress, cotton slip, satin square neck slip, cotton slip, satin and lace slip dress, lace plunge slip, tie-shoulder satin slip, tie-back slip dress, etc.
Miscellaneous
Another category of trendy chic sleepwear is rompers and jumpsuits which are the perfect outfits to lounge around the house or sleep in. You can get a satin lace trim romper, Jacquard jumpsuit, or other varieties.
In addition to the categories mentioned above, some exclusive brands make luxurious sleepwear for new brides. These include Jacquard long pajama set, satin, and lace cami set, satin short pajama set, satin and lace cami set, embroidered kimono robe, embellished graphic kimono, etc. A bridal box gift set is also available that consists of a pillowcase, sleep mask, headband, and slippers.
Sleepwear can be paired with footwear like Ansley slipper, Tasman slipper, Coquette slipper, satin faux fur trim slippers, faux fur slippers, embellished velvet slides, slide sandals, etc. 
Along with amazing products, these stores offer exclusive offers and discounts. For example – Macy's summer sale offers 20% – 40% off on a variety of products, free shipping on orders above $25, an extra 50% off on fur styles, and 25% off to new users. In contrast, at J. Crew, you can get products at discounted rates during prime time events, coupon offers including 40% off on online purchases, 60% off on summer sales, free shipping with rewards, or sign up to get rewards and extra 15% off. Students and teachers, too, can get a 15% online discount. 
Nordstrom provides up to 60% off + an extra 25% off with contactless curbside pick-up, whereas at Shein, you can shop for tops, dresses, and shoes at discounted rates and get 5% off on over $59 and 10% off on $99+ orders. You can download the app and sign in to get coupons offering an extra 10% off on the first order with free returns on all orders. In addition to this, all users can sign in on all mentioned apps to get email/text alerts and subscribe to newsletters to receive promotional codes, updates about new products, sales, and offers, use membership plans, store credit cards or reward points to claim individual access and additional benefits.
Featured Image by Виктория Бородинова from Pixabay