If you're a work-from-home mom, perhaps one who is running a home-based business like blogging or freelance web-design, it might seem strange to talk about dressing up for the day, but it can make a difference to your self-esteem and productivity.
Initially, after breaking away from the corporate 9-to-5, wearing your favorite t-shirt and yoga pants may have seemed like the ultimate act of defiance, but after some time, the novelty fades away. If you feel like you've lost your style or just want an added boost of confidence for a big pitch, it may be time to update your work from home wardrobe. 
Wear Clothes You Love
Whether you're spending the day at home or going out for a few hours, choose an outfit that you love and makes you feel invincible. While everyone sees what we wear on the outside, our underwear choices are just as important and can help you feel that much more confident. Whether it's a great bra or a pair of tummy control underwear to help you look flawless in a figure-hugging dress, don't forget what's underneath. 
How you dress can change your perspective. However, you don't want to go overboard and dress as if you were going to a board meeting, the best outfit is one that is stylish, comfortable, yet still business casual. So, if you wear jeans, opt for a more tailored style, or pair a pair of jeans with a blazer for a more professional but stylish look. 
Enclothed Cognition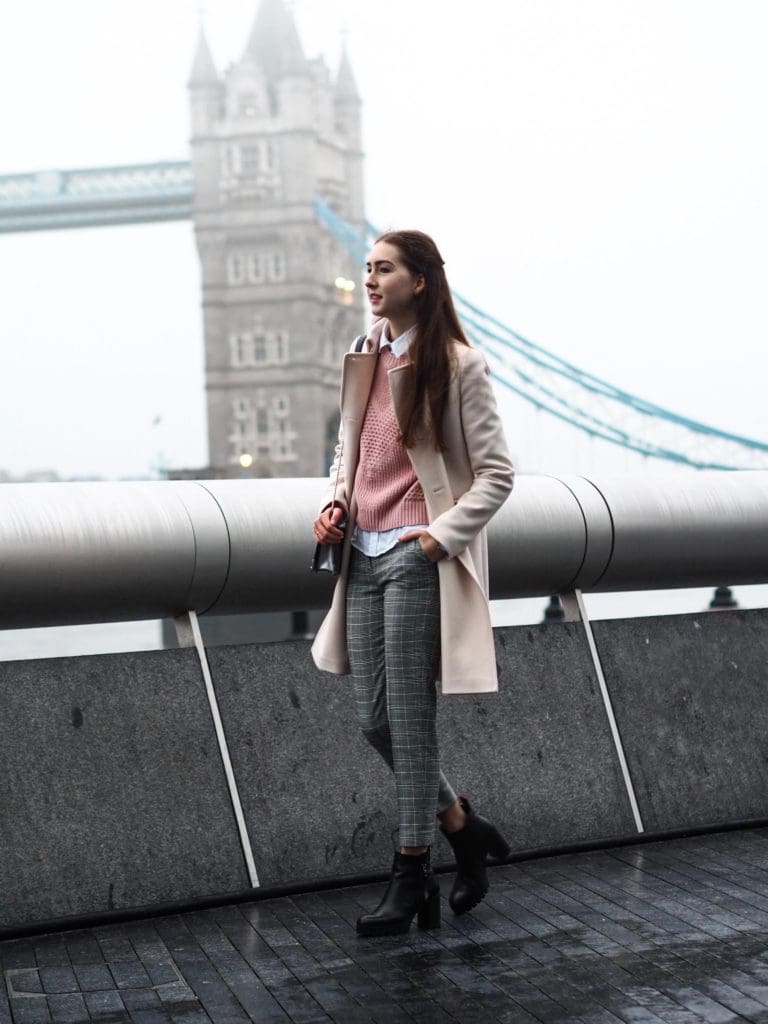 Science backs up the gut feeling people have that dressing up enhances their productivity. Scientists even have a name for how clothes can affect you psychologically. They call it enclothed cognition.
According to the University of Hertford's Professor of Psychology, Dr. Karen Pine: "When we put on an item of clothing, it is common for the wearer to adopt the characteristics associated with that garment. A lot of clothing has symbolic meaning for us, whether it's 'professional work attire' or 'relaxing weekend wear', so when we put it on, we prime the brain to behave in ways consistent with that meaning."
Dressing up is not about how others view you, but about how you view yourself. So, it doesn't matter if the UPS guy couldn't care less about how you're dressed when you open the door to sign for a package. It doesn't matter if your kids and your husband love whatever you wear. It's not about social approval or family dynamics. What matters is that when you dress up, you increase your sense of proactivity and productivity.
Clothes make you feel different. When you wear frumpy clothes, you also feel out of date, boring, and drab. However, if you wear fashionable clothes, you feel sharp, alert, and ready to take on the world.
Mary Kay intuitively understood this quirk of human nature and attributes the success of her brand to insisting that her consultants get dressed as if they were going out even when they were going to spend the day working from home and calling people for appointments.
Your Mood Affects Your Work
When you feel depressed before going to work, dress up, even if your only plan for the day is to lounge on your sofa with your legs up on some fluffy cushions and a laptop on your thighs. 
It's difficult to be creative when you feel down, and if you're a knowledge worker, you need to be creative to impress clients or customers with the quality of your writing, coding, or designing.
Featured Photo by Laura Chouette on Unsplash