Fall is just around the corner, with colder mornings, sweater evenings, and amusing changes in colors. Don't let the chill in the air keep you from enjoying your grill.  Grilling in the fall is a great way to end the summer.
There are ample reasons to continue grilling in the fall and even in winter. 
Whether it's perfecting your grilling skills or just preparing a quick lunch after a long day's work, gathering family and friends for a Sunday feast on game day, or grilling your way to the backyard party, fall is the best month for grilling!
Selecting the Best Grill
Planning to grill this fall? Get a barbecue planner and start planning!
Although you want the barbeque to be perfect, your efforts can be hampered by problems such as the inability to set the temperature correctly, batch grilling, and, worst of all, cleaning!
We feel you, and so does the Pit Boss! Perhaps that is why they launched the Pit Boss Pro 820 pellet grill that could solve all these problems simultaneously. 
Check out the Pit Boss pro series 820 review, get ready with a reliable grill, and enjoy delicious grilled food this fall! Consider adding a smoker to your arsenal if you already have a grill. Vertical pellet smokers are gaining popularity for good reason
Fewer Bugs
The mild temperature is a pleasant change from the temperatures of the warm days. The high summer temperature brings with it many unwanted bugs. 
In the fall evenings, you can enjoy grilling with friends without having annoying wasps and bees around you.
It also means there are fewer insect bites to worry about, no need to spray insect sprays, and no need to worry about them getting on your clothes and, more importantly, your food.
Although summer picnics and outdoor dining are everyone's favorite, fall outdoor picnics can also be thoroughly enjoyable. So, why not enjoy and prolong the grilling season!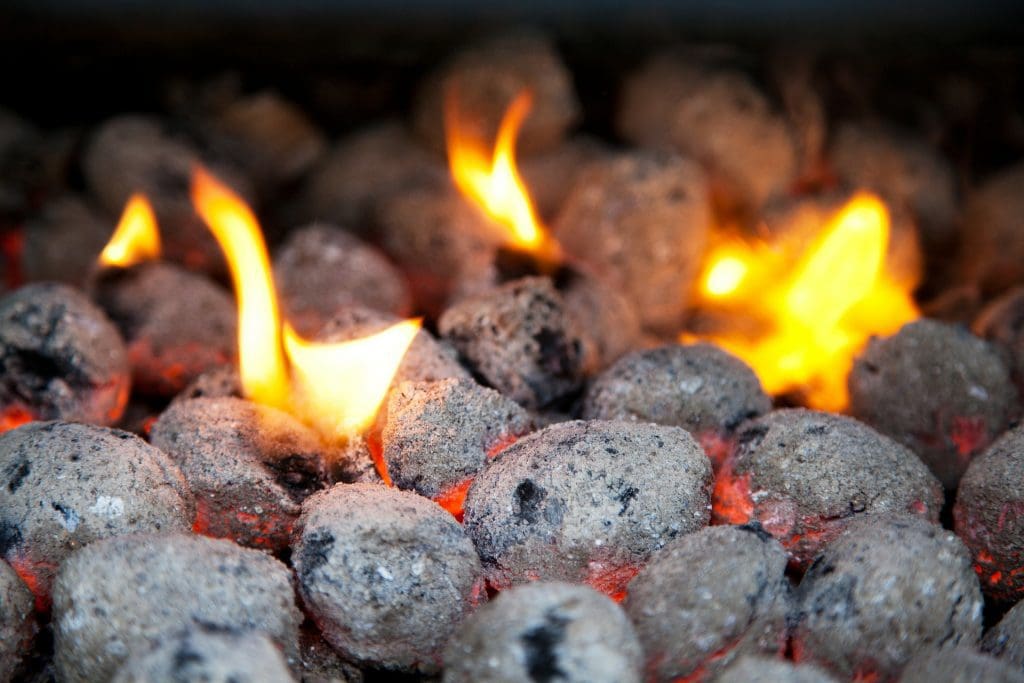 Feel the Warmth
Since the weather is cooler in autumn, please preheat the grill before grilling because you will start with a colder grill. If it is a barbecue at night, the warm fire and flame can provide relief from the cool breeze as well. 
Similarly, as the days get shorter and shorter, the campfire (keep the fire pit constantly moving) helps encourage relaxation.
You can also use portable patio heaters to create a warm atmosphere in an outdoor environment and extend your summer while enjoying autumn.
Enjoy the delight of outdoor cooking and family reunions in the fall. Comfortable sweaters, warm campfires, autumn harvests, and a good circle of friends and family all make the atmosphere lovely.
See the Colors of Fall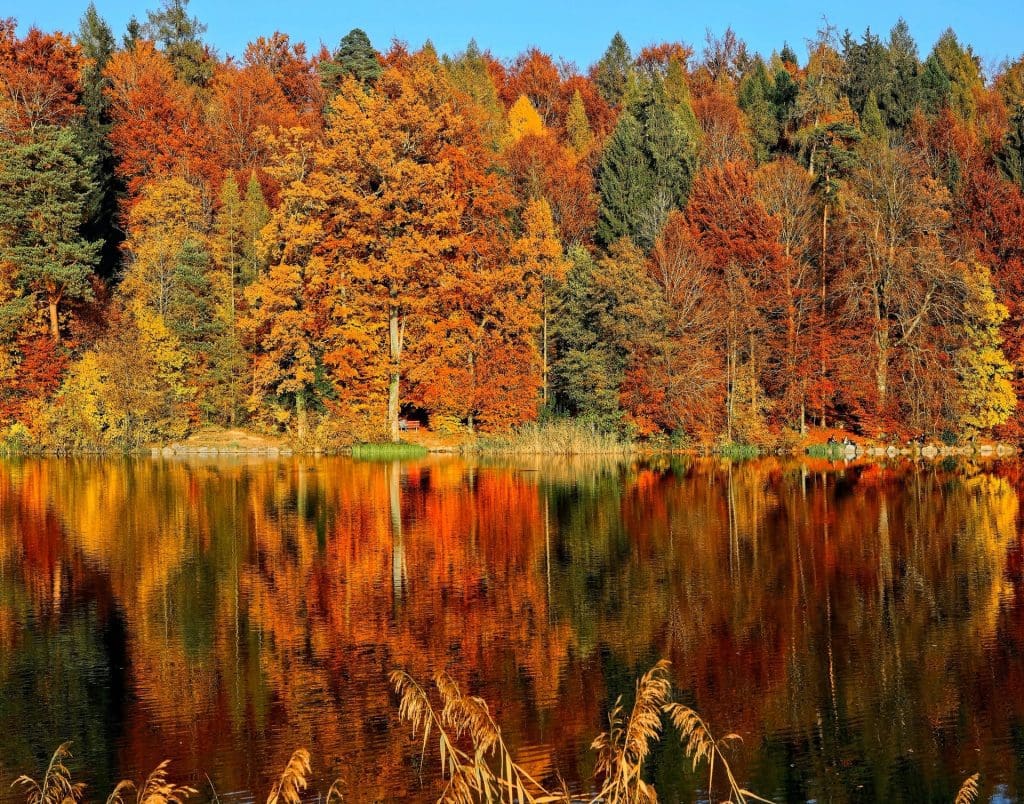 Autumn is the harvest season. It means a wide variety of vegetables and meats to choose from—from autumn pumpkins to marinated bourbon ribs and glazed chicken wings, rich golden pumpkins, caramelized pears, tomatoes, all warm and rich in color and equally flavorful. 
Enjoy Harvests of Autumn
Grill to your heart's desire. Put the Brussel-sprouts, cabbage, onions, eggplant, tomatoes, even squashes, and pears. 
Acorns are an excellent choice for grilling; put them for a few minutes on the grill, and they will give your guests a nut-caramel flavor.
Why not serve it for the Thanksgiving dinner! Grilling frees up your stove and oven to prepare other food, and who doesn't want to add space to the kitchen while preparing a festive feast!
Smell the Fragrance of Autumn
There is nothing like the smell of a barbecue. On a refreshing autumn afternoon or evening, there's nothing better to welcome you home. 
Prepare or get spices, sauces, jellies, marinades, red wine, and autumn bounty jam, then use them for grilled meats and vegetables that blend in perfectly with the scent of crisp autumn air and the moisture of fallen leaves.
The fall offers will amaze you with the multitude of things you can grill. Caramelized Pineapple and coconut, smoked pecan meat, smoked barbecue sauce, grilled corn, pickled vegetables salad, butter, and the list continues. This year's fall season is full of joy.
Healthy Meals
You have no reason not to grill steaks or pork tenderloin in the fall. 
Bring back the flavor of summer and join a barbecue or backsplash party on Sunday afternoon. Pork chops and beef brisket are flavorful meat. They will provide you with a hearty meal that goes well with burnt apples in cold weather.
Take advantage of the Grocery Store Offers
Your local supermarket does not want you to stop cooking outdoors. The butcher in the store may advertise special cuts of meat at special prices that can be easily purchased. 
Buy the meat, put it in a zip lock bag with the marinade, and marinate overnight in the fridge, so it can be grilled the next day; alternatively, freeze and thaw it overnight whenever you need to do some grilling.
Let the Grill Do the Cooking 
It's not that simple, but if you're a little creative, you can spend less time preparing food.
If you want to grill, you can cook extra food and freeze it to prepare your meal later.
Grill two types of cured cuts at once, one for lunch and the other for a sandwich the next day. Otherwise, you can put it in a tortilla, make a wrap or eat it in your lunch with a healthy salad. 
Thinly slice the extra meat, harvest the autumn vegetables on the weekend, thinly slice and grill them, and make fajitas. 
After a short and thoughtful preparation, you can prepare your dinner in 15 minutes.
Eliminate assumptions over time. If your grill has different temperatures on each side, grill the steaks on the medium-high side and the autumn pumpkin, sweet potatoes, eggplant, mushrooms, and zucchini on the second grill on the medium grill.
Conclusion
Your grill can serve you in all seasons. Become a premium griller with your experiments and enjoy as many autumn barbecues as you do in summer.
Featured Image by Susanne Jutzeler, suju-photo on Pixabay