If your family car has started whining and complaining, you know that a car repair need is right around the corner. And if you're towing kids around all day, the last thing you want to do is end up stranded on the side of the road with a car full of children. It's no secret that car repairs can be expensive, and if you're not careful, you can easily spend hundreds or even thousands of dollars on repairs and maintenance. However, there are a few ways to save money on car repairs without compromising the quality of the work.
Take your car to a trusted mechanic for regular tune-ups and oil changes
Anyone who has ever owned a car knows that it can be a source of frustration and even heartache. Cars are finicky creatures that require regular tune-ups and oil changes to run properly. Unfortunately, these things can sometimes be forgotten in the busyness of everyday life. As a result, car problems can crop up when we least expect them.  
If you find yourself in this situation, the best thing to do is to take your car to a trusted mechanic. They will be able to quickly diagnose the problem and get your car back on the road in no time. Sometimes, your repair will be covered if you are covered under one of the best-extended car warranty policies.  
A great mechanic can also provide valuable advice on getting your repair covered under warranty or saving money on the repair if it's not covered. So, if you want to keep your car running smoothly, be sure to take it for regular tune-ups and oil changes.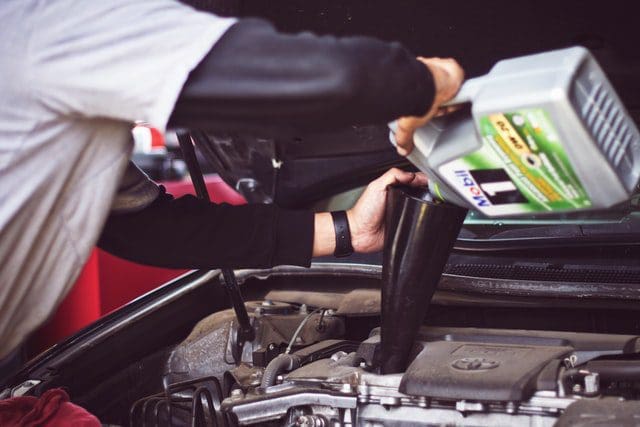 1. Compare prices for car repairs at different shops in your area
It's important to compare prices at different shops before you commit to having any work done. Of course, price isn't the only factor to consider when it comes to car repairs. You also want to make sure you're getting quality workmanship. But if you take the time to do a little research, you should be able to find a shop that meets all of your needs. And then you can get back on the road and enjoy the rest of your summer adventures.
2. Ask about discounts for special circumstances or multiple repairs being done at once
If your car is giving you trouble, it can be tempting to just go to the first mechanic you find and get it fixed as quickly as possible. However, this may not be the best option if you're looking to save money. Instead, try asking about the discount programs that they have available to see if you would qualify.  
Many places offer discounts to senior citizens, students, or military members. Many mechanics are willing to give a discount if they know they'll be getting repeat business. If you have more than one repair to be done, they may be able to give you a package deal. So before you shell out for that expensive car repair, see if you can get a discount by asking around.
3. Use a coupon when you have to take your car in for service
Nothing is quite as frustrating as dealing with car trouble. Suddenly, all your plans are put on hold, and you're left scrambling to figure out how you will get around. And on top of that, you know that fixing the problem will cost a pretty penny. If you're looking to save some money on car repairs, one of the best things you can do is use a coupon.  
Many service centers offer coupons for things like oil changes or tire rotations. And while it may not seem like much, every little bit helps when trying to keep your costs down. So next time your car gives you some trouble, don't despair. Just reach for a coupon and know you're one step closer to getting back on the road.
4. Look into getting a membership with a roadside assistance service
If you've ever been stranded on the side of the road with a flat tire or an empty tank of gas, you know how frustrating it can be. Not to mention, it can also be dangerous. Fortunately, there are roadside assistance services that can help. You can access 24-hour emergency assistance, including tow trucks, flat-tire changes, and jump-starts, for a small annual fee. You can also get discounts on hotels, rental cars, and other travel-related expenses. 
5. Buy parts and supplies for car repairs online, where they may be cheaper than at local stores
Anyone who has had car trouble knows it can be a major headache and expense. One way to ease the pain of car repairs is to buy parts and supplies online, where they may be cheaper than at local stores. Of course, this is only a good option if you know what you're doing. After all, installing a new engine from the comfort of your living room is not easy.  
Buying parts online can save you time and money for smaller jobs, such as changing the oil or replacing a headlight. Plus, it's always satisfying to fix something yourself– even if it is just your car. So next time your ride needs a little TLC, remember that you don't have to go far to find the necessary supplies. Just fire up your computer and start shopping. 
There are several ways to save money on car repairs. By researching, taking advantage of discounts, and buying parts online, you can ease the pain of car troubles and keep more money in your pocket. Keep track of car repair and maintenance, so you will know what needs to be done and when. So next time your car needs some work, don't despair. Follow these tips, and you'll be back on the road in no time.
Featured Photo by Sten Rademaker on Unsplash