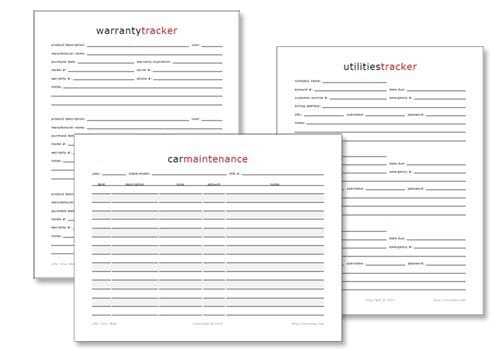 I'm excited to release three new printables today — a utility tracker, a warranty tracker, and a car maintenance tracker. Add them to your home management notebook, file them with your warranties or utility bills or keep the car maintenance log in the glove box of your car so that you have all of the information you need in one place!
Click here to download or print these new free warranty printables:
Or get all of the Life Your Way printables! The complete set includes all printables published to date, organized by folder.