When you buy a property or any other asset, you will feel okay if you are protected against unforeseen expenses like repair costs. There could be many things you may need to consider if you are planning to buy a home. Firstly, you want to be sure that the systems and other appliances in the house are in very good shape and are working. Also, it gives you peace of mind to know that there is an insurer on standby to cater to the cost of repair.
Thus, it is smart to consider a home warranty for a safety net against unforeseen repair expenses. It protects your appliances and systems such as AC, plumbing, dishwashers, refrigerators, and many more. Thus, if any of the appliances under warranty breaks down, the insurer takes care of the repair charges. It helps you save money on home repairs.
 A home warranty protects the seller against complaints concerning defects that may arise upon closing a sale. It also protects the new owner against maintenance expenses that the previous owner ignored. So who should consider a home warranty?
1. A Home Buyer
A home buyer needs assurance that the costs of defects arising from improper maintenance on the building or appliances are catered for. It implies that the new homeowner is protected against complaints that may arise after the home's sale. If the buyer is not happy about the replacement component, it may be necessary to have subsequent repairs catered for.
2. People Who Own Expensive Appliances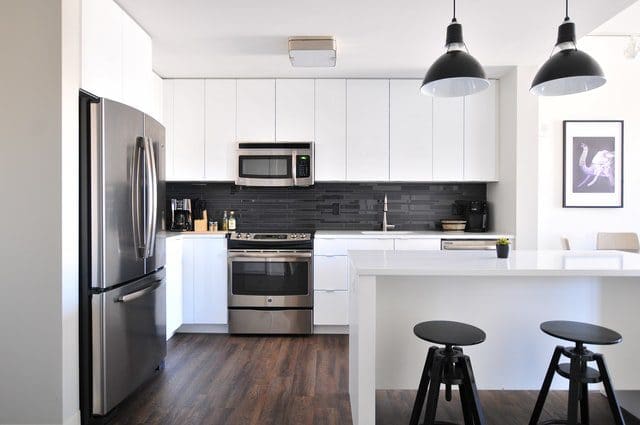 If your home contains expensive appliances, it may be necessary to cover it against repairs. But the cost of repairing and replacing such appliances may be prohibitive. Thus, you need to be assured that if the appliance breaks down due to wear and tear, it can be repaired immediately without necessitating that you pay the cost out of pocket. It helps the buyer to plan for unforeseen events. Besides, it helps them plan out-of-pocket costs. As such, there is no need to continue relying on guesswork about system breakdown, which you may not be in a position to cater for.
3. If You Want To Save On Time
A home warranty is critical and will help a homeowner save on time. When the system breaks down, which will always be the case, you may waste your time trying to find some help from a contractor. However, if the system or appliances are covered under a warranty plan, you need not bother yourself. You will easily connect to a contractor to help you carry out the needed repairs.
4. If You Love Expensive Appliances
A home warranty protects the home against unforeseen repair bills. It, therefore, gives you peace of mind since it ensures that your equipment can be repaired as soon as it breaks down. So if you love expensive appliances, you need a home warranty to serve as a buffer and ensure that your appliances are in good condition and running.
5. Anyone Not Knowledgeable About Maintenances
If you are a new homeowner with limited information on maintenance, a home warranty can provide the reassurance you need about component maintenance. Even in the case of a newly constructed house, you may not be sure about how well the home has been built. So a home warranty can be of great use if you want to avoid additional expenses once you close a deal.
6. If You Want To Save Money
The cost of buying a home warranty cover is small, yet it covers the expenses of repairing homes and appliances. Such costs can sometimes run into thousands of dollars. For instance, repairing a dryer may cost more if you pay the bill out of pocket. However, a home warranty will only require that you keep the premiums updated to have the insurer foot the cost of repairs.
Also, paying repairs out of pocket is expensive, but you can do it cheaply under a home warranty plan. The plan allows you to make small monthly payments to cover your appliance. So when the equipment breaks, the warranty pays for the cost of repair. It eliminates the hustle of raising money to pay for the repair.
Although everyone qualifies for a home warranty, home buyers and anyone interested in ensuring that home appliances are functional will find it useful. The cover is also ideal for new homeowners who are not knowledgeable in maintenance. Besides, it could come in handy if you don't want to make out-of-pocket payments when repairing appliances. You may want to consider a home warranty to protect yourself from unforeseen problems.
Featured Image by rawpixel.com