Other than the living room, the kitchen is probably the most used space in most houses. Your kitchen is likely a mess after cooking or baking, from food spills on the stove to sauce stains on the counter.
When was the last time you deep cleaned your kitchen? Whether you have a demanding job or you're a busy parent, you might not have the time to thoroughly clean your kitchen every day. 
But it's not impossible either! Check out some easy ways you can make your kitchen sparkling clean in no time. 
1. Get a Lazy Susan
All those tiny spice containers strewn over your shelves can make cooking a nightmare. Save yourself the frustration and get a lazy susan to organize your spices. You can also place a lazy susan in your refrigerator to organize various condiments. 
2. Buy a Label Maker
When you're buying containers to store pantry items and leftovers, make sure you pick transparent containers. This will ensure you can easily find what you need without having to open every container. 
On the other hand, if you have opaque containers, you can improve them with a label maker's help. 
3. Lemon Is Your Best Friend
When it comes to keeping your kitchen looking clean and smelling fresh, there is no better ingredient than lemon. If your garbage disposal is smelling funky, drop a few lemon ice cubes in to make it better. To clean your microwave oven, put a slice of lemon in a bowl of water and microwave for a minute or two. You can also use lemons to clean cutting boards and other surfaces. 
4. Always Keep a Scrub Sponge Handy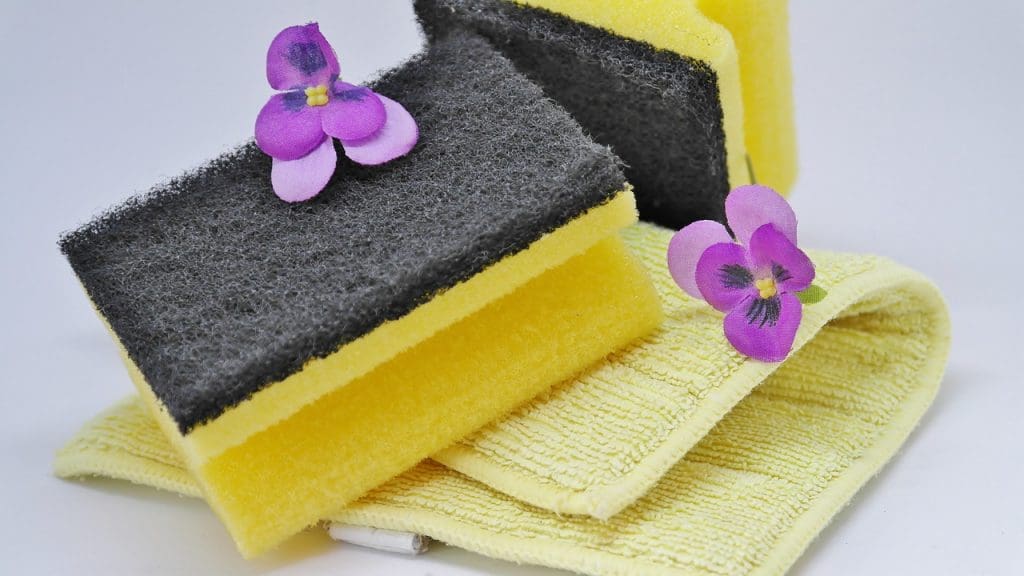 A scrub sponge has many uses other than cleaning dishes. Keep a separate sponge to quickly wipe things down after you're done cooking. You can also use scrub sponges to clean the inside of microwaves, ovens, and other kitchen appliances. 
5. Stock Up On Cleaning Supplies
Make sure you have dish towels, cleaning cloths, sponges, multi-purpose cleaning solutions, and other essential supplies on hand. You should store them conveniently under the sink or in a cabinet for easy access. 
6. Line Fridge Shelves
Spilling food or drink in the fridge is inevitable. To avoid the inconvenience of taking out the shelves, line the shelves with silicone or plastic mats. These will also help keep your fridge odorless. 
7. Clean As You Go
Do you usually clean up after you're done cooking? This is not the most efficient practice. Instead, try cleaning as you go. If you're waiting for something to come to a boil, use this time to put back the things you're done using. 
8. Use a Scrap Bowl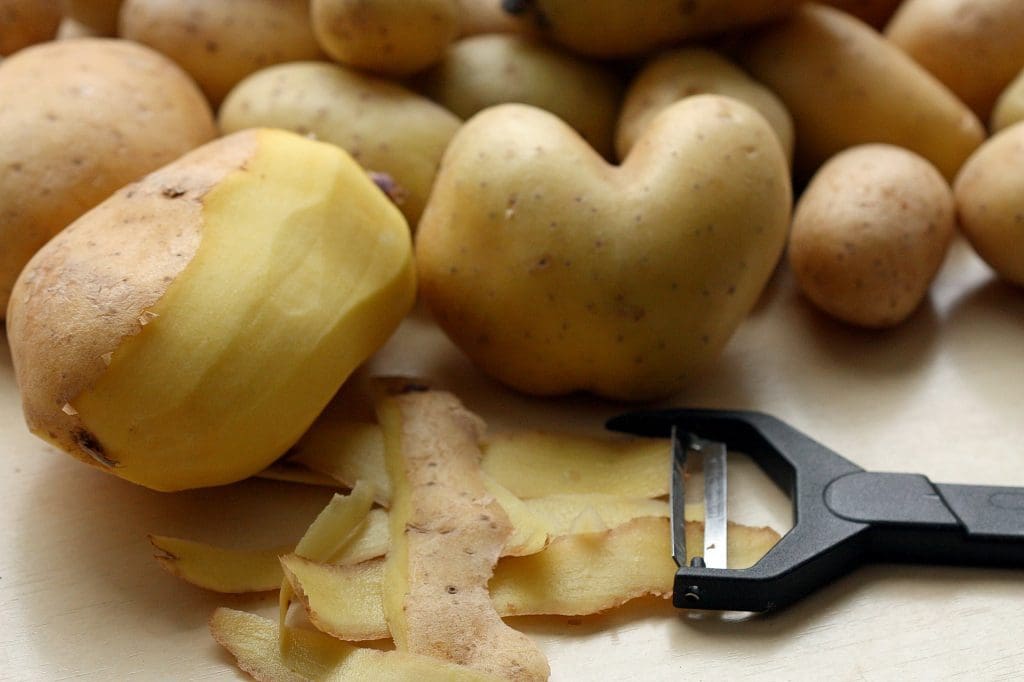 Going and opening the trash can every time you have to throw peels or packaging can get annoying. Keep a scrap bowl by your side when you're cooking. And when you're done, toss everything in the trash or compost. 
9. Wipe The Stove Every Night
As soon as you're done cooking, take a damp cloth or paper towel and wipe down your stove. It just takes a few minutes, and you will have a freshly cleaned stove the next day.
10. Soak Pots & Pans
If you have overcooked food, don't waste your time scrubbing the burnt pots and pans. Let them soak in soapy water overnight, and you'll be able to wash them effortlessly the next day. 
Featured Image by Solomon Rodgers from Pixabay