Netflix is the first pick for all streamers because of its award-winning movies and shows with a broad variety of different titles across various genres like horror, thriller, action, comedy, romance, etc.  Netflix has been around since 1997, and it has grown from being just a DVD rental service to the top video streaming site available. In this blog post, we will talk about how you can enhance your experience on Netflix by following these ten tips!
However, you don't need to lurk in the shadows to enhance Netflix with a single click. We've compiled a list of the finest on-site add-ons and important third-party features below.
That's not all, though. You can also watch Netflix simultaneously as your pals and secret categories and even write to Netflix straight to request (or beg) for some of your favorite shows to be added to the service.
You'll have a lot of fun showing off all of the innovative Netflix hacks you learn here to your friends. Are you prepared? These are some of the most essential changes you may make to your Netflix account.
Regional Constraints
Netflix shares the world's best movies and TV shows. Every country has its own Netflix library. Most areas receive better content due to a broader range of films and TV programs, while some are deprived of great programming.
Fortunately, by spoofing your location to access a different Netflix library or geo-restricted content, you can get around any restrictions. If you change your region to a country where it is not prohibited, you can view material from a nation where it is accessible. When you try to access a library of a different region, Netflix may display some errors. Then, you might wonder how to get around the Netflix proxy error or simply how to resolve this problem as soon as possible. Read along to get more hacks and tricks.
Stream in HD Resolution
You may change the video quality to HD for a better binge-watching activity. It will be more enjoyable and engaging to settle on the sofa with your favorite snacks and enter a world of pleasure while watching TV shows or movies at home.
Click on Account.

Scroll

 down and choose a profile (in case you have many profiles).

Tap on "Change" at "Playback settings."

Choose the setting option "High."

Save the settings and enjoy.
Netflix Watch Party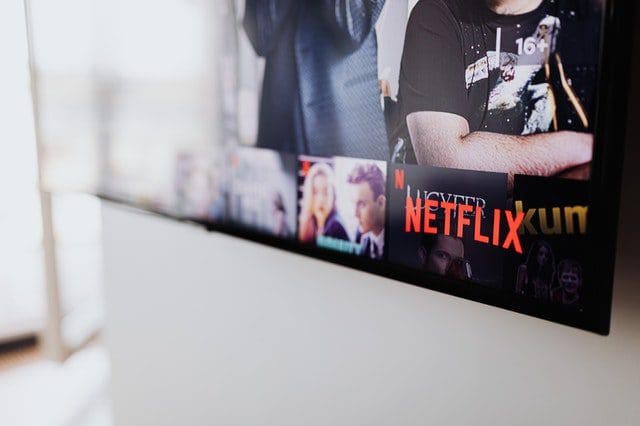 Most binge-watchers enjoy watching TV series and movies with friends, family, and loved ones. Unfortunately, the majority of our relatives or loved ones live somewhere else or are so far away that we can't see them.
TeleParty is a powerful tool for content streamers, making it feasible for anybody to remotely plan out a show (or movie) night from any place on the globe. Yes, you can organize virtually a Netflix watch party for an ordinary video with your buddies.
Watch Movies and Shows without the Internet.
Another wonderful thing to do is obtain Netflix movies or seasons and watch them offline or without access to mobile data. If you click the symbol next to a series or film, run a download, and save it to your Netflix streaming app or somewhere on your device, they'll be ready for you when you're ready to watch them.
What's particularly amazing is that if someone watches your Netflix story, it shows on the top of their screen, and if you click on it and pick "Open" on Netflix, it will launch straight to that series! Isn't it incredible?
Keyboard Commands
Assume you enjoy binge-watching Netflix on your laptop. Did you know that there are keyboard commands available? If you press the end button, it will return to whatever you were viewing before, and if you repeat the process in a neutered male, of course. Then assume you missed something and wish to go back a few moments.
To play around with it, just use the left navigation key. You may return 10 seconds or go 10 seconds forward by using the right navigation key. If you want to speed things up, check something out and play with those options.
The volume control and the up/down keys can also be used to adjust the volume. If you wish to raise the volume, simply press up or down on the up/down keys. To stop play, hit the spacebar. This is a fantastic feature!
Audio Description
The voice description is another function that comes up a lot in our experience. We like this one, and it's Nifty, so for example, you're busy watching something streaming on Netflix while cooking but can't watch the screen constantly.
Subtitles are in the video, audio description in film and on TV, and on-demand alternatives. If you click into the video and listen to the voices, there is a button that says English audio description; what this does is it constantly reads out what's going on, so you can look away but still know what's going on.
You'll be shocked at how great this is and how it keeps you in the loop on what you're watching, even if you're doing something else at the same time. It's highly descriptive, and what's more, it informs you of all the important information. It's essentially like listening to an audiobook through Netflix.
Get Rid of the Free Riders!
Let's say you've given out your Netflix password to one too many people, and you'd want to ban everyone. All you have to do is go to your accounts page and scroll down until you come across a box that says sign out on all devices.
After that, log out of all the devices on which you've previously signed into Netflix. Also, be sure to reset your password so that others can't just log back in.
Let Google Assistant Help You
Now, this hack is truly fantastic and has only been discovered by us! This is another one of those that you guys didn't know about, but you can use Google assistance to turn on Netflix whether you have a Google assistant speaker or Google Home so that you may watch movies or series using your voice. So let us show you how you can do it. All you have to say is, hey google play "movie name or season name," and it will start playing it for you.
Share your Favourite shows Or Movies On Social Media
This one is incredible. Instagram is the favorite series or film of certain people. If you click on these three dots over here, select the share button once. A little drop-down menu will appear. Instagram stories will be displayed if you click on that link, which will take you to Instagram stories where you may customize and make them your own.
We thought it'd be a good idea to show our Instagram followers. You share your story, but what's intriguing is that if someone reads the narrative and clicks on the button that says Watch Netflix streaming, it'll take them straight to that series. Isn't it fantastic?
Remove titles from your viewing history
Listen, it's all right. You adore Call the Midwife, which is fantastic. There's nothing to be embarrassed about. But there are times when some of our viewing habits would be better kept private. If you're scared, your housemate will find out that you genuinely like NCIS or that your partner may discover your lifelong devotion to High School. The best thing is that you can delete the shows or movies from the viewing history.
Wrapping UP
Netflix spends hundreds of millions of dollars each year on customer research to present the worth watching material with outstanding features. Still, you must be aware of Netflix hacks and tips to get the best out of the streaming platform giant. So, if you need to improve your binge-watching experience, follow the techniques listed above!
Featured Photo by freestocks.org from Pexels