As you age, you will need a companion with whom you can spend the rest of your life. So getting a partner becomes a priority at some point in life. But to some people, getting a spouse is easier said than done. But when peer pressure and the biological clock start impacting you, you must get out of your way and get a partner. You may need to sign up with a safe dating site where you can hook up or link with your lifetime partner. Christian ladies may find dating difficult. They may need a site or app to connect them with people who match their criteria.
Unfortunately, as a Christian, you will not just use any dating site. You must carefully consider the site, including looking for those that are secure and trusted by others like you. Also, check out the targeted age group, their communication tools, subscribers, and the network it enjoys.
Indeed, online dating can make it easier for people to meet their partners. It allows them to mingle with individuals looking for partners with whom they can share their lives. Getting a reliable partner helps single men and women to start feeling that they are important. However, you'll need to look for many things when using these dating apps. Read on to see some of the features you must look for when using a dating app.
1. Targeted Age and Charges
The first thing you may need to check before you start using a dating app is the age of the targeted users. For instance, if you fall in the millennial category, it will be a waste of time to sign up with an app for people aged 50+. Similarly, if you are a Christian aged 50+, you will not enjoy spending your time on a site for teens and people aged 20-40. In some cases, the app's moderators may remove people that do not meet the standard. It ensures that you have a great user experience when using the site.
Of course, you may get plenty of free Christian dating sites you can choose out there. But some charge a fee for their services. The premium apps are reliable since they consist of serious people who know what they want.
But the free sites are only infested with people who want to fling around. So, signing up with a premium app could be helpful if you are looking for a serious relationship. 
2. Sort Out Algorithms
You will need to check whether the app uses algorithms to sort out issues. To categorize it correctly, it should determine your denomination and ask questions about your faith, ethics, and values. In addition, it should look for other factors that make one fit in the Christian category. The app should then use the answers you supply to find a perfect match for you. Thus, they should feature algorithms that help members find matching partners.
3. Where to Get the App and The network
The source of the app matters a lot. It determines how fast you can access the site and use it. As a Christian, you will be interested in a site that can help you find a Christian you can love and get married to. Besides, it should be easier for you to download and navigate the app. Stable and reliable apps can be downloaded on google play and app stores. In addition, such an app can be relied on to link one to a site with a network of true Christians. Sites with more vetted singles could be the best for Christians looking for a partner they can date, leading to marriage.
4. Communication Tools
A good dating app should have unlimited communication options. Most apps send over a billion messages in a week. Besides, it should offer more conversations, opportunities, and heartfelt connections. Therefore, having free communication tools will enable the app to allow millions of users to communicate with their newfound love in real-time. An app that can facilitate as many conversations as possible per month is the best for Christians.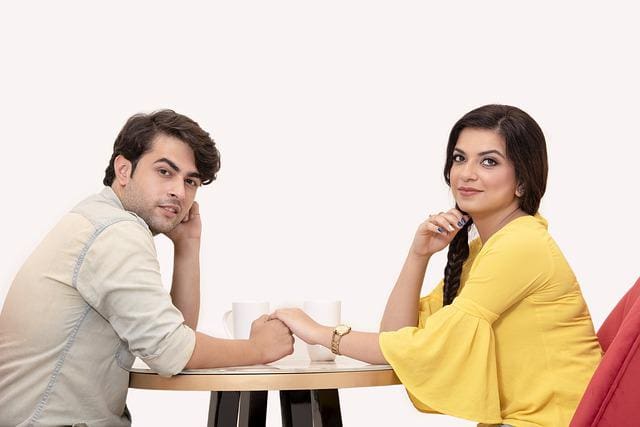 5. Integrity
The integrity of a dating app matters a lot. As a Christian, you need an app that fosters happiness and healthy relationships. It should remain iconic in helping you search for a quality dating experience. Also, it should help people build relationships based on admiration and mutual respect.
The app should help one create a meaningful and loving relationship. It should allow crushers to strike a conversation online. It doesn't matter who makes the first move. It should help them build and grow a relationship.
Thus, Christian apps are excellent resources for single Christians looking for a relationship. They may also be helpful to people who have difficulties finding or starting a romantic relationship. However, the choices you make must be authentic, secure, and capable of helping one find the love of their heart. Go for apps with good communication tools. Those with more members and those that use algorithms could be relied upon. Visit sfgate.com for more family news. 
Featured Image by amrothman from Pixabay