Are you having a hard time finding a gift for the special man in your life? Of course, you are! Men can be so difficult to shop for. But we've got you covered. Whether you're looking for a birthday, sentimental gifts for fiance, anniversary, Valentine's Day, or a "just because" gift, consider these seven ideas for the man in your life. 
1. Cologne 
Does your guy love to wear cologne? If so, consider adding a new bottle to his collection. Purchase one of his favorites or buy him something trendy, like Versace Eros. With so many different options, you're bound to find a scent your man will love to wear. 
2. Custom Gifts 
If you're looking for something with sentimental value, consider  personalized gifts such as buy multi name necklaces. There are so many different types of customized items you could give your guy. A personalized photo frame with your anniversary date, an engraved necklace, or a coffee mug with his name on it will show him how much you care.
3. Tickets to an Event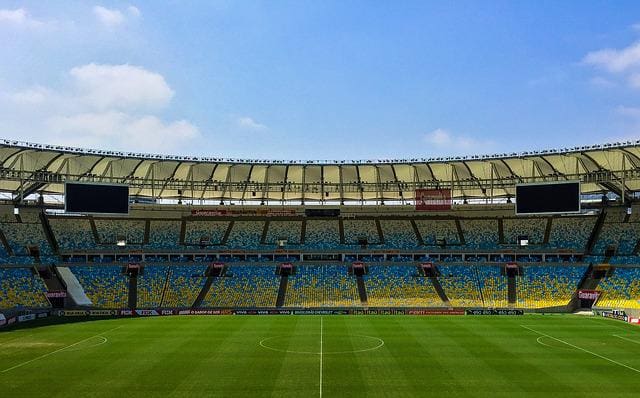 One of the most thoughtful ideas is tickets to an event. You might consider getting tickets to see his favorite sports team or a concert featuring that band he rocks out to in the car when he thinks no one sees. Tickets to an amusement park or museum exhibit he's been wanting to check out can be another great idea. 
Regardless of what you get tickets to, keep his interests in mind. Is there anything on his bucket list he's been wanting to do? If he's mentioned wanting to go parasailing, skydiving or ziplining, these can make fun date ideas. 
4. Men's Jewelry 
We often only think about giving jewelry to women. But men's jewelry is a great idea. 
A gold chain can be the perfect gift. You can even get a pendant that he'll like to wear, such as a cross or one representing his favorite sports team. 
Does your man have his ears pierced? Consider a new pair of gold or diamond stud earrings. 
A watch is another great option for the man who loves to accessorize. With so many different styles on the market to choose from, you're bound to find a piece your guy will love. 
6. Gift Cards 
Just about anyone can appreciate a gift card. The key is to make sure you personalize it to his interests and hobbies. 
Consider getting one for his favorite restaurant, brewery, or winery. A gift card to a movie theater can make for a fun future date night. 
Pay attention to anything he's mentioned wanting lately, like maybe new camping gear or a new fishing pole. You might consider purchasing him a gift card to a sporting goods store if that's him. 
Has he mentioned wanting to get a tattoo? If so, a certificate to his favorite artist is another great gift idea. 
7. A Subscription 
There are subscriptions for almost everything. No matter your significant other's interests, there's bound to be one in which he'd be interested. We're talking beyond Netflix, Sirius Radio, or Spotify — though prepaying for these services can be a thoughtful idea. 
There are subscription boxes for people who enjoy wine, beer, coffee, cookies, and candy. If you know your man hates cooking, you might consider buying him a subscription to a meal delivery service like Blue Apron, Home Chef, or Hello Fresh. If your man really loves his pets, a Chewy BarkBox subscription could also be a sweet gift. 
These are just seven gift ideas for the man in your life. Remember that you know him better than anyone. Finding something he will love just requires a little thought and planning. 
Featured Image by PublicDomainPictures from Pixabay