Giving personalized gifts is an excellent way to define connections and cement ties among friends and family. Even the smallest gesture of giving can profoundly affect someone's life. People exchange gifts on numerous occasions, including holiday seasons, anniversaries, or birthdays.   
If you struggle to find the right presents, you're not alone. Even if you enjoy picking gifts, at some point, choosing one for your loved ones may seem like a challenging task. It's much simpler to find gifts that'll charm the receiver in every manner if you're aware of their unique preferences.  
Personalized Gifts: The Gift That Keeps On Giving 
Watches, perfumes, and slippers are constant favorites for giving presents, but what happens after you've used up all of your options? In this regard, you may consider personalizing gifts for the special people in your life. The extra touch of customization allows you to convey your feelings and how you want people to perceive them. 
Wondering how personalized gifts can help you make this happen? Check out the list below: 
1. By Letting You Add A Personal Touch 
Personalizing gifts for Valentine's Day, birthdays, anniversaries, Christmas, and other special occasions allows you to add a personal touch. You can add a customized message that can convey your feelings, be it saying how much you miss or love the person or how sorry you are for something you've done that might've hurt them. 
You can also choose to add engravements and even photos. The customization options are practically endless, and you're free to pick anything that suits your purpose. Whether for a colleague, a friend from school, your best friend, family members, or your other half, you can easily find a way to make them feel special through personalized gifts. 
Business owners who want to thank their customers can take advantage of customized gifts as company giveaways. Mugs, shirts, umbrellas, pens, and caps are some of the best ideas you can try that allow you to add engravements and prints for branding purposes. 
2. By Letting Them Carry Your Presence Everywhere 
You want to always be with someone you love, right? However, that's not possible since you both have things to do. Sometimes, you may need to live apart due to work and other commitments. With personalized gifts, though, it's as if you're still with them wherever they go. 
Customized pillows, for instance, can help them feel your love and presence each time they go to bed at night. You can print your name, photo, or any sweet message your loved ones can read whenever they miss you. Although it's not like your presence, your gift can help fill the gap. You can tell your special someone to spray your favorite perfume so the pillow can smell like you. 
The same goes for anything personalized, such as wallets, bags, and pens. Your family and friends can take them anywhere, which will remind them of your presence and how much they mean to you. Each time they take out the wallet to get money or use the pen to write on something, they'll remember it was from you, and the thought alone can bring priceless smiles to their faces. 
3. By Giving You Plenty Of Gift Options 
Gone are the days when personalized gifts were only limited to shirts, mugs, and pens. Today, you can choose from many items you can customize to help convey your feelings. Is your wedding anniversary coming up? Then, why not order custom-made jewelry for your spouse? Necklaces, bracelets, rings, and even watches can now be personalized to suit both the wearer's and your preferences.  
If you have a smoker family member, you can give them a personalized lighter or cigarette case. Among the different types of glasses available on the market, those who drink wine or other liquor would surely love embossed or engraved wine glasses.  
There's always something for everyone, making personalized gifts the perfect gift idea when an occasion is just around the corner. The art of personalization gives warmth and personality to your presents, making the receiver feel happier and more grateful. 
4. By Being Simply Unique  
Everybody wants something unique—and there's simply nothing more extraordinary than a personalized gift you won't find in any mall or retail store. The uniqueness of your gift will effortlessly stand out from the crowd, making the occasion shine brighter and more memorable. When your family, friends, or colleagues open their gift, they'll be grateful for its distinctiveness and appreciate your effort. 
Personalized gifts convey your effort to go out of your way just to make someone special happy. You don't mind spending extra time just to find the perfect gift for them, which helps you convey your feelings even more.  
5. By Helping You Say How Much You Appreciate Someone 
Sometimes, you'll find it difficult to say what you really feel, especially to people you care about. It can be that you're not the outspoken type or just don't feel like saying things out loud. No matter the reason, you can turn to personalized gifts to help you express your love and appreciation.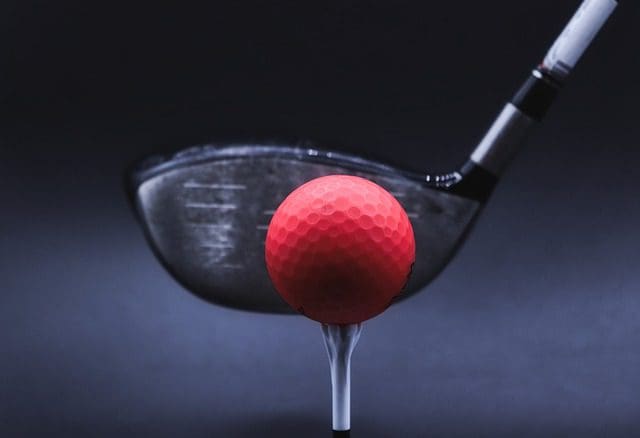 Don't know how to say 'I love you' to your dad, brother, or uncle? You can always send them something personalized to let them know you appreciate their presence in your life. Maybe a personalized coffee mug that says 'I love my dad,' or something similar will do. If your father loves playing golf, you can give him customized golf balls or a golf bag with his name on it. 
It's only natural that you feel awkward conveying your feelings in a more expressive way. For such instances, personalized gifts can do so much in helping you say how much you appreciate someone, but in a cool and trendy way. 
Final Words 
Everyone hopes to receive the nicest and most special gift. By going for personalized items, you make someone's dream come true in a way. Best of all, these gifts help you convey your feelings for the people you love the most. 
After all, gift-giving is a special language you can learn to speak and be fluent in. So, make people around you happy, speechless, and even emotional with the right gift. Let your personalized gift do the job for you if you can't say the word.
Featured Image by rawpixel.com