Marriage isn't easy, and no matter how strong your connection may be, you must invest effort into the relationship. Gifts are some of the best ways to commemorate your anniversary, essential dates, and holidays. Here are some of the best gifts for your wife: 
Scented Candles
Everyone wants to burn a scented candle at the end of a hard day. If you are looking for the ideal gift, you can always go with candles. Candles are fantastic when you need a good gift but don't have much to spend. They come in different price ranges, so you never need to stretch your budget. Due to the scents' diversity, you can always find a candle to match your wife's personality. Explore fruity and floral scents until you find the perfect fit. Candles also offer aromatherapy, set the vibe in your space, and can boost the mood in your home. 
Diamond Pendant Necklace
A diamond pendant necklace can become wardrobe staples. They are appropriate for various occasions and can stay in good condition for a long time. If your wife prefers something simple, go for classic styles. If your wife doesn't already have a diamond, go with simple, timeless pieces. 
Flowers
Flowers are fantastic gift ideas for your wife, as they are beautiful, sentimental, and versatile. Whether you are celebrating their birthday, anniversary, or a special day, a bouquet will put a smile on her face. 
Roses are the perfect show of romance. Geraniums symbolize friendship, and sunflowers are great for lifting the mood. Carnations are ideal for celebrating their maternal side. You can always play around with colors to create a specific mood. 
There are flowers for all budgets. Unlike most gifts, your flower arrangements can be customized to your budget limits. Carnations and orchids are ideal, as they last longer than most other flowers. 
Perfumes
The right perfume can become part of your wife's beauty routine. Perfume is timeless and can be the ultimate magic of seduction. If you're unsure of the right perfume to get your partner, pay attention to the other ones they wear. Instead of going with low-quality perfumes, save some money and pick high-quality options.
Experience Gifts
Consider giving your wife some experience gifts. These gifts allow you to spend time with her and create lifelong memories. Here are a few of the best experience gifts:
Music lessons

Learning how to arrange flowers

Cooking lessons

Go painting together

Enroll in a photography class

Ziplining
A Spa Day
Sometimes, the best gift comes in the form of a day of pampering. Your wife may need a weekend of respite from work. Whether she's a full-time mom or an executive of a large company, she deserves time for observing self-care. Consider taking her to a spa offering a complete package to rejuvenate her body and mind.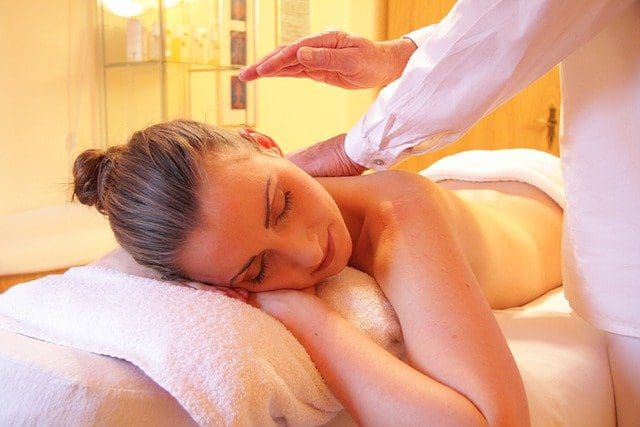 You can get a massage together or spend an intimate moment in a sauna. If a single day isn't enough for a complete renewal, book the entire weekend at a wellness center where you can take part in yoga classes and activities that can balance out your energies. Both of you will feel more focused once the weekend is over. 
Personalized Gifts
Choosing a gift from a department store or an online shop takes effort. Personalized items will show just how much she means to you. A gift crafted from the heart will generate more sentimental value than any other idea.
Whether you are celebrating your anniversary or her birthday, consider giving her gifts that reflect everything she loves. It's also important to incorporate your most cherished moments into the gift. It's just a matter of using your talents to craft something that means a lot to her. If you are a skilled artist, you can create an oil painting of where you first met. You can also write a song about her and share it on Spotify or YouTube. 
The best part about personalized gifts is that you don't have to spend much just to impress her. You only need to pour time and effort into creating a meaningful present.
Gifts are some of the best ways to express love and let your partner know you care. While everyone is different, the best gift ideas for your wife include flowers, diamond necklaces, perfume, and scented candles. Do not wait for special occasions. Every day is an opportunity to show your wife how much you care. 
Featured Image by monicore from Pixabay