Before you have kids, nothing is more exciting than packing your bags and setting off on another adventure. However, when kids arrive, most people give up on the idea as it's risky and fussy. But, with proper preparation and organization, going on a sailing trip with your children can be manageable and memorable. One thing to bear in mind is the difference in expectations – you will be focused on the kids' safety, but they will only think of the fun! Here are some tips on organizing everything and enjoying your family trip to the Adriatic Sea.
Preparing for the trip
Before you even leave, it's a good idea to interest your kids in the sailing location and itinerary. Go through the routes with them, see what possible adventures you can go on, and interest them in the maps of the locations. Kids love being involved, and it can also be a fun learning experience. If you're traveling with smaller children, safety is your priority. Make sure there's a safety net around the yacht and lifejackets. Bring lots of sunscreen, light clothes with long sleeves, and various medicines so you can react quickly if there's a problem. As kids will be looking to be entertained, bring board games, cards, books or comics, and lots of inflatable toys. If your kids are teenagers, involve them in sailing as much as possible. This will keep them occupied so they won't get the chance to be bored.
If this is the first time you sail with the children, you must book a luxury yacht charter in Croatia with a skipper and crew. This will allow you to be there for your children for the entire length of your journey. Croatia offers a myriad of opportunities. With a luxury yacht, you'll be able to go beyond the regular and visit the most amazing Mediterranean spots, swim in crystal clear turquoise water, sunbathe on the deck, explore the local culture and cuisine, and discover all the hidden gems of nature, history, and architecture.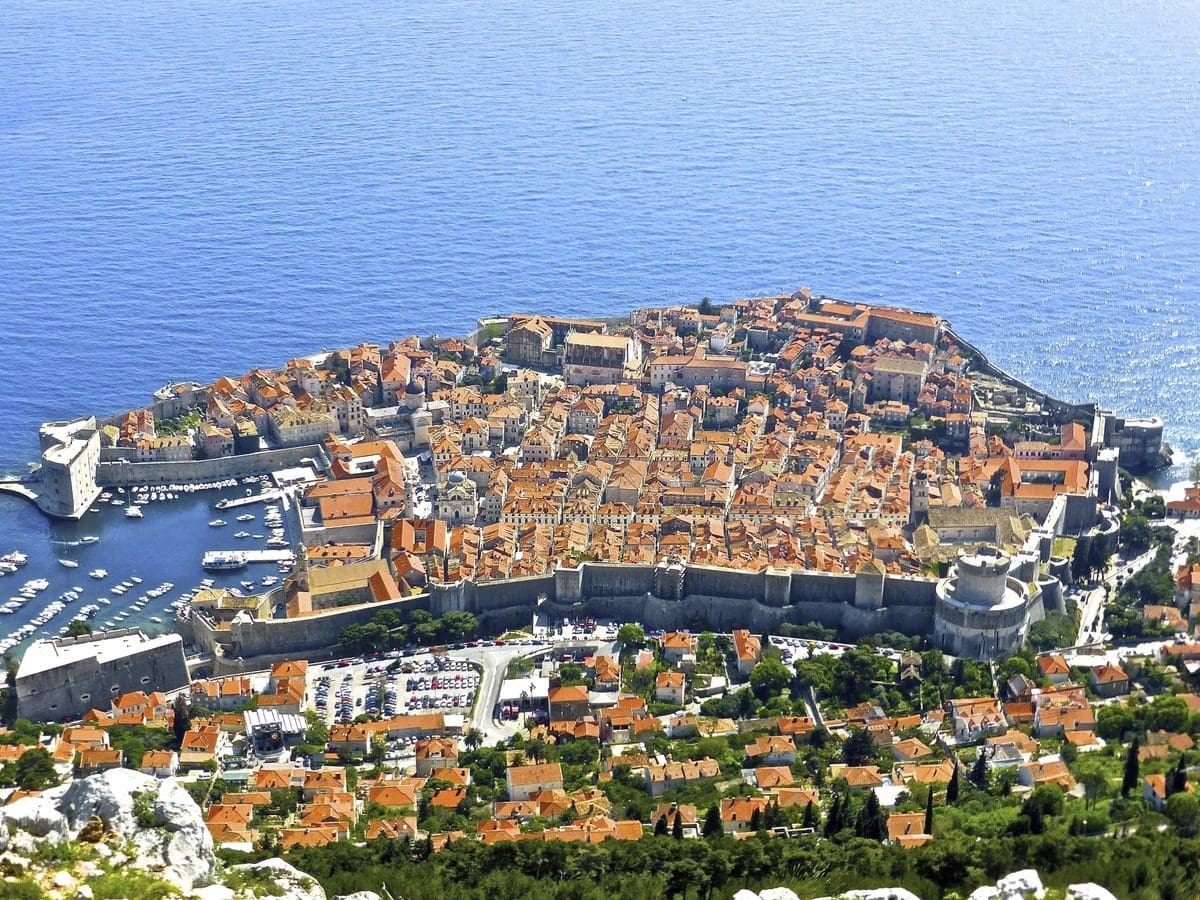 Exploring the Adriatic coast
The Adriatic Sea abounds in islands and islets. Croatia alone has nearly 1000 islands covered with amazing nature, fascinating historical landmarks, and breathtaking views. A family sailing trip in the Adriatic Sea will give your family a unique opportunity to learn about history and nature, explore the underwater world, do water sports and get up close and personal with a sea full of life. 
Kotor
An interesting starting point could be in the city of Kotor in Montenegro, a bordering state of Croatia. It's located in one of the most beautiful, the Kotor Bay. Sailing there will offer amazing mountain views and awe-inspiring village scenes, and the Old Town of Kotor will captivate you with its historic charm, amazing food, and hospitality. 
Dubrovnik 
Dubrovnik in Croatia is any holiday sailor's dream! The old city is rich in cultural and historical heritage, unique cuisine, majestic mountain ranges, picturesque marinas, luxury villas, and gorgeous islands whose beauty is unparalleled. Make sure you don't miss this gem with your family.  
Brijuni National Park
Another must-visit sailing spot in Croatia is the Brijuni National Park. It consists of a group of 14 islands and islets, which are home to around 700 plant species and 250 bird species. The island of Veliki Brijun has many lovely native species of animals, such as rabbits, but it also has imported some exotic species such as llamas, elephants, and zebras. 
Korčula
The lovely island of Korčula features beautiful vineyards, marvelous olive groves, lush green forests, and gorgeous sandy beaches. This visit will surely be a memorable experience as you'll get to see breathtaking architecture resembling those from old tales – lots of towers, ramparts, and ancient Venetian-inspired gates. Summer is the perfect time for visiting, as the temperatures are very pleasant for various activities and sightseeing. 
Pula
If you take your sailing trip in summer, make sure you visit Pula because this is the time of their famous Pula Film Festival, one of the prestigious film festivals in Europe organized every year. The festival is a unique Pula experience, but you'll also have a chance to experience the town's culture and three-thousand-year-old history. 
Exploring the Adriatic on a yacht promises an amazing experience for the whole family. Include these suggestions into your itinerary and begin your exploration adventure!
Featured Photo by Sebastian Coman Travel on Unsplash